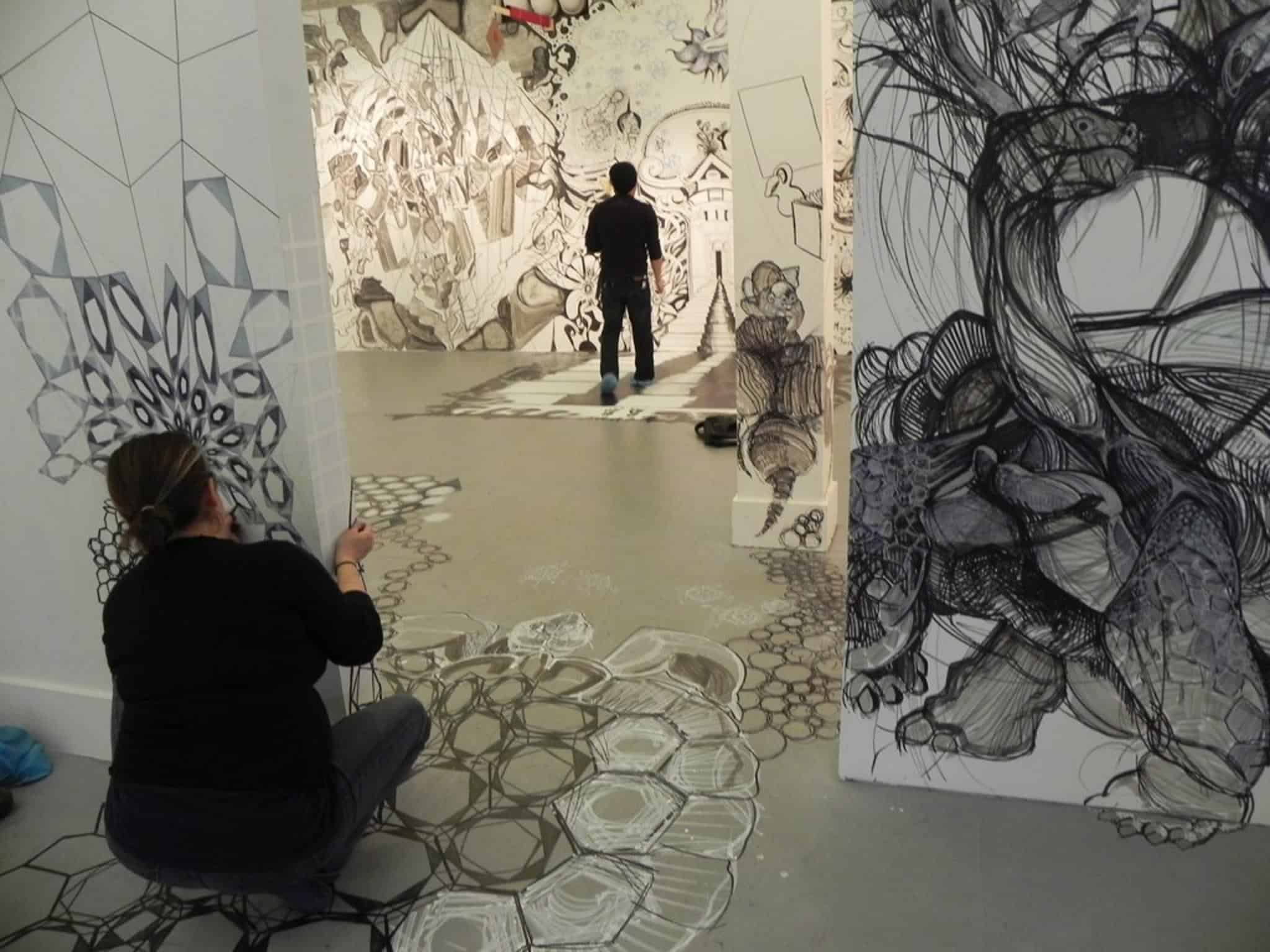 Project Room
Scrawl
Martha Lewis
February 9—March 26, 2011
---
For seven weeks, 48 artists marked directly on the walls, floors and windows, to transform the landscape of Artspace with simple materials and their own ingenuity.
SCRAWL was a drawing exhibition inspired by the Surrealists' exquisite corpse games. Each participating artist or team was assigned a portion of the Artspace galleries to make images which connect to the other participant's. The artists and teams create their works without being able to see what those next to them are doing, ultimately collaborating on one giant collective work. The culmination of this exhibit unveiled March 25, with a closing reception we dubbed the Big Reveal.
The SCRAWL artists represented a spectrum of styles and conceptual approaches and ranged from established professionals known for their wall works to teams of students working as a collective for their drawing class.