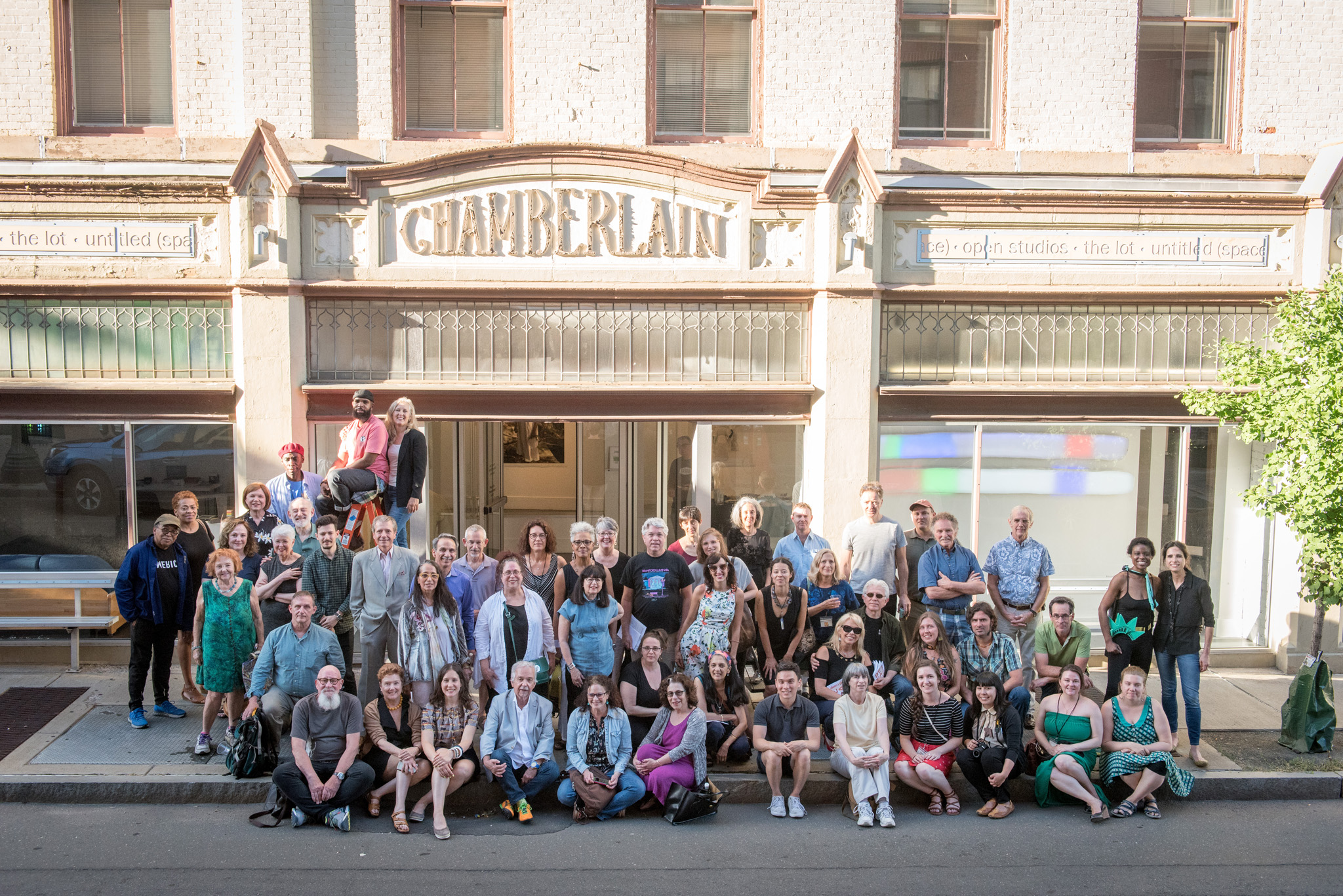 Artspace 30th Reunion Group Photo,
Stephanie Anestis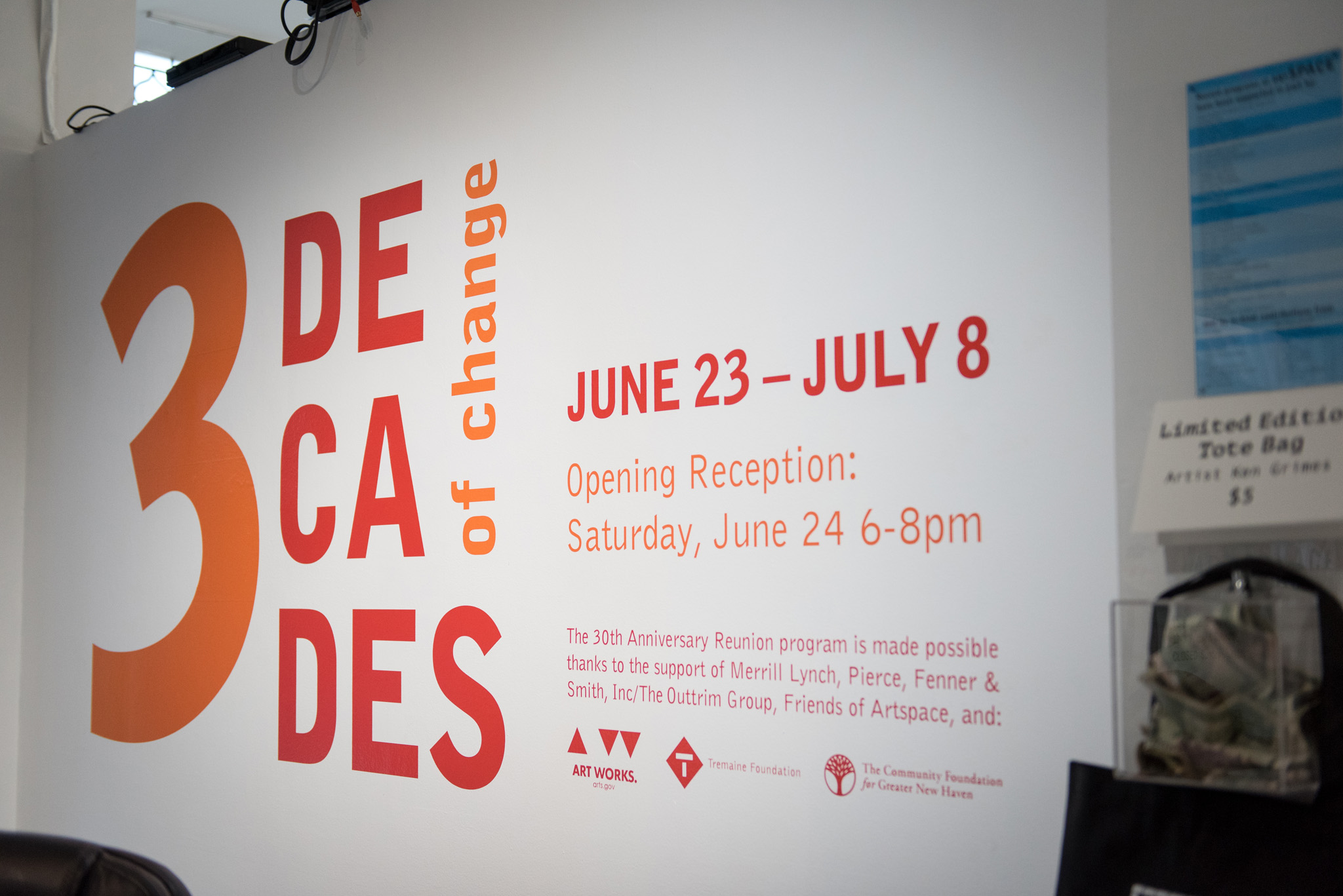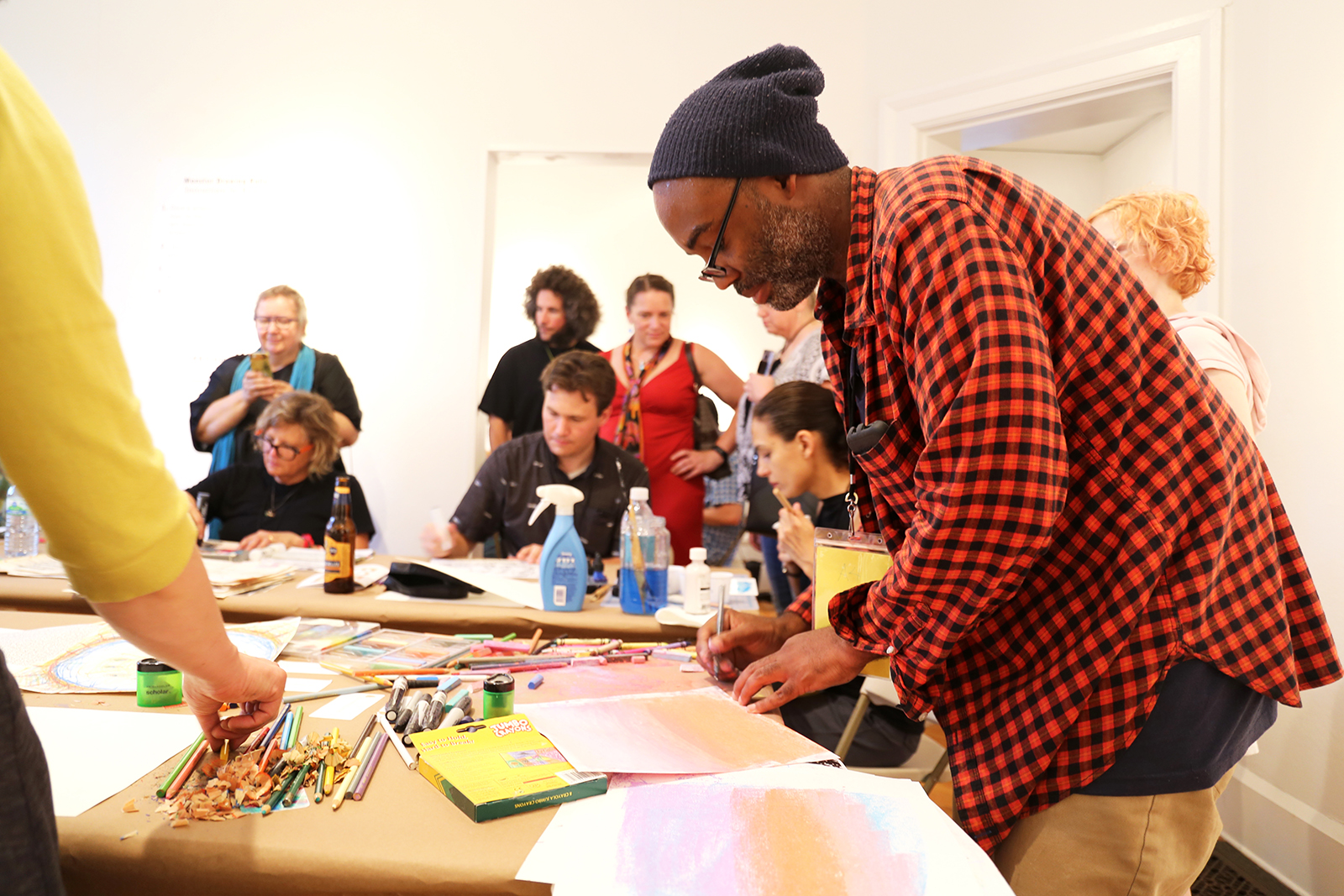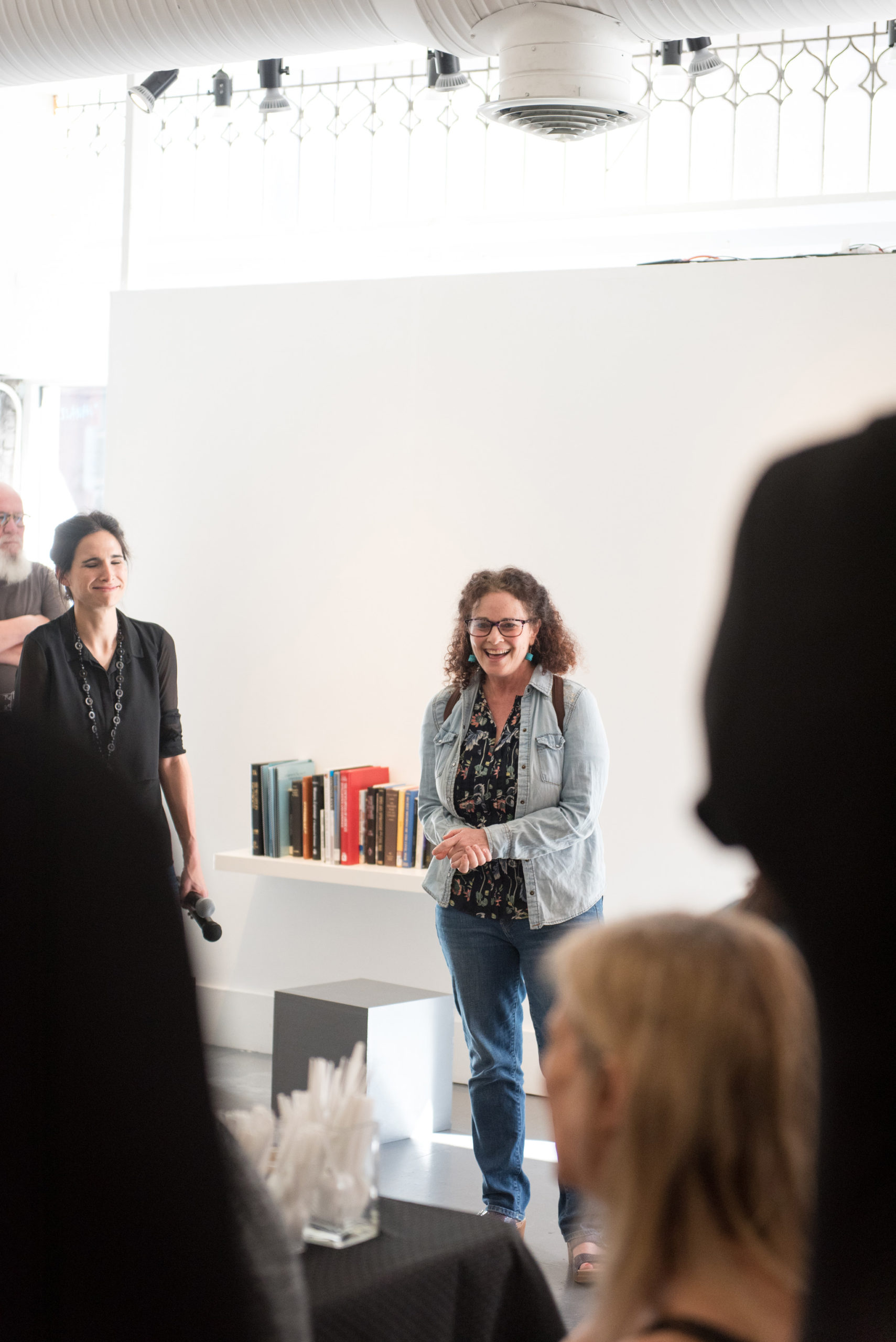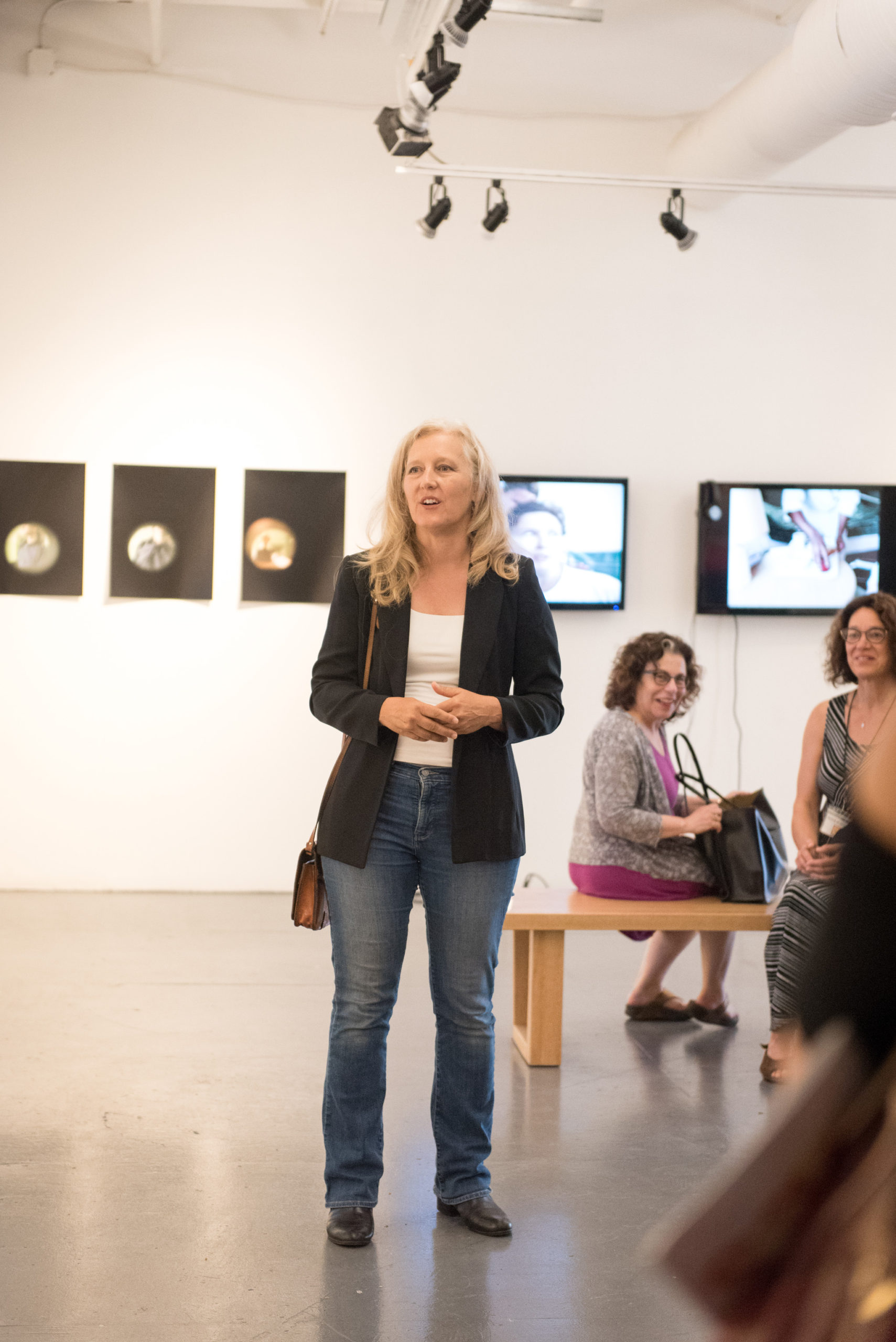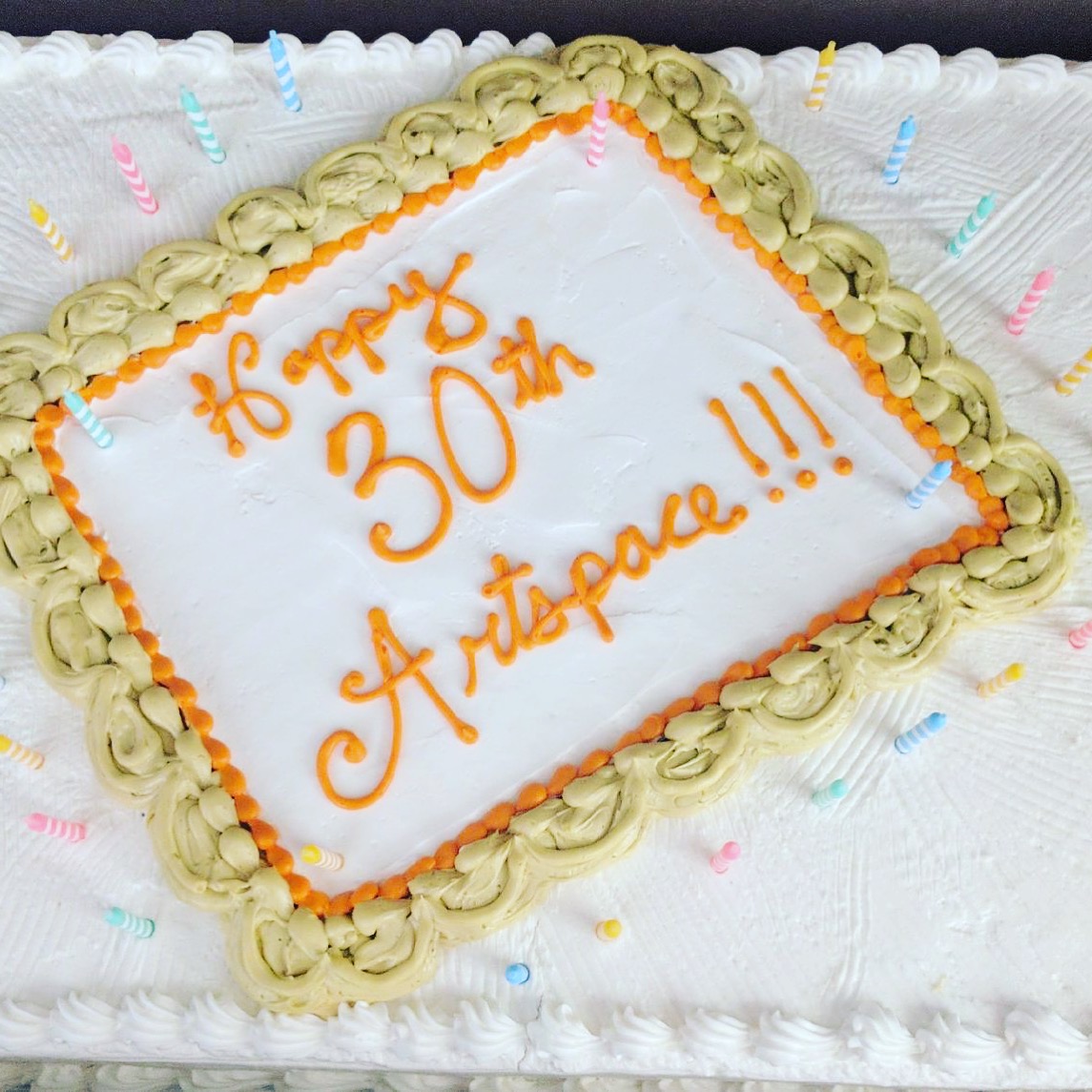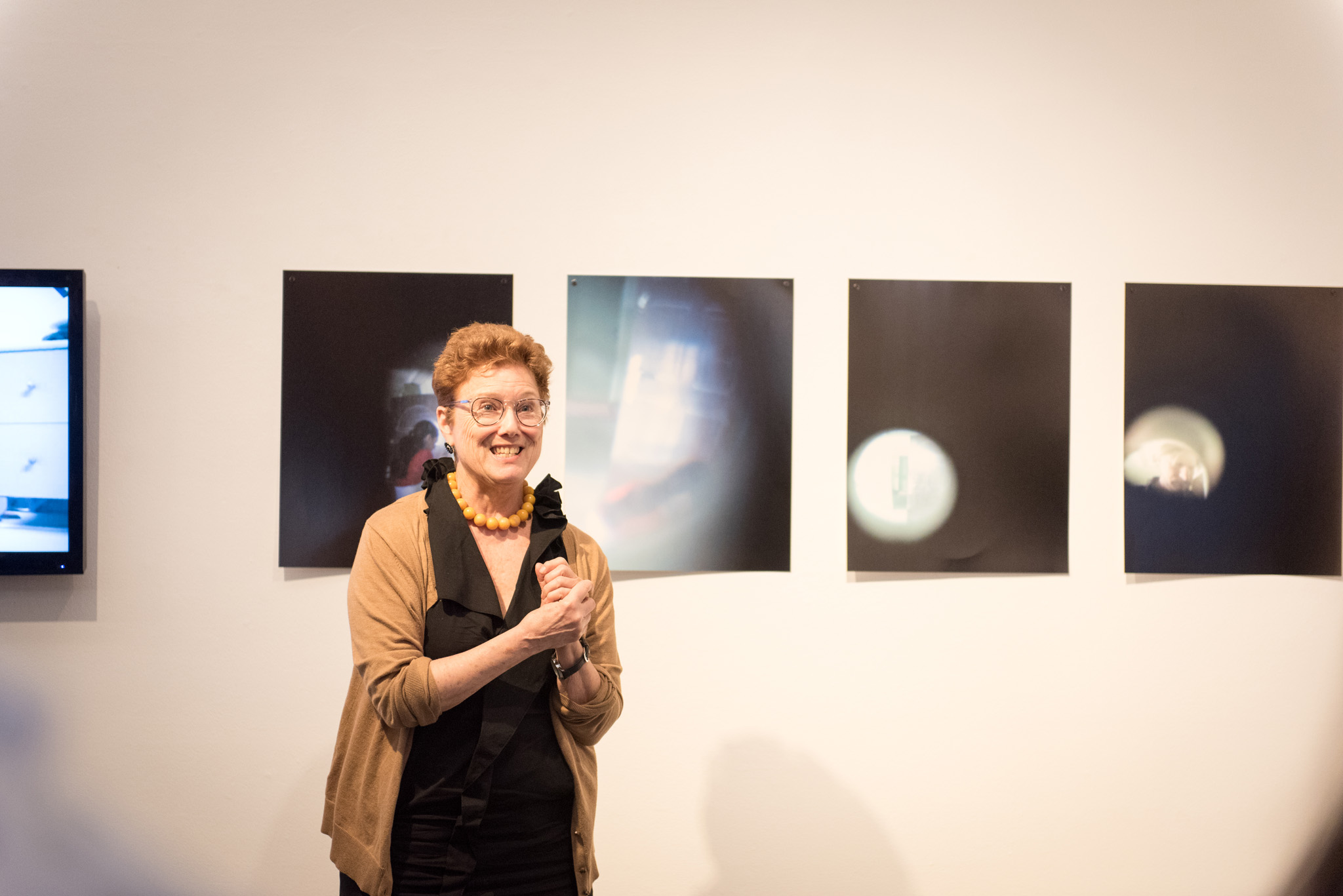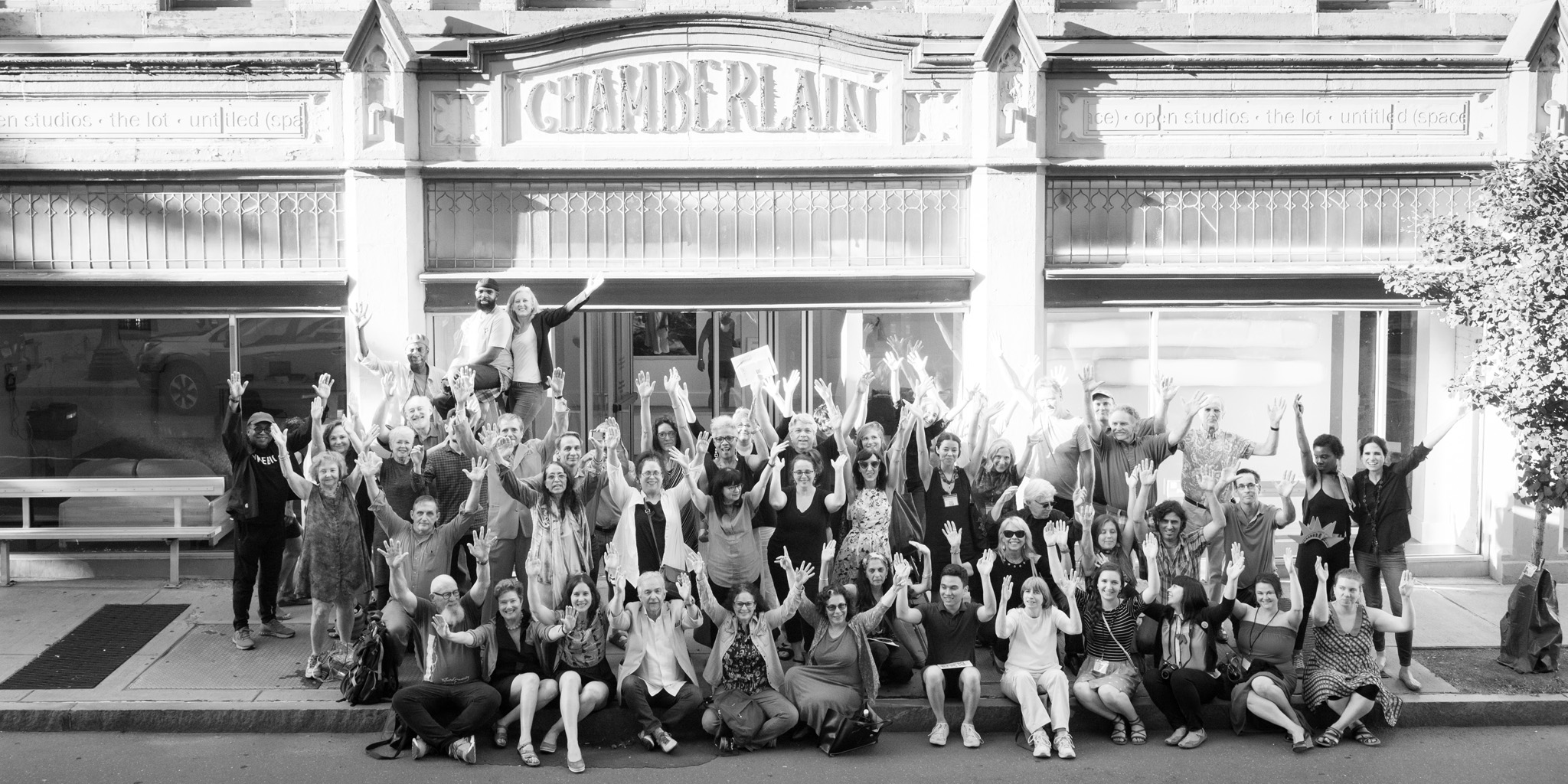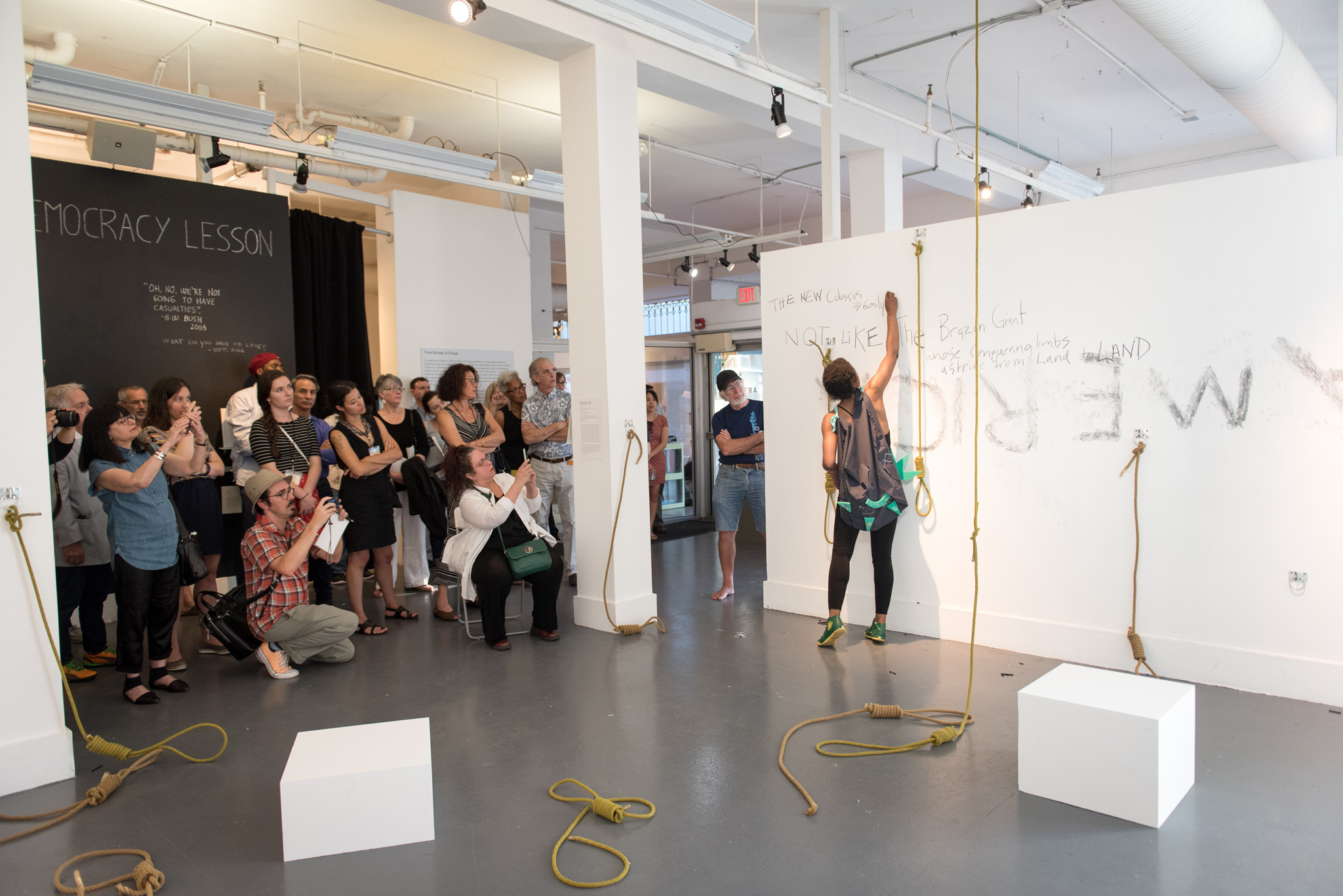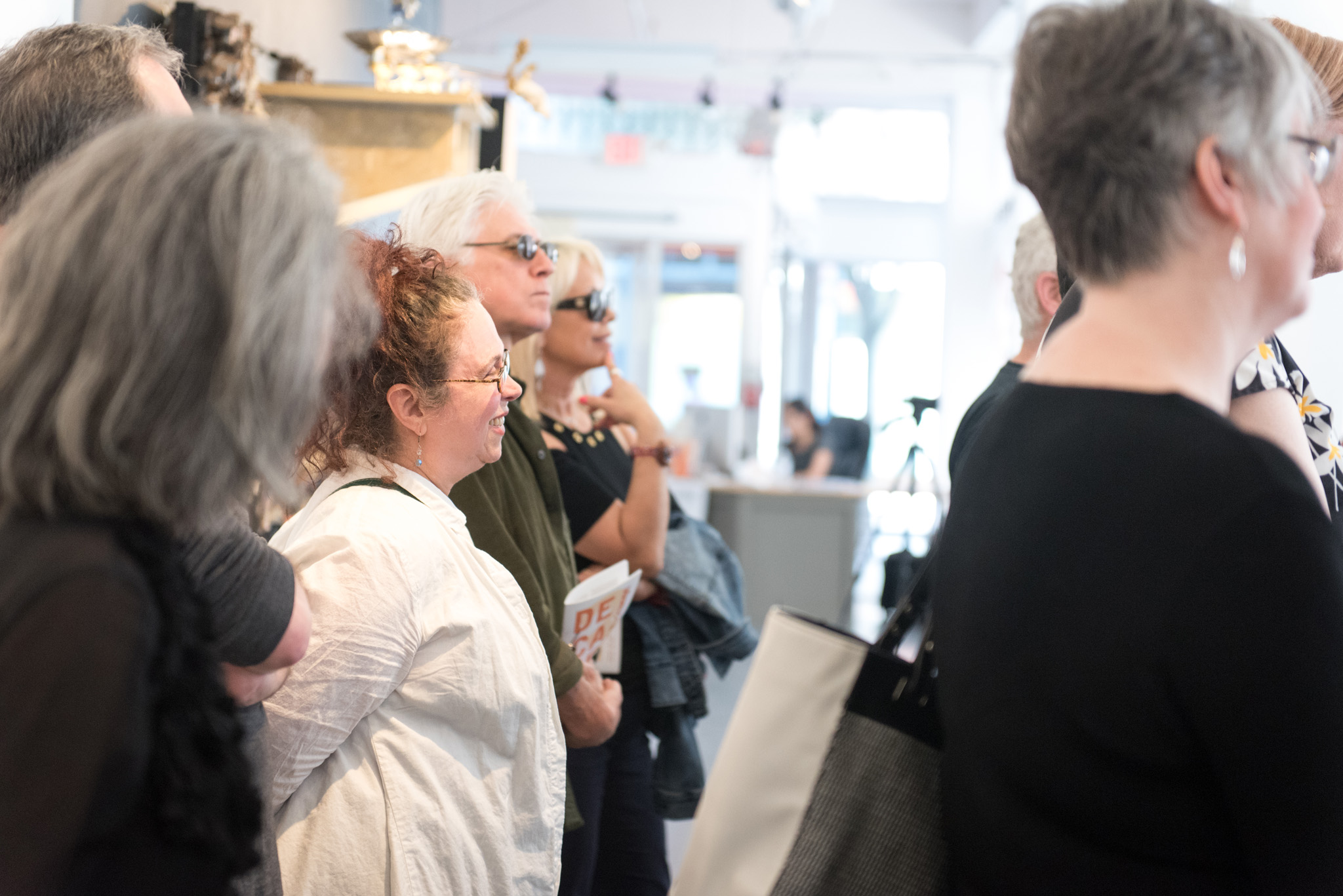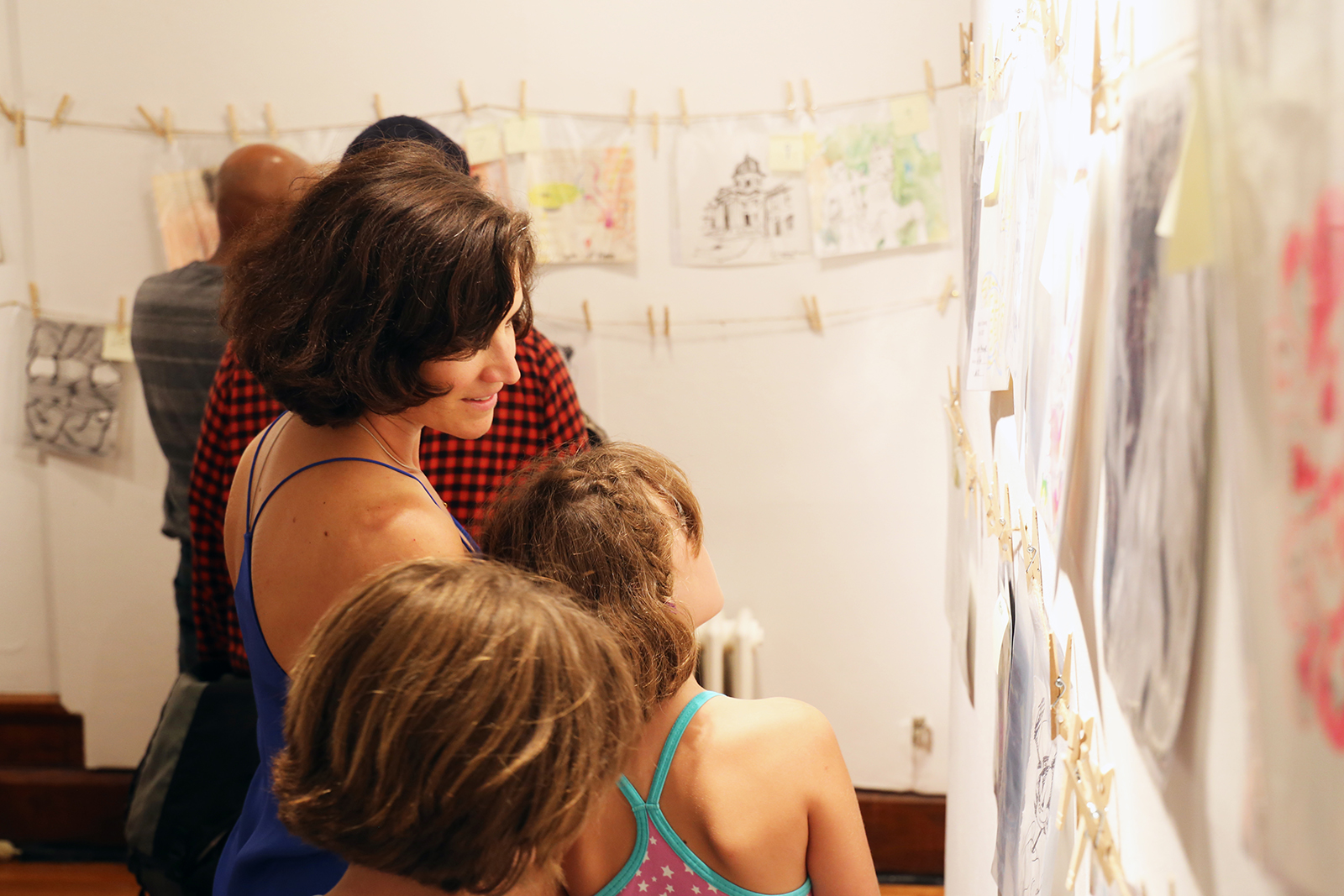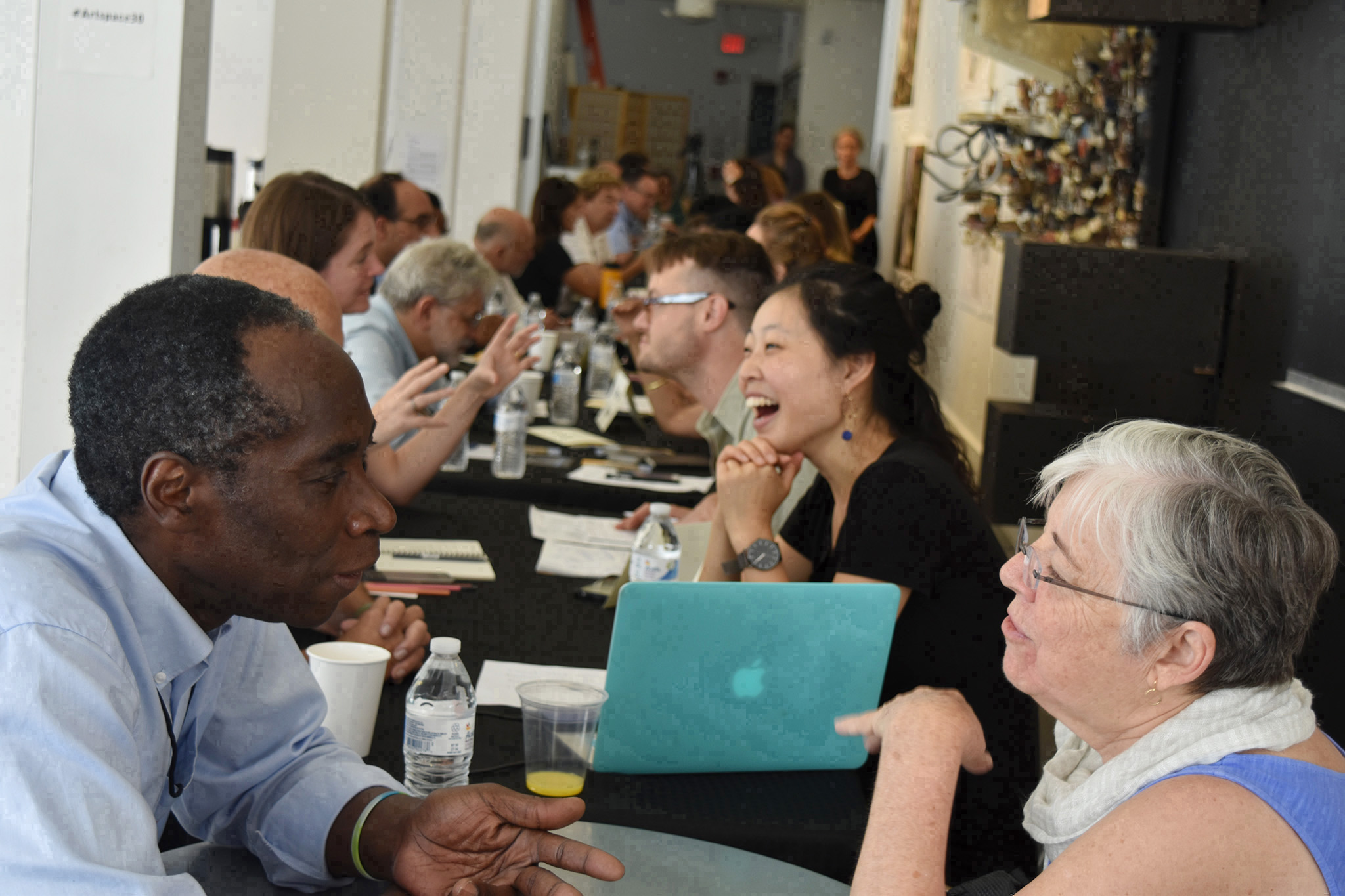 Speed Networking, June 24,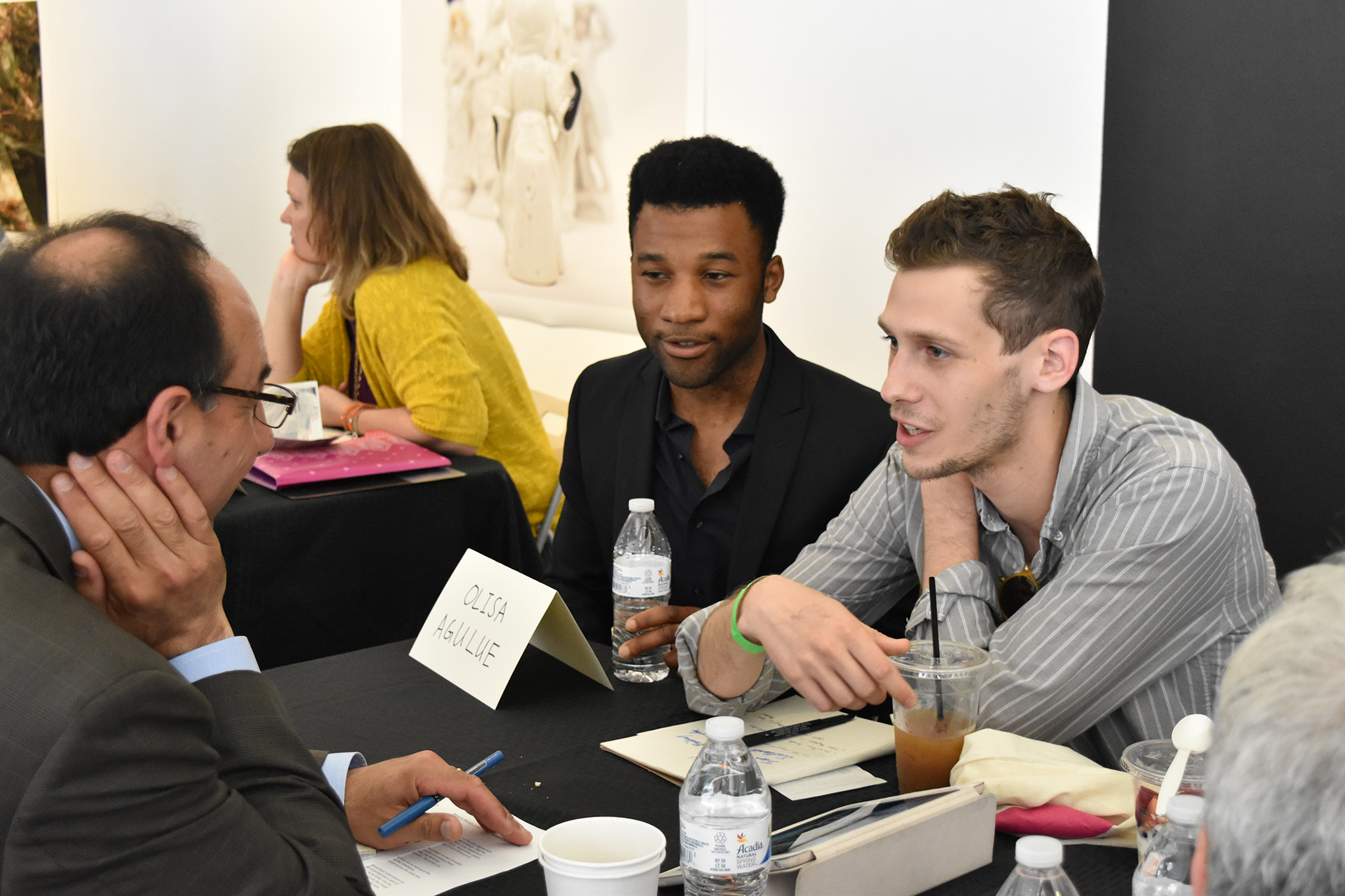 Speed Networking, June 24,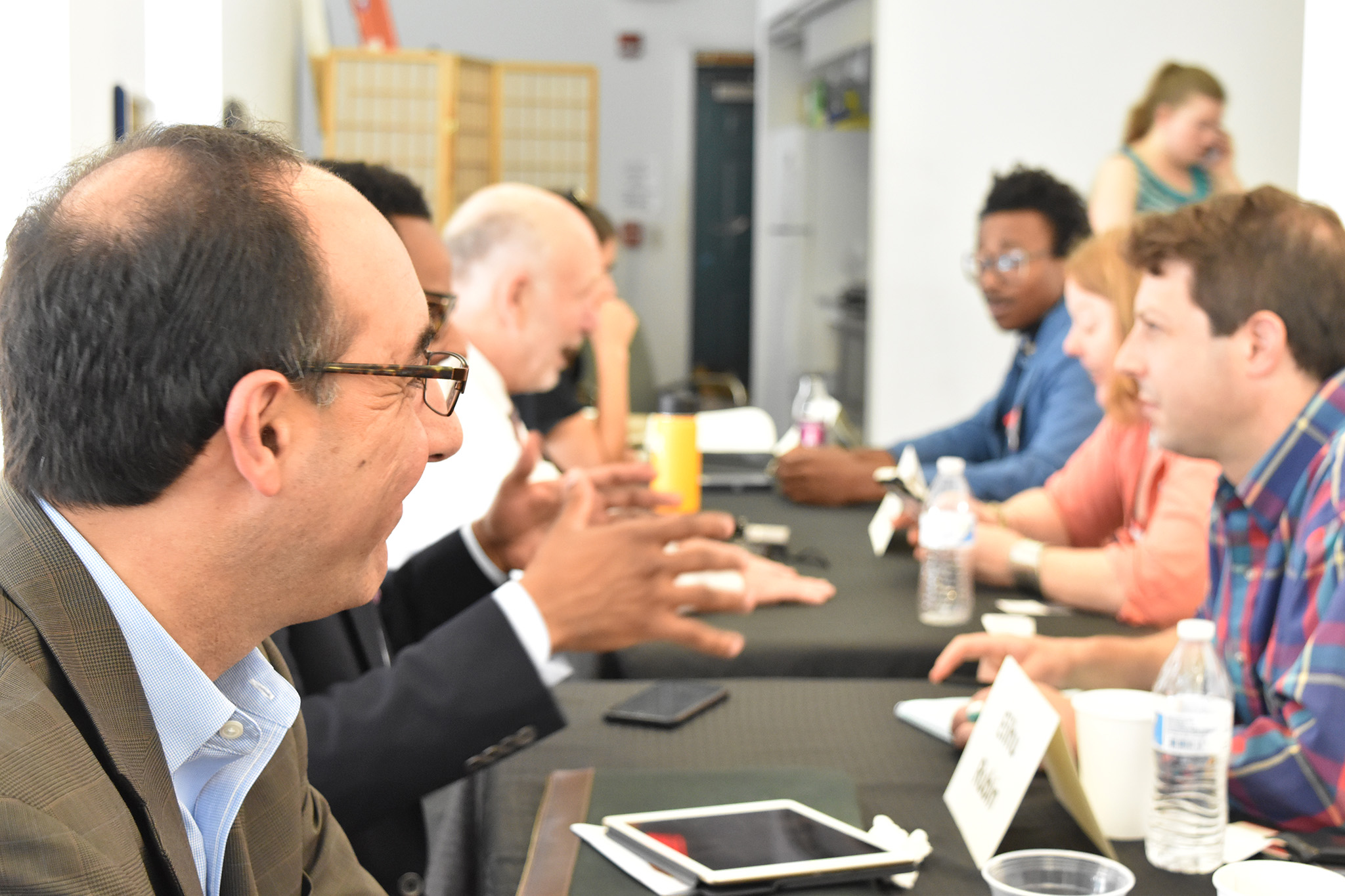 Speed Networking, June 24,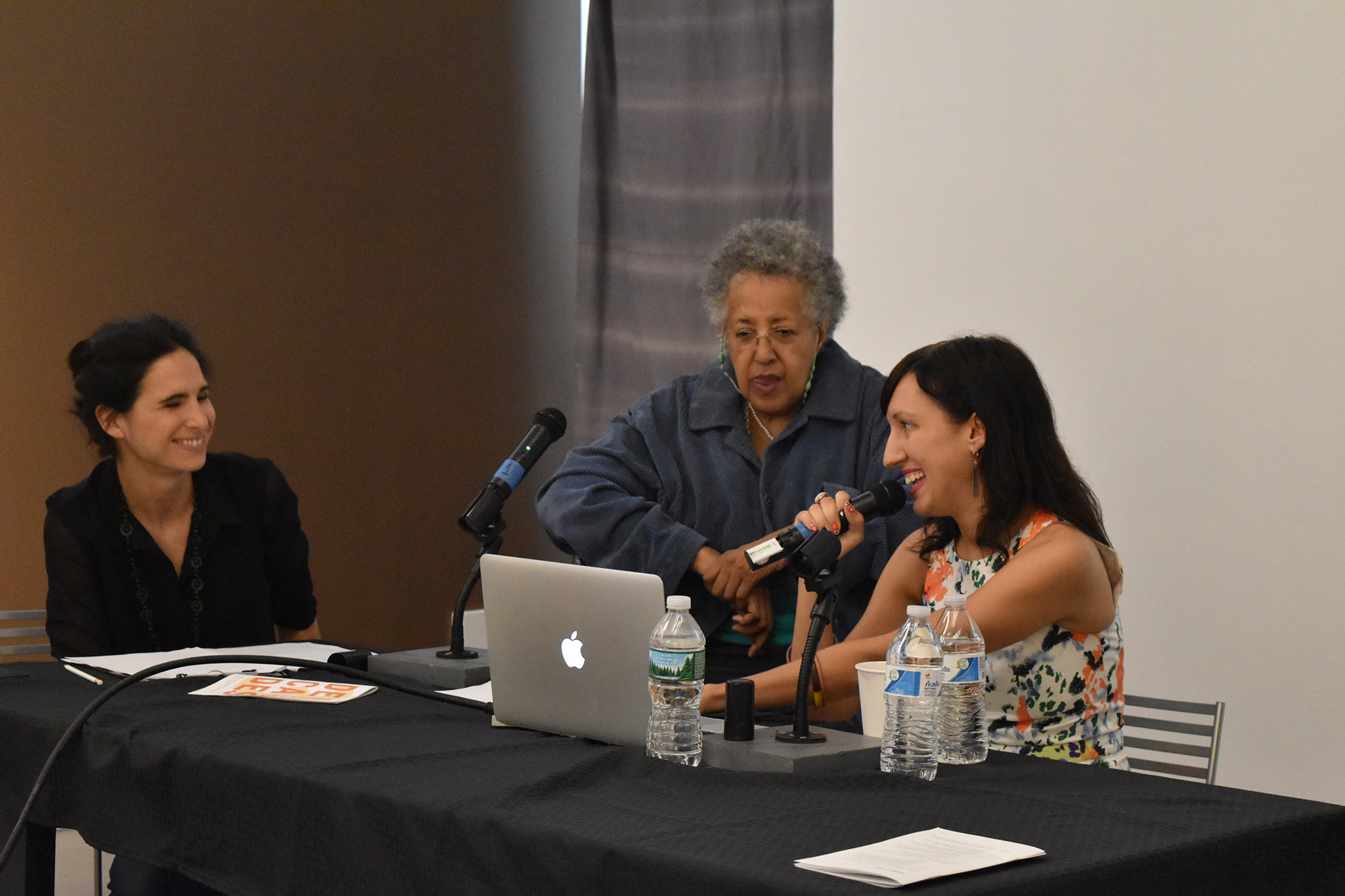 30 Years of Artists Transforming Space, Artspace, June 24,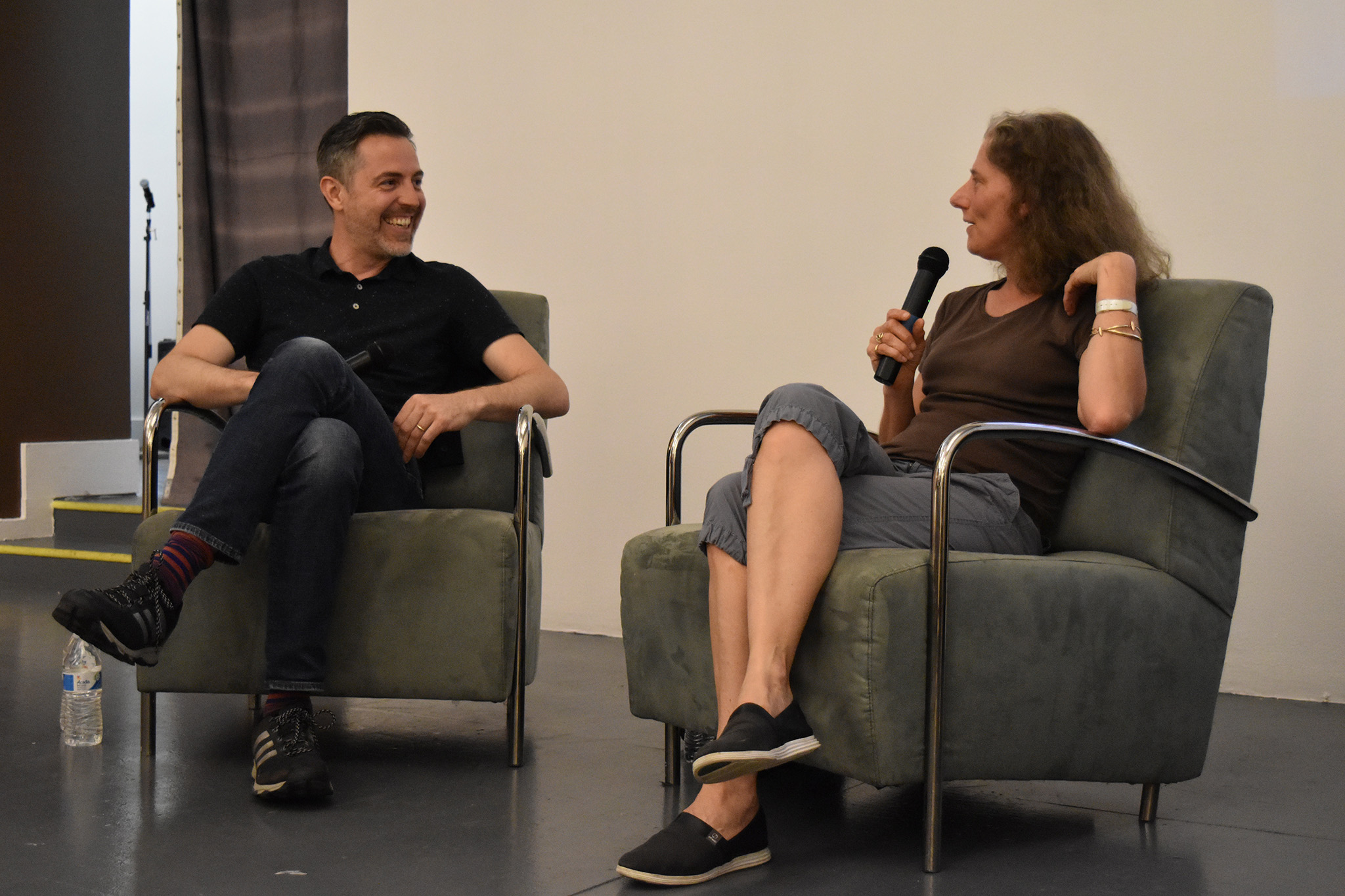 The Artist as Curatorial Producer, Artspace, June 24,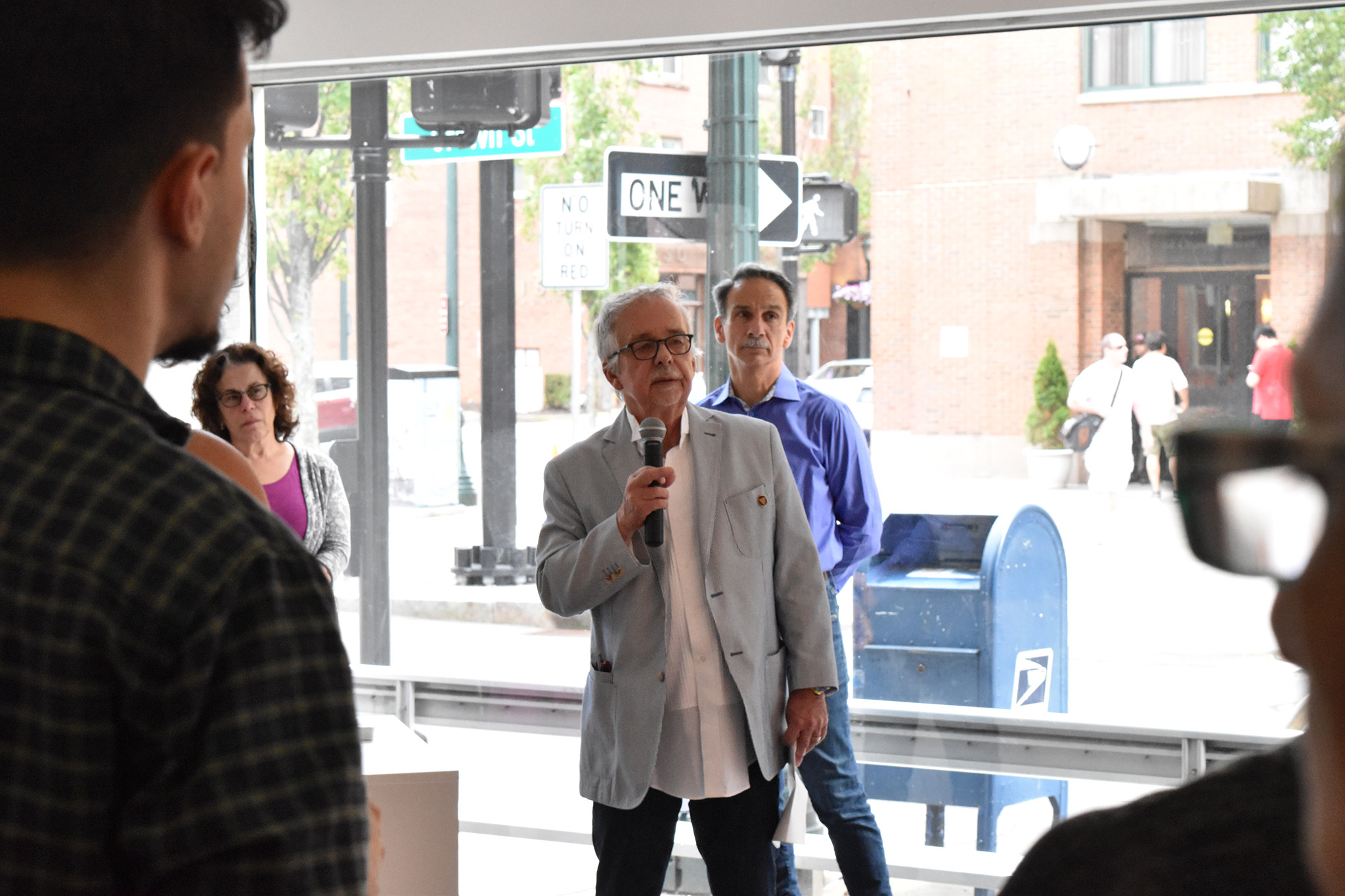 Opening Reception, Artspace, June 24,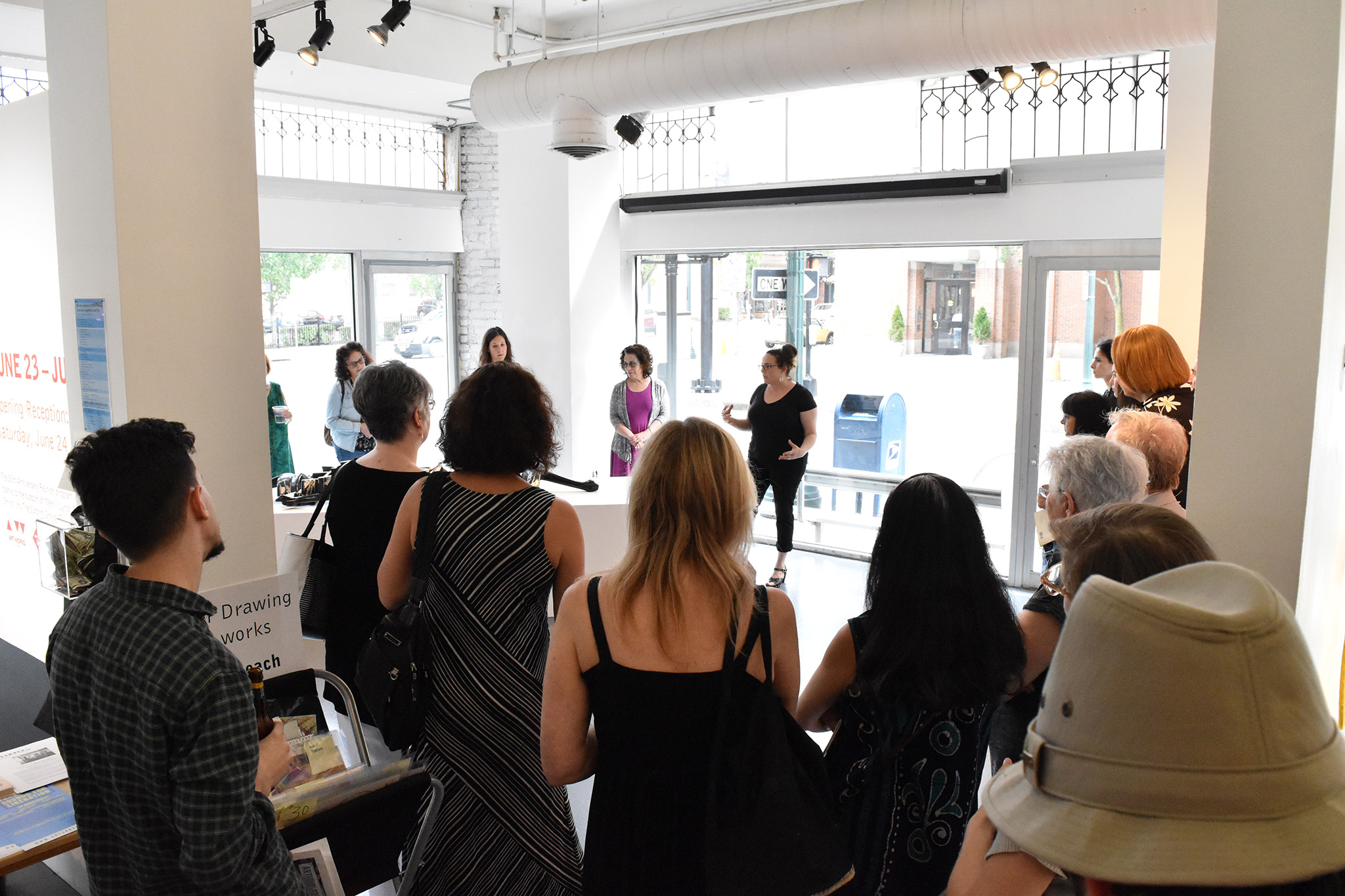 Opening Reception, Artspace, June 24,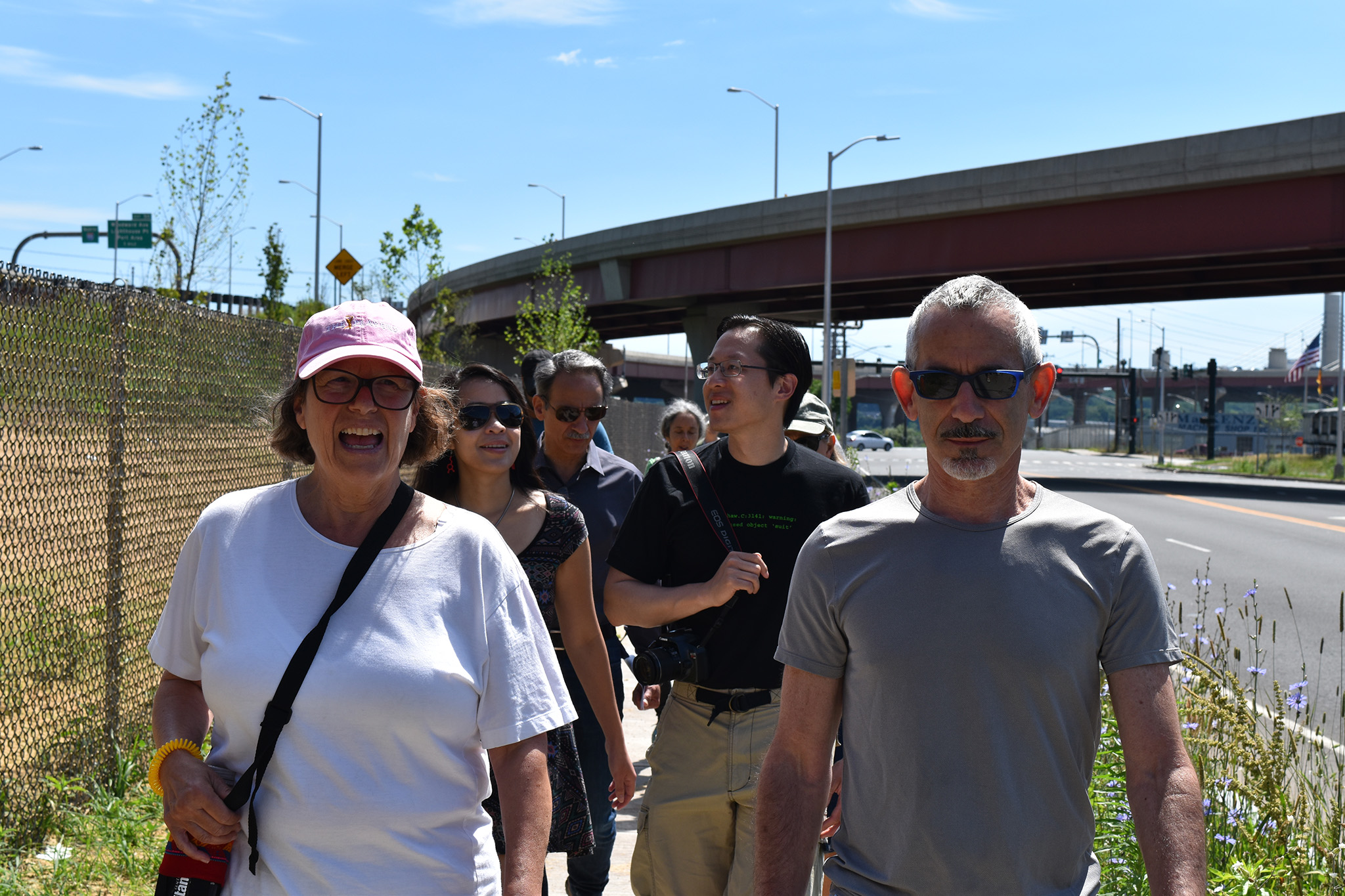 Rideshare with artist Stephen Grossman, June 25,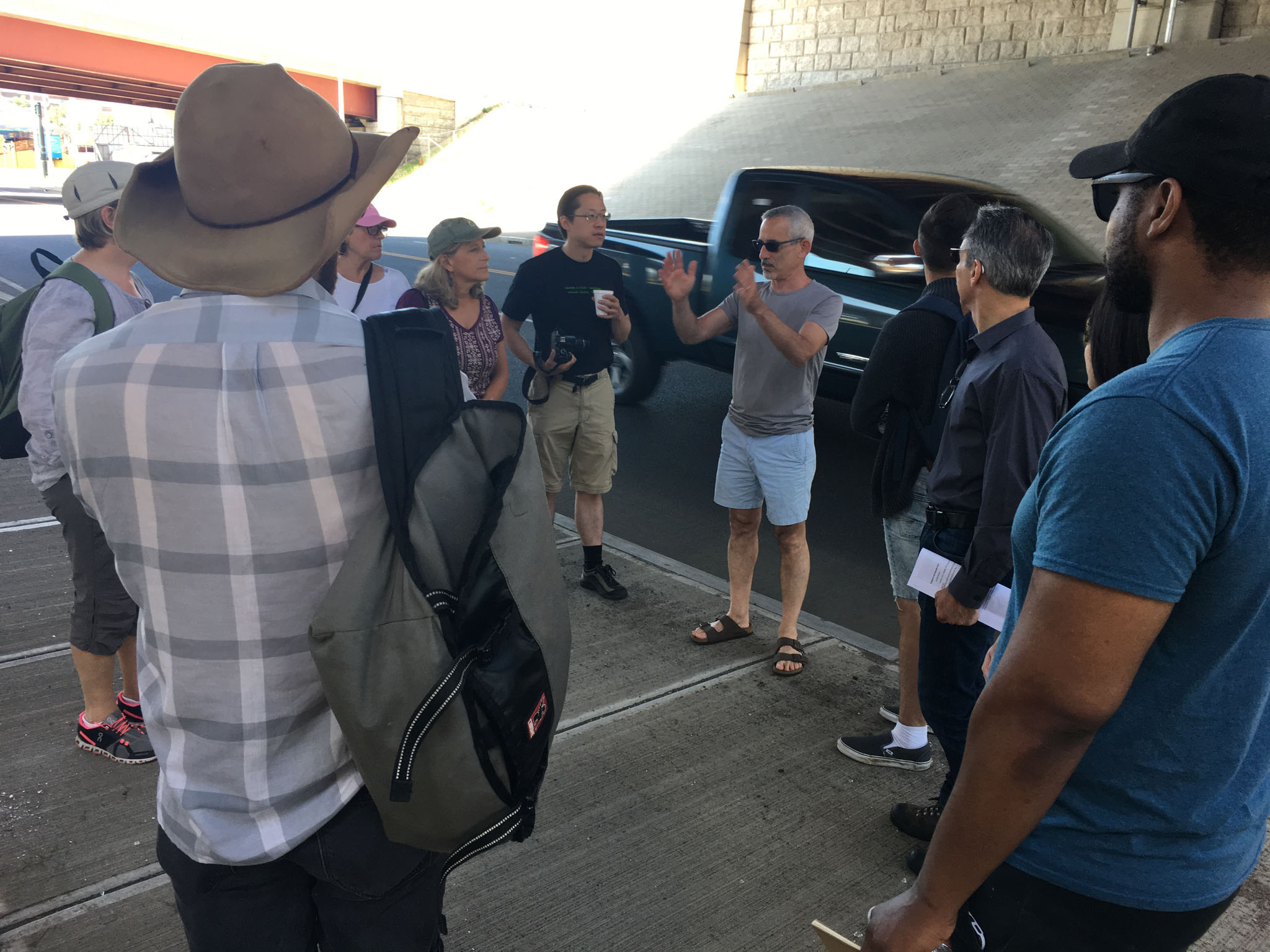 Rideshare with artist Stephen Grossman, June 25,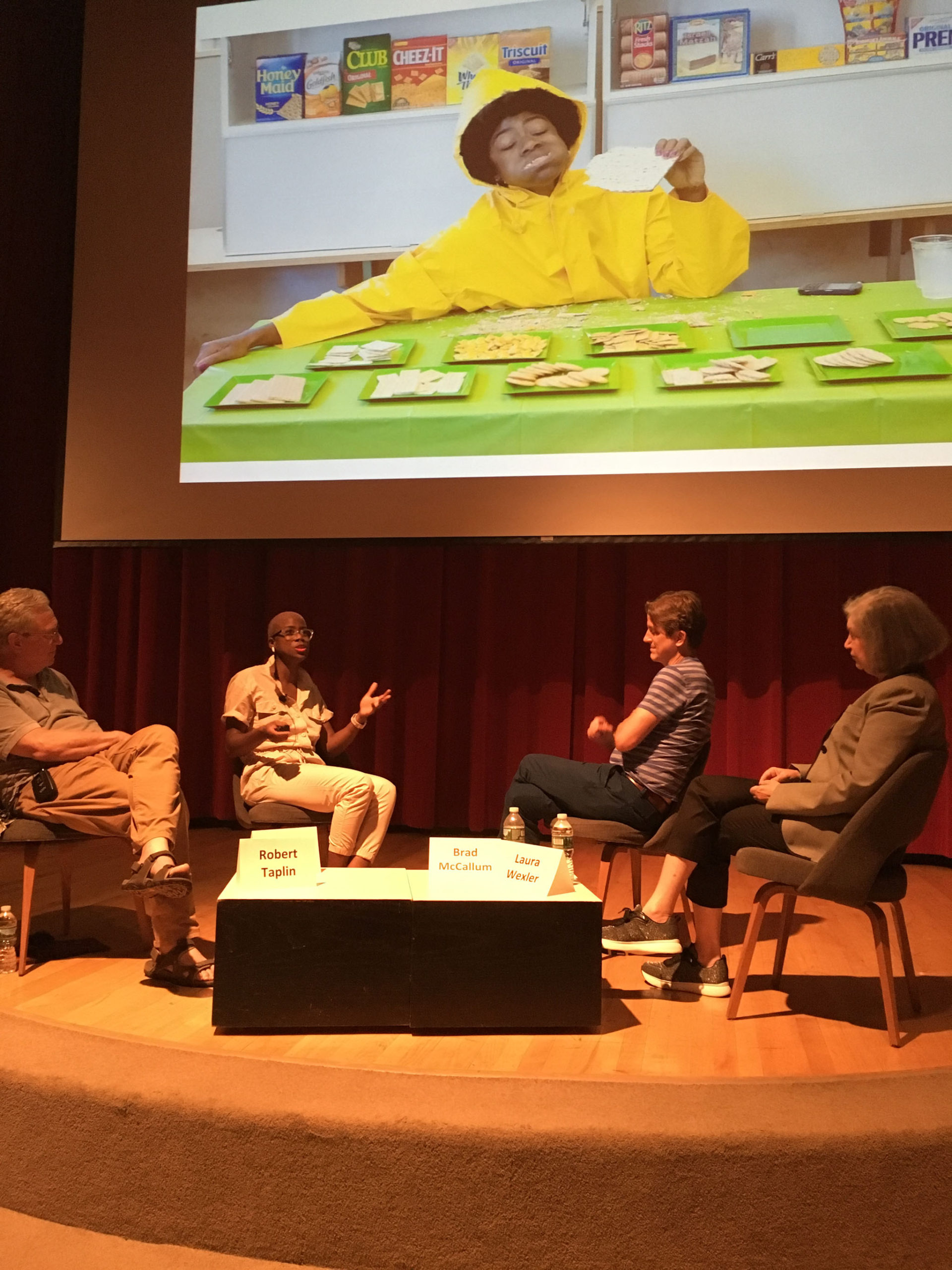 Yale University Art Gallery, June 25,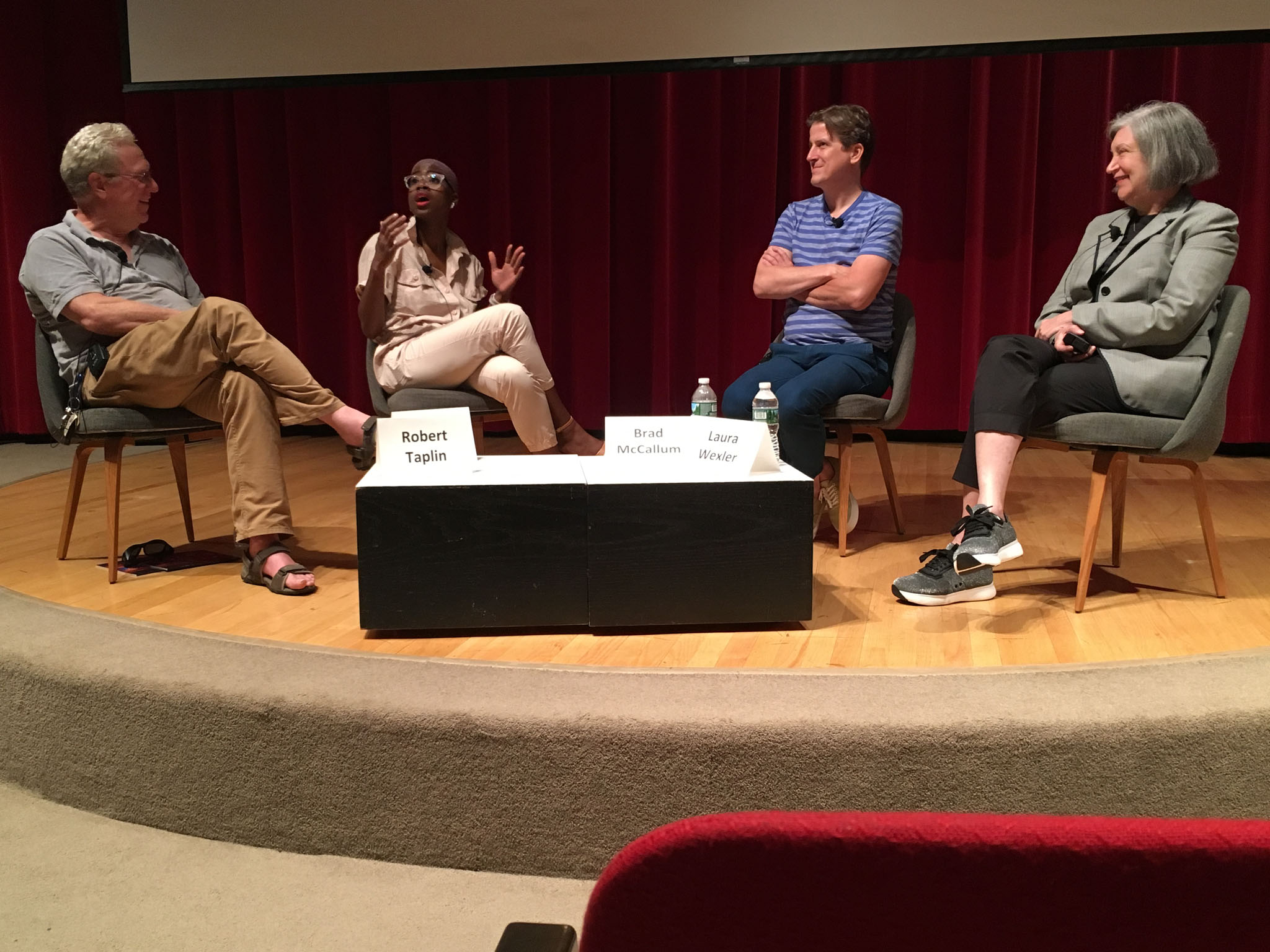 Yale University Art Gallery, June 25,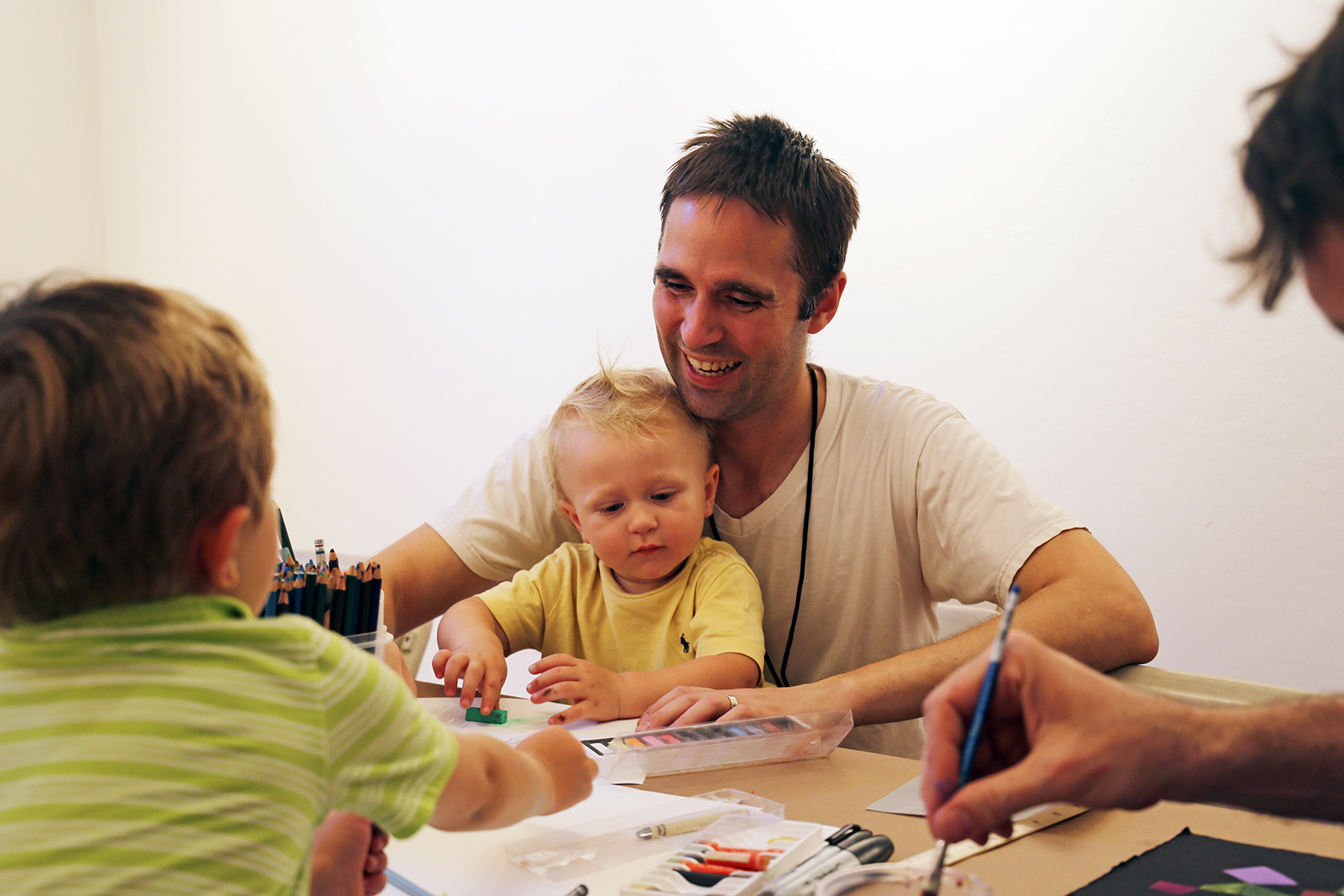 June 23-24-25
Join your fellow artists and friends to reflect on the contributions made by New Haven-based artists and help celebrate 30 years of exhibitions and programs that have made New Haven a catalyst for artistic inquiry. We hope you'll accept our invitation to return, reconnect, and reminisce at our first-ever reunion weekend. We look forward to seeing you!
Free (except meals as noted) but pre-registration is required. #Artspace30
Learn more about the speakers at the Artspace Reunion Weekend here
Join the conversation, use #Artspace30 and check in at our Tweet Wall to see what other reunion attendees are saying.
Sign up to be alerted when the Three Decades of Change Catalogue becomes available!
---
REUNION SCHEDULE
click on any event for an expanded description
---
 FRIDAY, JUNE 23
7-9:30pm Monster Drawing Rally 

@ The Ely Center of Contemporary Art. 




Over the course of the night, artists at all stages of their careers take shifts to draw for an hour in front a live audience, bringing their private studio practices to the public. As spectators spy on the creative process, sketches morph into full-fledged artworks. Artists will then donate works to be bought the night of the event for $50 each, all proceeds will go to support programming at the Ely Center of Contemporary Art and Artspace New Haven. We will also be having a bourbon tasting from Litchfield Distillery with Connecticut-made varieties including: Straight Bourbon, Double Barrel Bourbon, Vanilla Bourbon and Coffee Bourbon (donation $6 for a half flight or $12 for a full flight suggested).  Food will be available for purchase by Farm Belly. Throughout the night, Dave Coon will DJ tunes to set the mood. All art lovers, supporters, and enthusiast are welcomed to this free event.

Participating Artists:
Sarah Afrogola, Michael Angelis, Caryn Azoff, Cat Balco, Binwanka, Alexis Brown, Anna Tu Bu Lei, Leslie Carmin, Jessica Cuni, Johannes DeYoung, Dionamic, Mary Dwyer, Michael Edmundson, Danielle Eugene, Roxanne Faber Savage, Zeph Farmby, Joan Fitzsimmons, Julie Frankel, Laura Gardner, Jacquelyn Gleisner, Stephen Grossman, Larissa Hall, Clymenza Hawkins, Lisa Hesselgrave, Iyaba Ibo Mandingo, Peter Konsterlie, David Livingston, Cayla Lockwood, Eric March, Marry Ann McCarthy, Alexis Musinski, Jason Noushin, John O'Donnell,Leila Orienter, Joesph Padilla, Rashmi, Chen Reichert, Samuel Rowlett, Jaime Ursic, Michael Van Winkle, Amanda Walker, Christa Whitten, Amie Ziner. (List in formation, as of 5/25/17)

Download the Monster Drawing Rally flyer, here.

Photos from Monster Drawing Rally hosted by Southern Exposure, The Verdi Club, San Francisco, CA (2015-16)
---
SATURDAY, JUNE 24
---
SUNDAY, JUNE 25
---
All WEEKEND LONG
Share your 5-minute memories: Reminisce at the Baobab Tree Studios recording studio and join our permanent audio archive! Located just down the street from Artspace, 71 Orange St, New Haven. Open hours:
Friday, June 23: 5-7pm
Saturday, June 24: 12-3pm, 5-7pm
Sunday, June 25: 12-3pm
---
Social Media
Use #Artspace30 to join the conversation with fellow attendees
Visit our Tweet Wall to see what others are saying about our panels, events & more
---
FAQ
Childcare – Friday and Sunday events are children and family friendly. If you are interested in additional options, please contact Helen Kauder, helen@artspacenh.org
Accommodations – There are some affordable New Haven options on AirBNB here.
 How you can help?

Housing: Are you a New Haven resident with an extra bedroom willing to host a visiting Artspace alum for two nights? Please email Helen@artspacenh.org and let us know when you register for the reunion.
Ride Sharing: If you need a ride or would like to provide a ride, please post it here. Parking in New Haven is always scarce, so we strongly encourage carpooling if you can.
Discussion: Share information and talk to your fellow attendees at this forum.
Alumni Outreach: Contact your friends and invite them to join you at the reunion.
Volunteering: Want to help with artist greeting & registration, event planning and set up, help serve dinner, or just pitch in where needed? Contact Rachael McNerney, info@artspacenh.org
Contribute: To our Three Decades of Change Endowment Campaign
---
image credit above: Top Row (L-R), Harold Shapiro, Harold Shapiro, Isabel Chenoweth, Harold Shapiro, Artspace
Bottom Row (L-R), Isabel Chenoweth, Isabel Chenoweth, Artspace, Isabel Chenoweth.
The 30th Anniversary Reunion program is made possible thanks to the support of the National Endowment for the Arts, the Community Foundation of Greater New Haven, the Tremaine Foundation, Merrill Lynch, Pierce, Fenner & Smith, Inc/The Outtrim Group, and Friends of Artspace. Hospitality sponsors:  EDC of New Haven/The Study Hotel, B-Natural Cafe, and Litchfield Distillery. 

Contribute to the Three Decades of Change Endowment Campaign