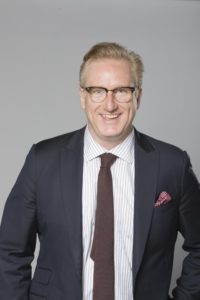 Kevin Doyle joined Sotheby's in 2000.  He has worked in various areas of the auction business, beginning with Client Services and Fine Arts.  His interest in the auction room environment led him to the Bid Department where he managed absentee, telephone and internet bidding for all Sotheby's New York auctions.  This, of course, led to him becoming an auctioneer.
Kevin worked for six years with his mentor, Roberta Louckx, Vice Chairman, on business development with clients in the Middle East and Gulf region and around the world on auctions and private sales in all collecting categories and has continued this role since her departure. Kevin has a B.A. in Fine Arts from the City University of New York at Queens College.
Since becoming an auctioneer in 2012, Kevin devotes a considerable amount of his free time helping charitable organizations raise funds at their gala benefit auctions.  He has worked with the Qatar Foundation and Reach Out To Asia, International House, The Children's Brain Tumor Foundation, The YAI Network, LEWA Wildlife Conservancy, Seeing Is Believing, Developments in Literacy, The Diller-Quaile School of Music, The Drama League, Achilles International and many art museum fundraisers such as The Contemporary Austin, MOCA Cleveland, Cheekwood Botanical Garden and Museum of Art and The Aldrich Contemporary Art Museum.