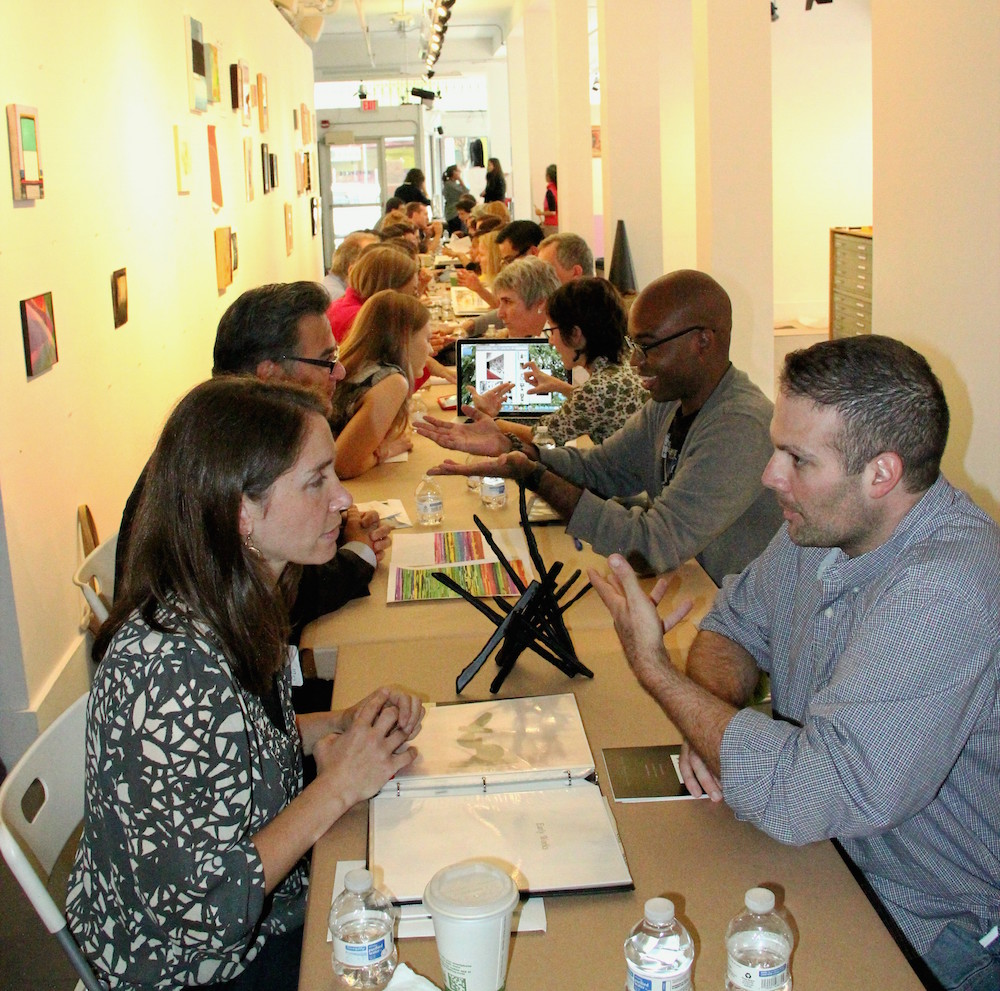 Submission deadline: Friday, Mar 17, 2017 at 11:59 PM
Event Date: June 24.
We're pleased to invite applications for a unique iteration of Artspace's signature Speed/Networking/Live! designed for artists who wish to work in civic and community contexts. Have ideas for art projects that connect to social change in an urban context? Apply to present your work one-on-one to a roster of Connecticut Mayors, elected town and State officials, and government agency directors. Meet with folks in power, learn how you get your project off the ground, hear about pressing community problems and how your work is relevant to illuminate or address the issues. Spots are limited. This event will take place during the Artspace Reunion, June 23-25, 2017.
Want to know more about SNL? Watch this short video:

Speed/Networking/Live! 2012 from Artspace New Haven on Vimeo.
---