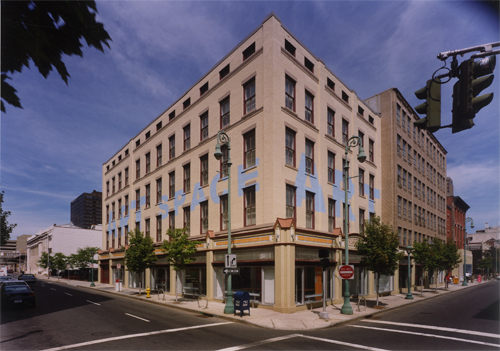 Submission deadline: Tuesday, Sep 5, 2017 at 11:59 PM
Invitation from Erin Joyce, Guest Curator
I am pleased to invite artists based in New England to apply to participate in the upcoming exhibition Between Beauty and Decay.  This group show will be produced and display at Artspace from December 1, 2017 to February 24, 2018.
Between Beauty and Decay is an examination of humanity in the age of conflict.  Each of the artists selected use visual media to redress what happens when humanity is at odds with the "other" and the natural world. Artworks will include single channel video, installation, sculpture and two dimensional works that confront the viewer with unflinching beauty and terror.
This exhibition is a continuation of my research focused on contemporary art and Indigenous North American politics, as well as the politics of the Middle East and North Africa and their diaspora, and more broadly, my interest in land rights and environmental justice. My recent exhibition, My Country Tis of Thy People, You're Dying at Radiator Gallery in New York, looked at issues of unsanctioned tribal land sales, Indigenous sovereignty, and history of place, which was prominently featured in the New York Times, as well as NYFA Current and Hyperallergic.
About the Curator
Erin Joyce is an independent curator, art critic, and scholar of contemporary art. Joyce is an art critic for Hyperallergic, and arts writer for Canvas Magazine. Joyce also serves as the Vice Chair for Beatification and Public Art for the City of Flagstaff, Arizona. Joyce has served as a consultant for SXSW, as an editor at GOOD Magazine, and was the inaugural art editor for Aslan Media Inc. Joyce holds a Bachelor of Arts in the History of Art from the University of North Texas, studied contemporary art at Sotheby's Institute of Art London, and a Master of Arts in Museum Studies from Johns Hopkins University.
Joyce's projects include exhibitions at Radiator Gallery in New York, IAIA Museum of Contemporary Native Art in Santa Fe, New Mexico, WAAS Gallery in Dallas, LIGHT YEAR in Brooklyn. The-Contemporary in Monterey, California, the Museum of Northern Arizona, and the Coconino Center for the Arts.
As a curator, Joyce works with artists in a variety of media, from film works, installation, 2D and 3D mediums, performance art, and public art installations representing both emerging and mid-career artists. She seeks to bend the notion of how contemporary art is presented and understood, with particular focus on art and curation as a form of activism. Looking both inside and outside the construct of the museum and gallery as venue for art presentation, seeking to refract art through the prism of the environment and contexts in which it was created.
The exhibition will include:  Andrew Erdos (American),  Basma Al Sharif (Kuwait), Nicholas Galanin (Tlingit) plus local artists selected from this open call.
Eligibility and How to Apply
All New England artists whose work is relevant to these issues are welcome to apply. Please include, in your  artist statement, at least one paragraph explaining your connections to the exhibition.  First Nations/Indigenous artists are especially encouraged to submit an application.
Deadline 
September 5
. Selected artists will be notified by 
September 22
.
---