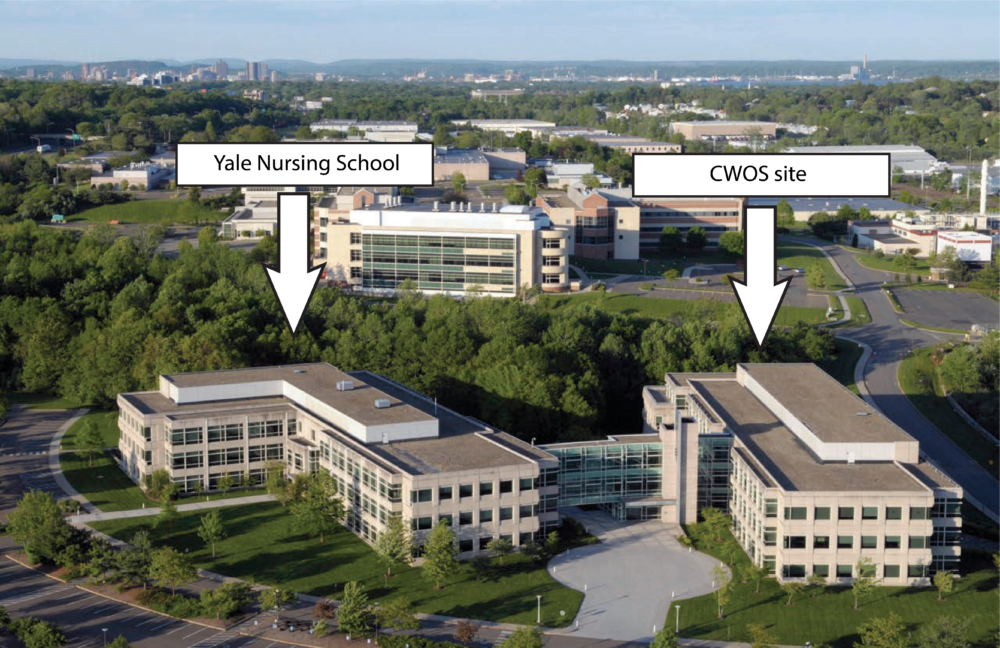 Submission deadline: Tuesday, Mar 20, 2018 at 11:59 PM
City-Wide Open Studios 2018
Curatorial Prompt: Wellbeing
Dear Artists and Culture-Bearers,
Each year, Artspace proposes a prompt to focus our creative energies and excitement around the production of our annual City-Wide Open Studios festival. Over the past four years, this word or phrase has mobilized a series of artistic interrogations around a topical issue that impacts our daily lives, lived environments, and the legacies we inherit, embody, and project. This year, we sense the need to bolster our community's capacity for resiliency in the face of acute and long term struggle, violence and trauma, and dedicate this year's festival to recognizing the creative ways we work to provide care for one another.
These currents underscore the need for expanded thinking beyond (and in addition to) mainstream forms of healthcare education and patient services, and we believe the arts offer a unique window through which to examine issues of health, wellness, and mindfulness as they relate to our bodies, minds, and the environment. For these varied reasons, our 2018 prompt will be Wellbeing. We hope this prompt will encourage the development of proposals that think about our past systems of healthcare provision, so that we might begin to account for where we stand today, and work towards greater healthcare security in the future.
The new location for Artspace's 2018 alternative space will help connect artists and audiences to practitioners working in the healthcare field. We will move from the Goffe Street Armory to a vacant building attached to the Yale School of Nursing and numerous Institutes connecting health science, cultural heritage, energy, and the environment at Yale's West Campus, which straddles West Haven and Orange. This is a link to the West Campus map–CWOS will take place in Building 410. More about West Campus is available here.
In recognition that our own wellbeing is inextricably linked to the wellbeing of our neighbors and the closeness of our community, we encourage artists to submit proposals that involve collaborations between one or more individuals, groups or organization. Proposals might do any of the following:
Envision strategies for building empathy for one another in our community, combating hurtful stigmas/stereotypes, and providing sources of therapeutic nourishment.
Be more literally tied to the medical community, a specific patient population, global health care crisis, care-based research project or under- representation/researched condition.
Take an activist approach, taking the form of a campaign that is activated through performance, or prioritizes data visualization. We especially welcome projects that propose new definitions of wellness, and guide us towards health.
We also welcome proposals that explore how we take care of, maintain, preserve and sustain our planet, ecosystems and the natural world.
New to this year, we are especially interested in supporting the development of several smaller collaborations between two or more artists who have exhibited in City-Wide Open Studios in the past. These collaborations could result in the development of a new installation, performance, or body of work. These proposals do not literally need to be about healthcare; rather, we recognize them as activities that, in the simple act of their making, will bolster the health of our local art ecosystems.
By selecting Wellbeing as this year organizing prompt, we're joining a movement of other organizations who are also connecting the arts to healthcare and healing. For inspiration, please check out these recent programs and artist projects:
2018 focus at the Women's Center for Creative Work , Simone Leigh: The Waiting Room , Shervone Neckles: Creative Wellness Gathering Station , Milford Graves: Biological Music, India Salvor Menuez and Misty Pollen: Day of Mending , Care, a performance. , Mierle Laderman Ukeles: Peace Table, Robert Karimi: Love, Food, Love , A Charitable Program by Hospital Rooms
---
View more images of the 2018 Alternative Space location at Yale West Campus, here. 
---
Location/Weekend Sites
City-Wide Open Studios will take place in a variety of sites over three weekends in October. This is one weekend shorter than last year—a reflection of the feedback we've received from surveys handed out at last year's festival around audience fatigue, as well as an honest appraisal of Artspace's staff capacity. Artists may propose their projects to take place during any one of the CWOS 2018 weekends. (Please click on the link to learn more about each location.)
---
Budget
Thanks to a grant from the Hoffman Foundation, the National Endowment for the Arts, and with support from the Department of Economic and Community Development, Connecticut Office of the Arts, which also receives support from the NEA, a federal agency, selected projects will receive between $250-$2,000 in project support. Funds will be available to support 10-12 outstanding proposals starting in April 2018.
---
This opportunity is currently closed.