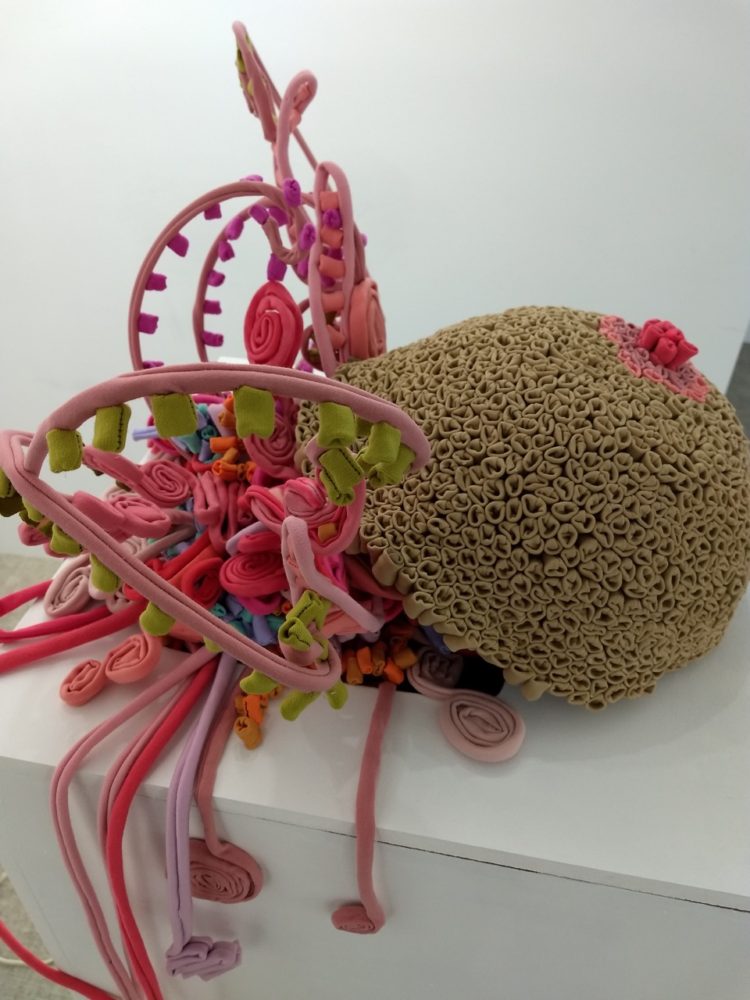 Submission deadline: Friday, Aug 31, 2018 at 11:59 PM
Call for Art, CWOS 2018:  Selection is open for additional art for the exhibit BOOBs-2, on view at the Alternative Space at Yale West Campus, Oct. 26- 28, 2018
Content of the exhibit relates to the 2018 CWOS theme of Well Being.
BOOBs-2 is the second iteration of a provocative exhibit depicting personal stories of breast cancer patients, their caregivers and healthcare providers along with the socio-economic conditions regarding treatment, healthcare, appearance, gender, age, race. 
The original BOOBs exhibit was on view during the 2017 Bridgeport Art Trail at City Lights Gallery.    Through a direct and sometimes whimsical approach the curator, artists and collaborators have found ways to encourage viewers and participants to feel empowered to express thoughts, questions and emotions about a serious health condition and personal perspectives in regards to gender and interpretations of the theme BOOBs.
Among the featured artists included in this exhibit are:  Sooo-z Mastropietro,  kHyal, Eliska Greenspoon,   Jahmane West, Gay Hyre of ArtBra New Haven, Karen Kalkstein, Dan Makara, Iyaba Ibo Mandingo,  Lori Petcher and Faith Baum of the Old Bag Project. 
Submission Deadline: Art for consideration should be received by August 31, 2018. Please send jpegs, 72 dpi and artist's statement for consideration to clgallerybpt@gmail.com. Please use "ART for consideration" in the subject line.  Space is limited, size restrictions may apply, (under 60" in either dimension preferred)  artists will be notified by Sept. 10, 2018, Information about drop off and pick-up will follow.
Send questions to clgallerybpt@gmail.com, Call 203.334.7748.  Visit www.bridgeport-art-trail.org
Read about the 2017 BOOBs exhibit at City Lights Gallery, 265 Golden Hill St. Downtown Bridgeport CT:
 http://www.citylightsgallery.org/?page_id=4120