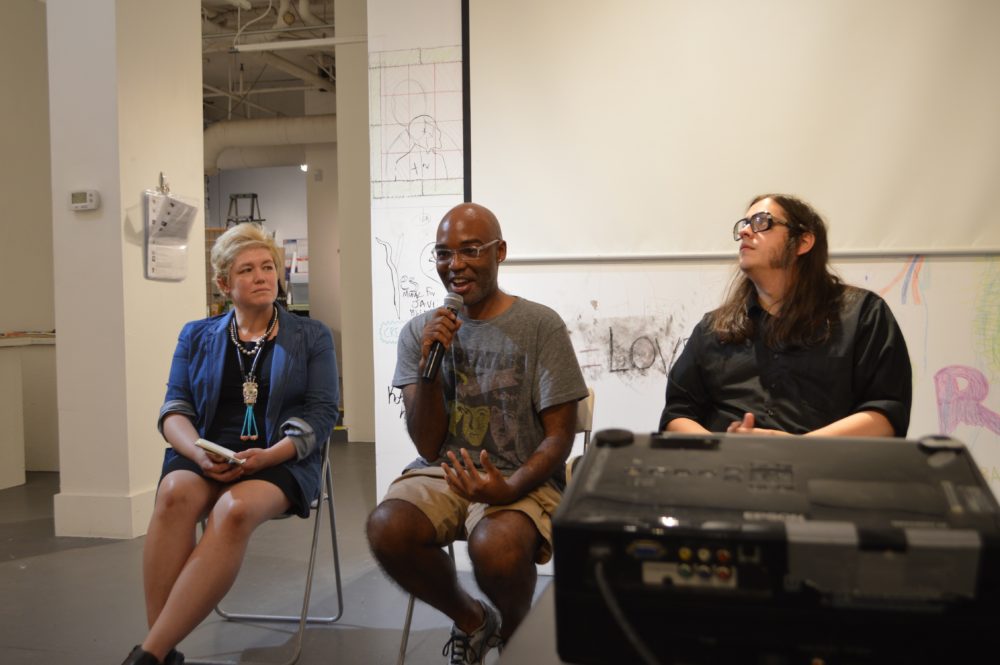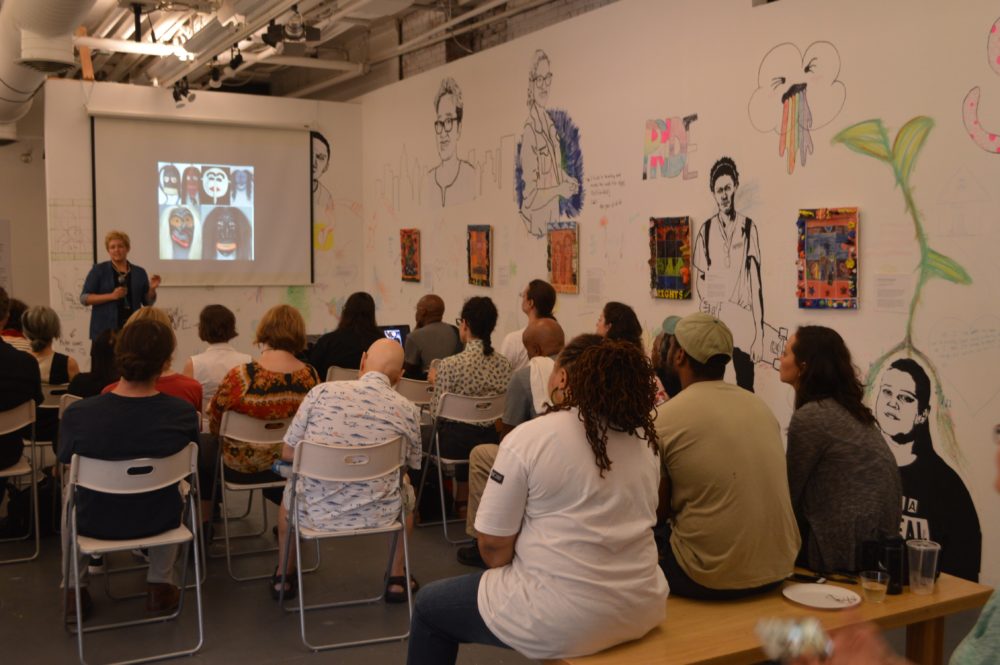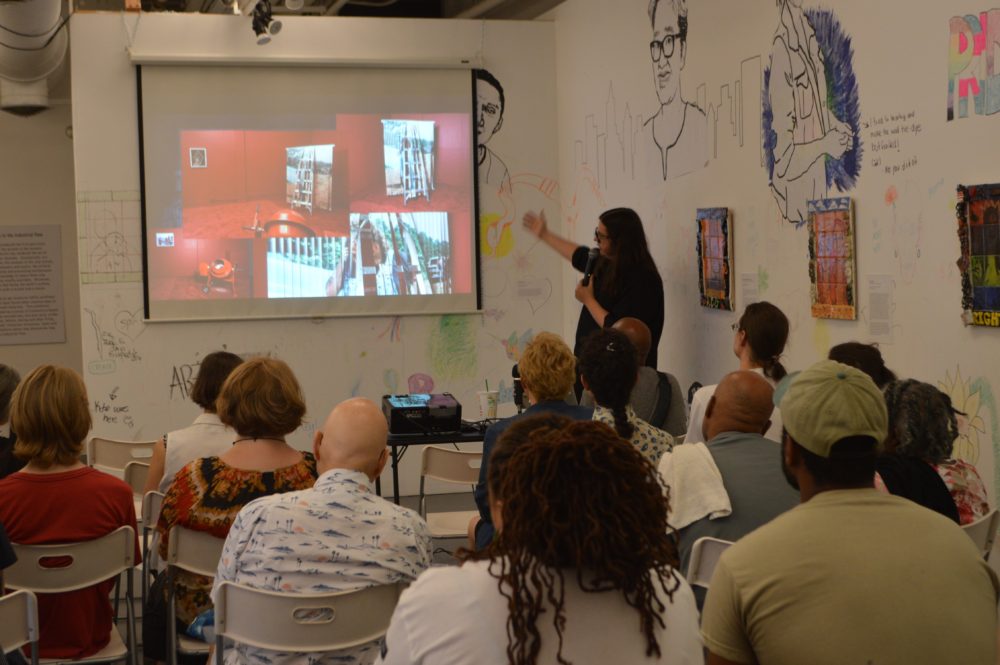 Hear from each of Artspace's 2018-2019 Artists in Residence about their practice and what they hope to accomplish during their time here, plus audience Q & A.
Erin Lee Antonak is a Wolf Clan member of the Oneida Indian Nation of New York.  She has studied at Bard College, Lacoste School of the Arts and Vermont Studio Center. She is a visual artist and a milliner. Her work is an exploration of ceremony and healing rituals and has been shown in North America, South America, Africa, Europe and Asia.
Binwanka is an international, national, and virtually exhibited generalist of art, design, and technology who produces experimental analog, digital, and hybrid works using a variety of tools and techniques from the past, present, and future.
After graduating from The Cooper Union in New York, Willie Stewart went on to do his MFA at Yale University which he completed earlier this year. Solo exhibitions include "Grande Ole Opera" at Pioneer Works, Brooklyn, NY (2017), "House on Fascination Street" at Motel, Brooklyn (2016), "Runners" at Seed Space, Nashville, TN (2016), "Six Flags Part 2" at 41 Cooper Gallery, New York and "The Love You Withhold is the Pain that You Carry" at Kijidome, Boston, MA. Since 2017 Stewart has been represented by Moran Moran Gallery, Los Angeles.