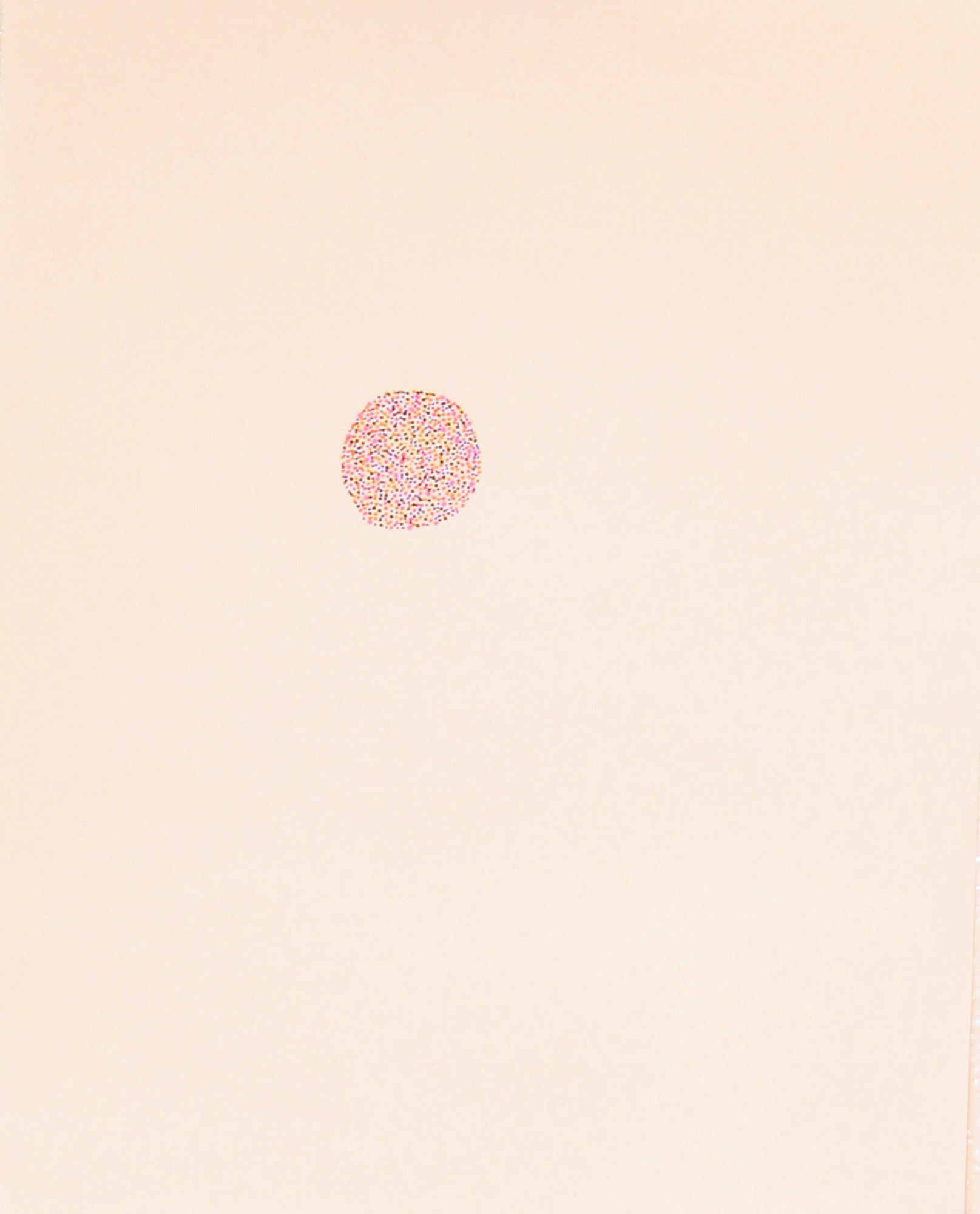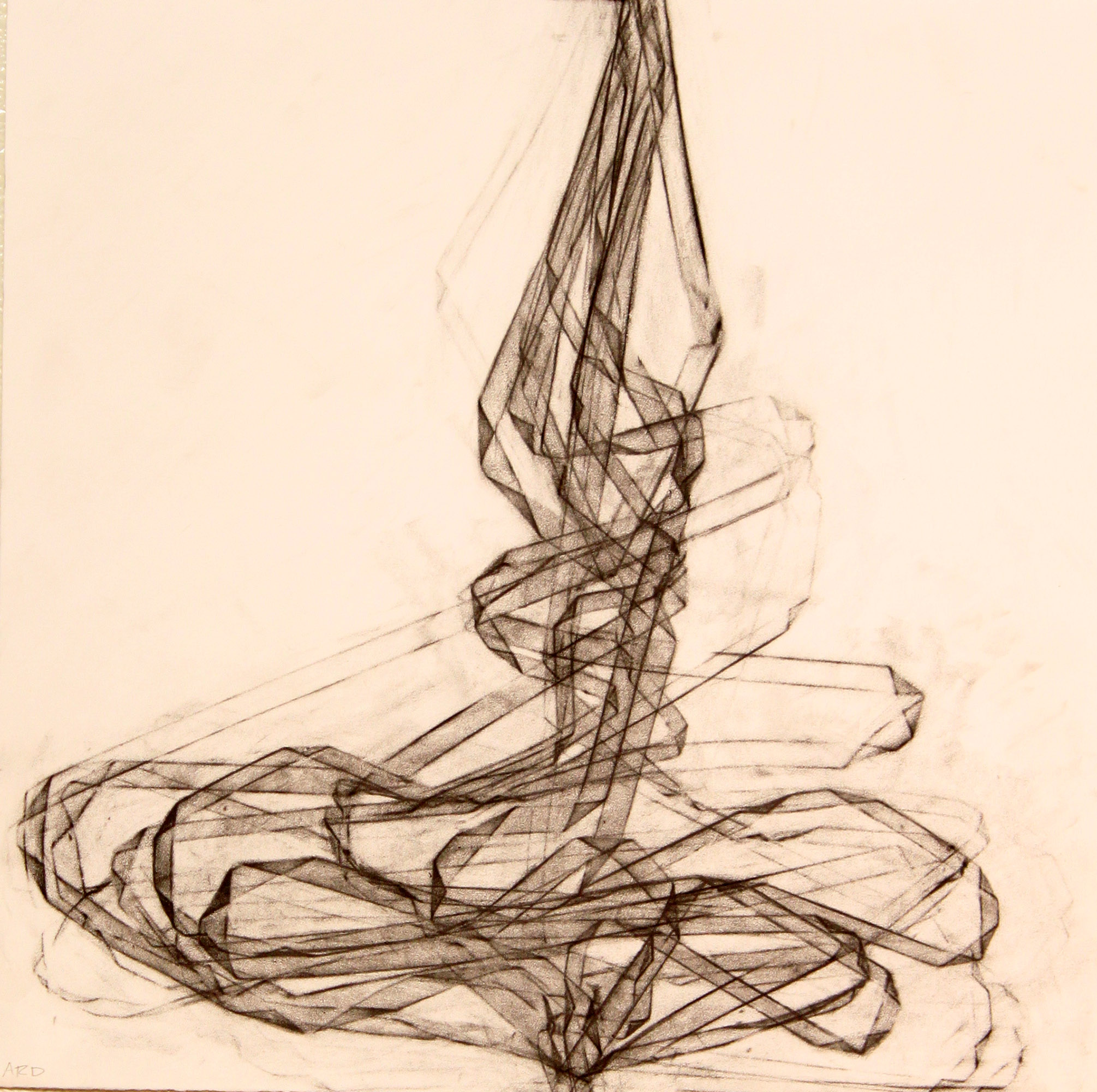 Alisa Dworsky,
Ribbon 6,
graphite on paper,
16" x 16"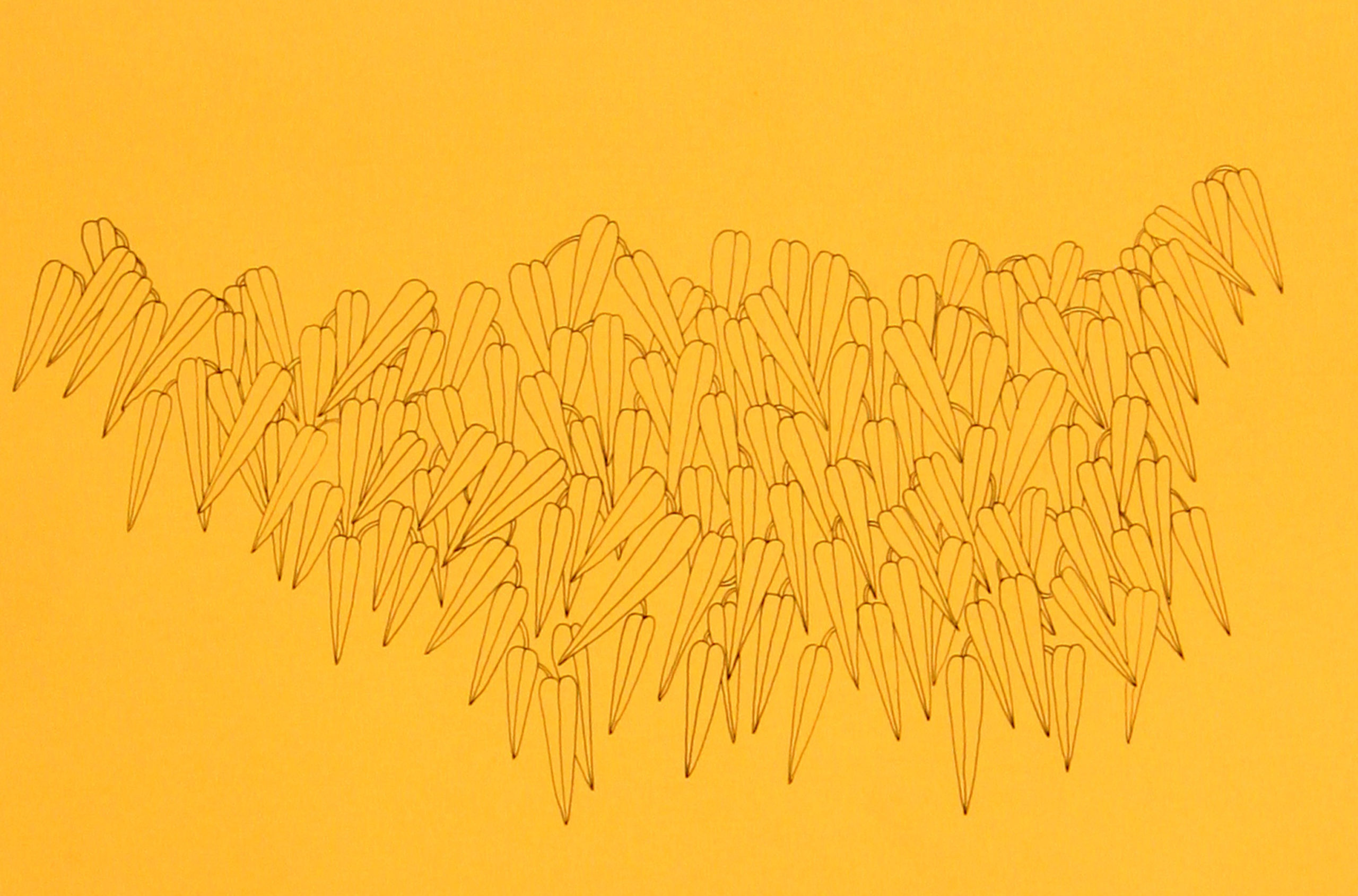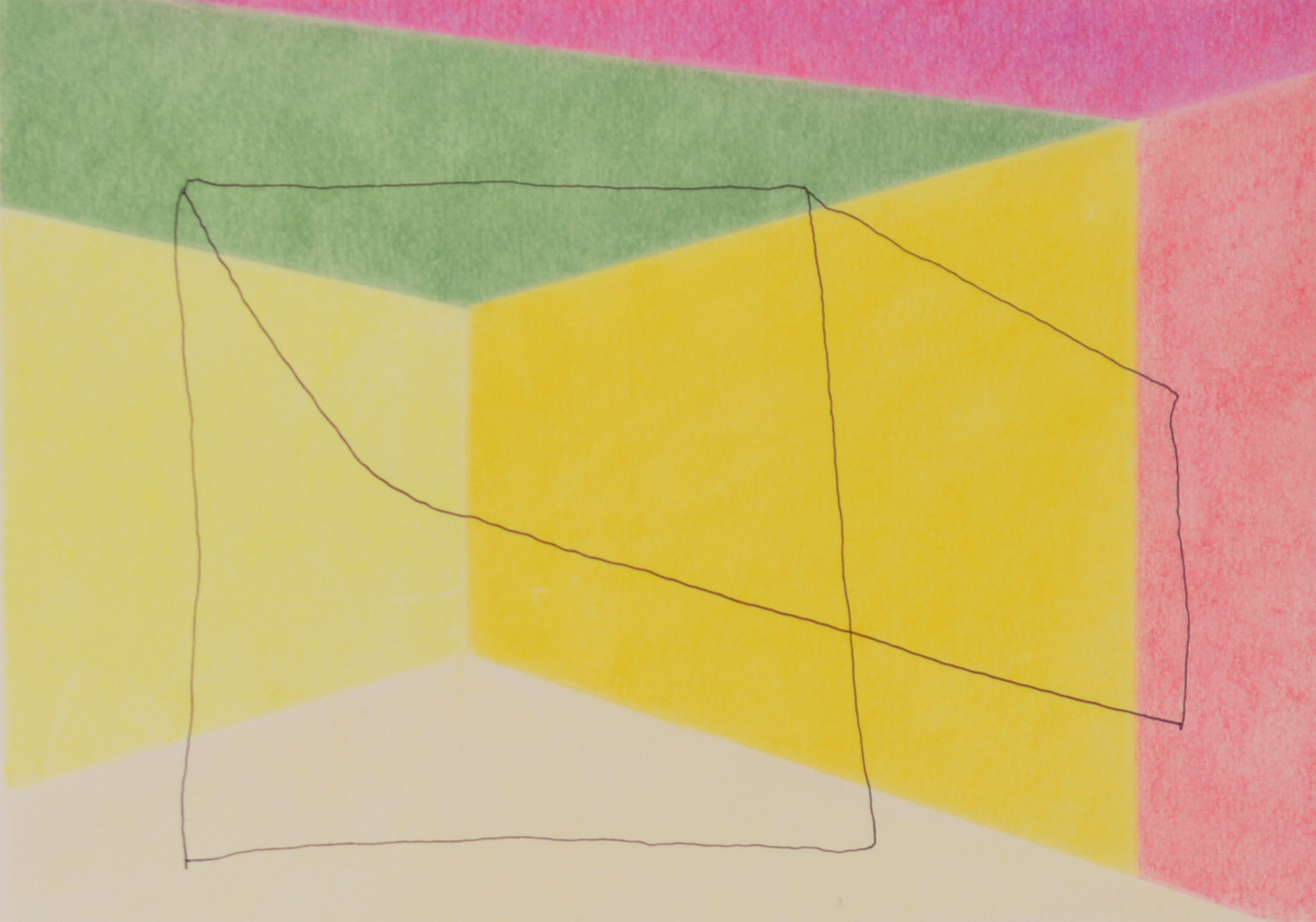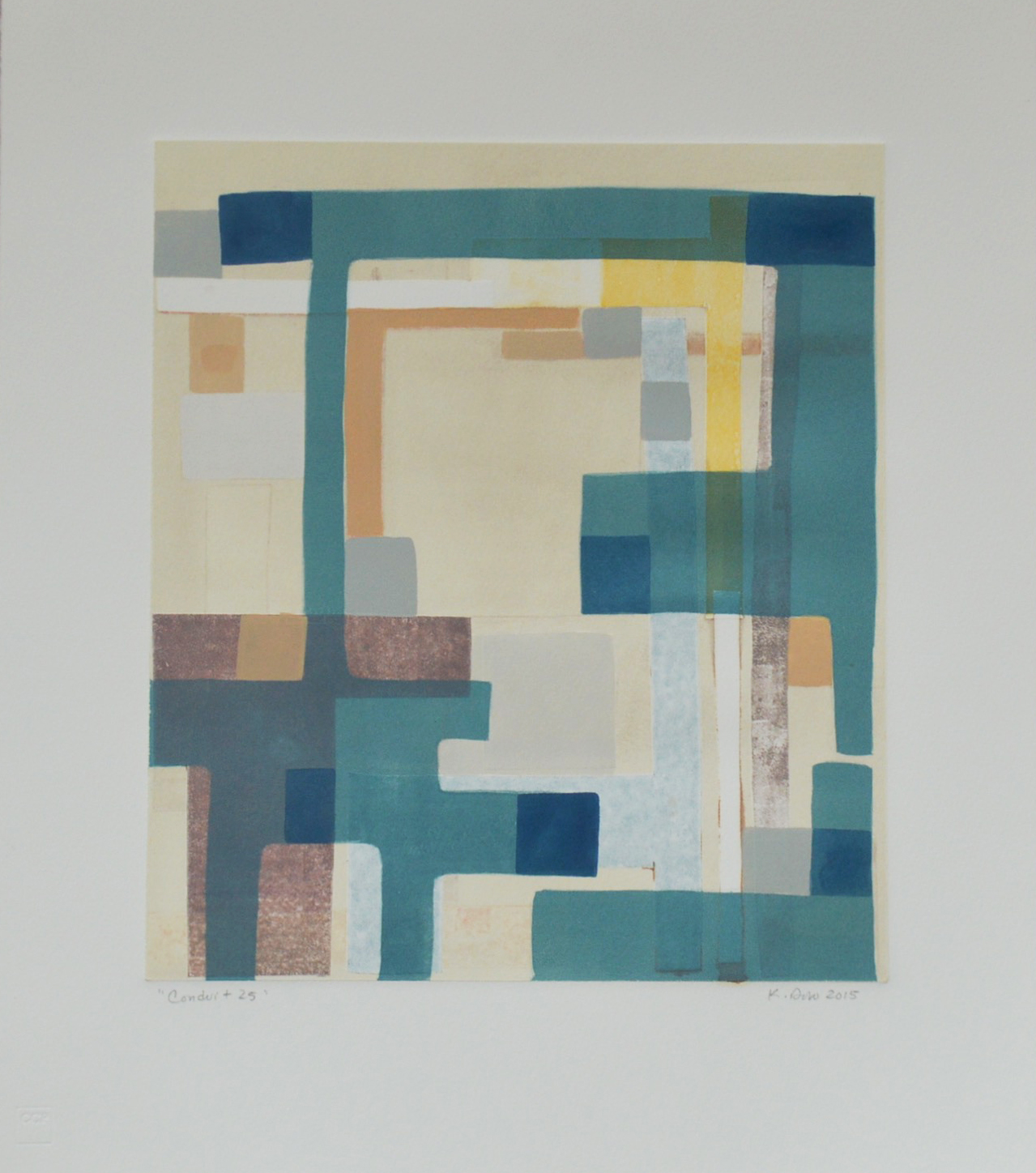 Conduit 25,
hand colored monoprint,
12" x 10.5"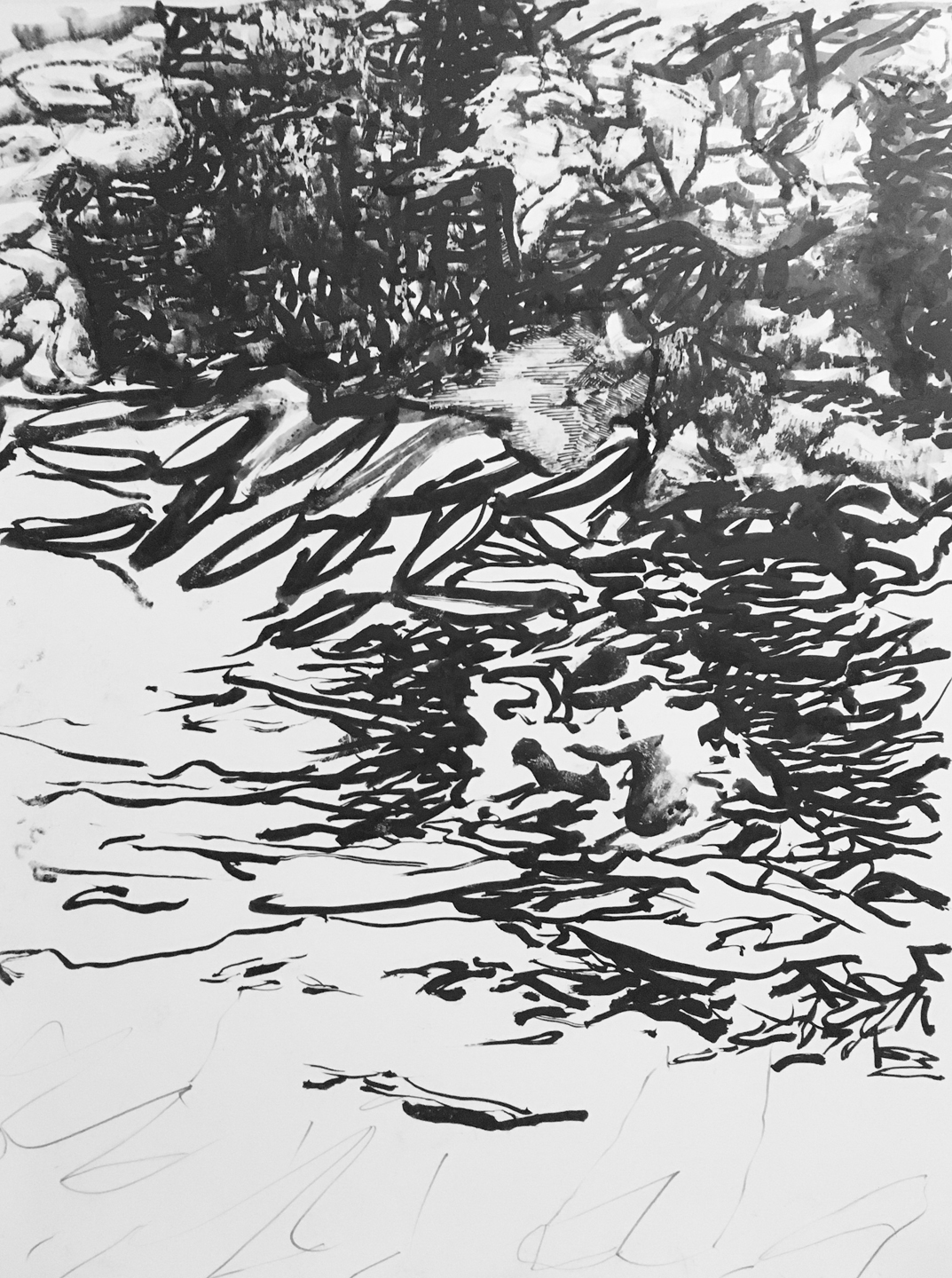 Untitled 4,
ink on paper,
14" x 11"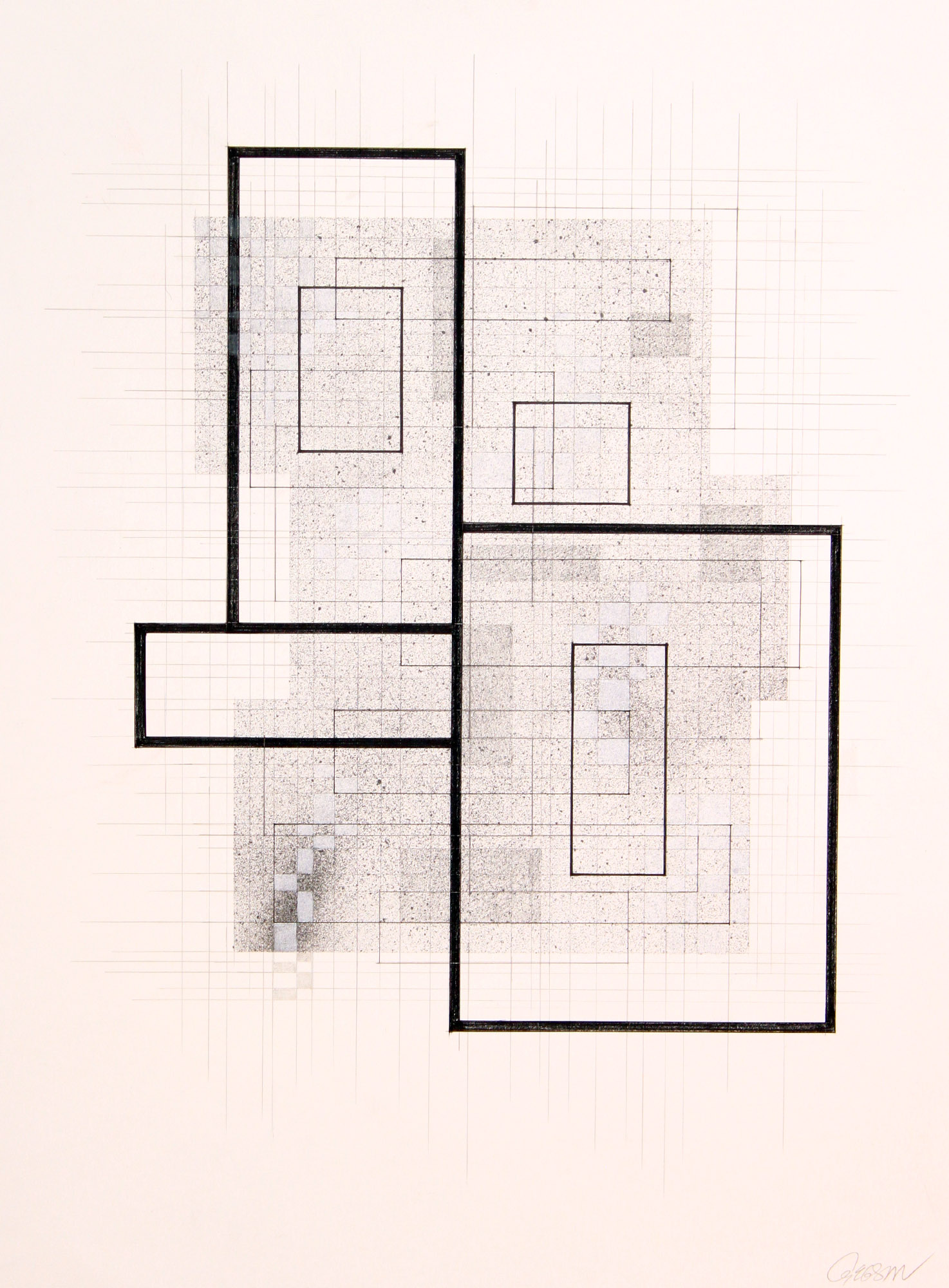 Robert Gregson,
Easement,
pencil, ink, spraypaint,
24" x 18"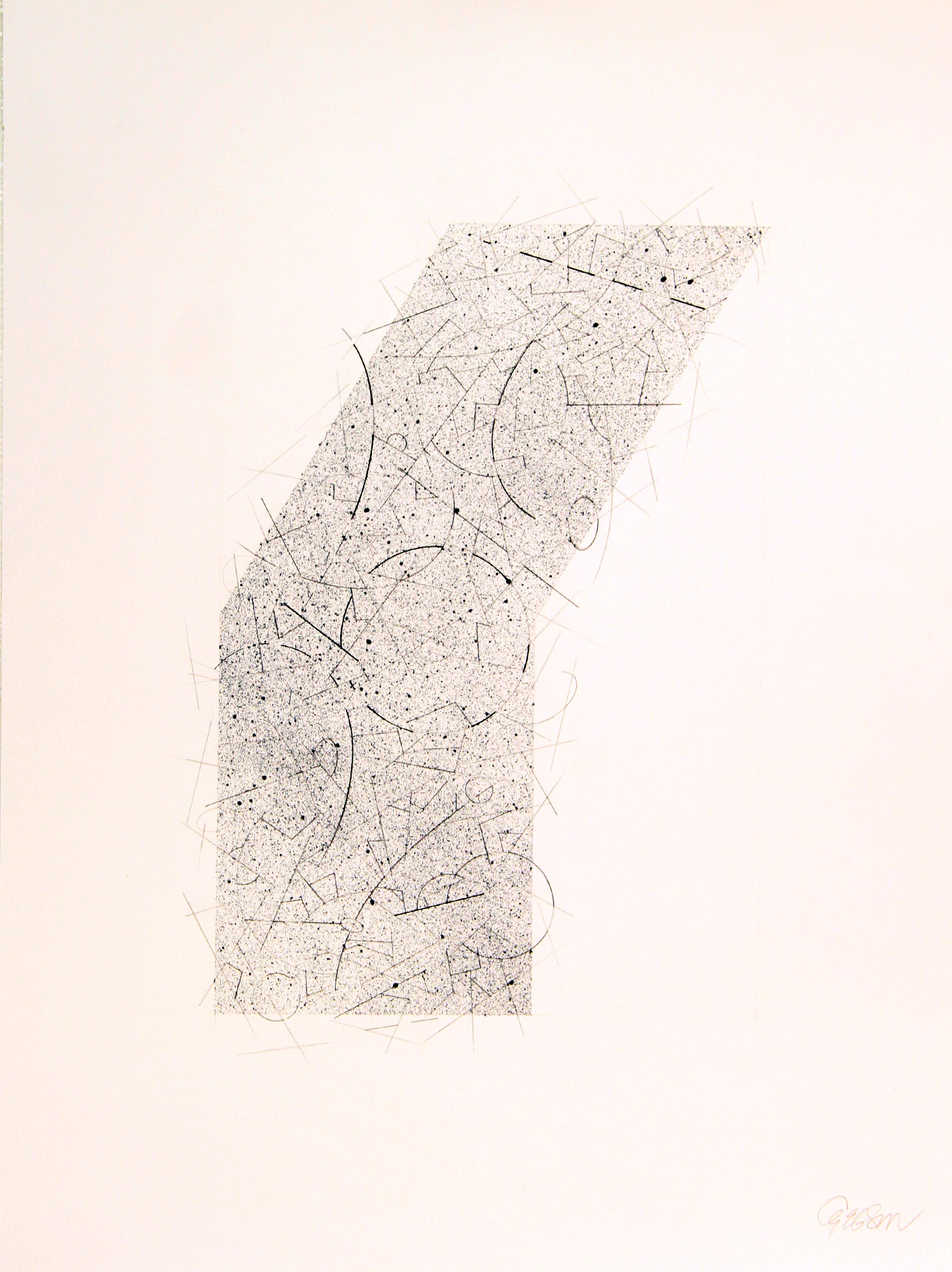 Robert Gregson,
Vapor Trail,
pencil, ink, spraypaint,
24" x 18"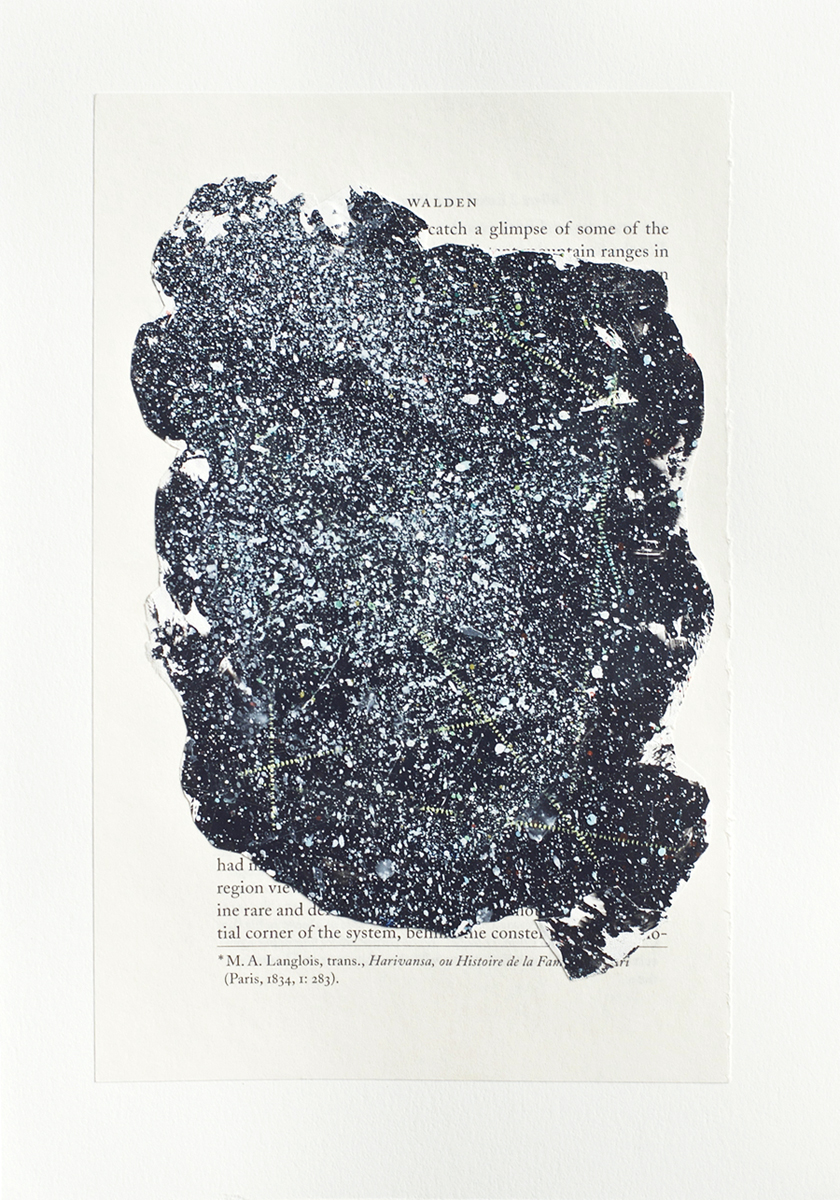 Kathryn Frund,
Recovery, A Glimpse Behind the Constellation,
2016,
synthetic polymer paint, fiber on page from Walden,
10.25" x 7.25"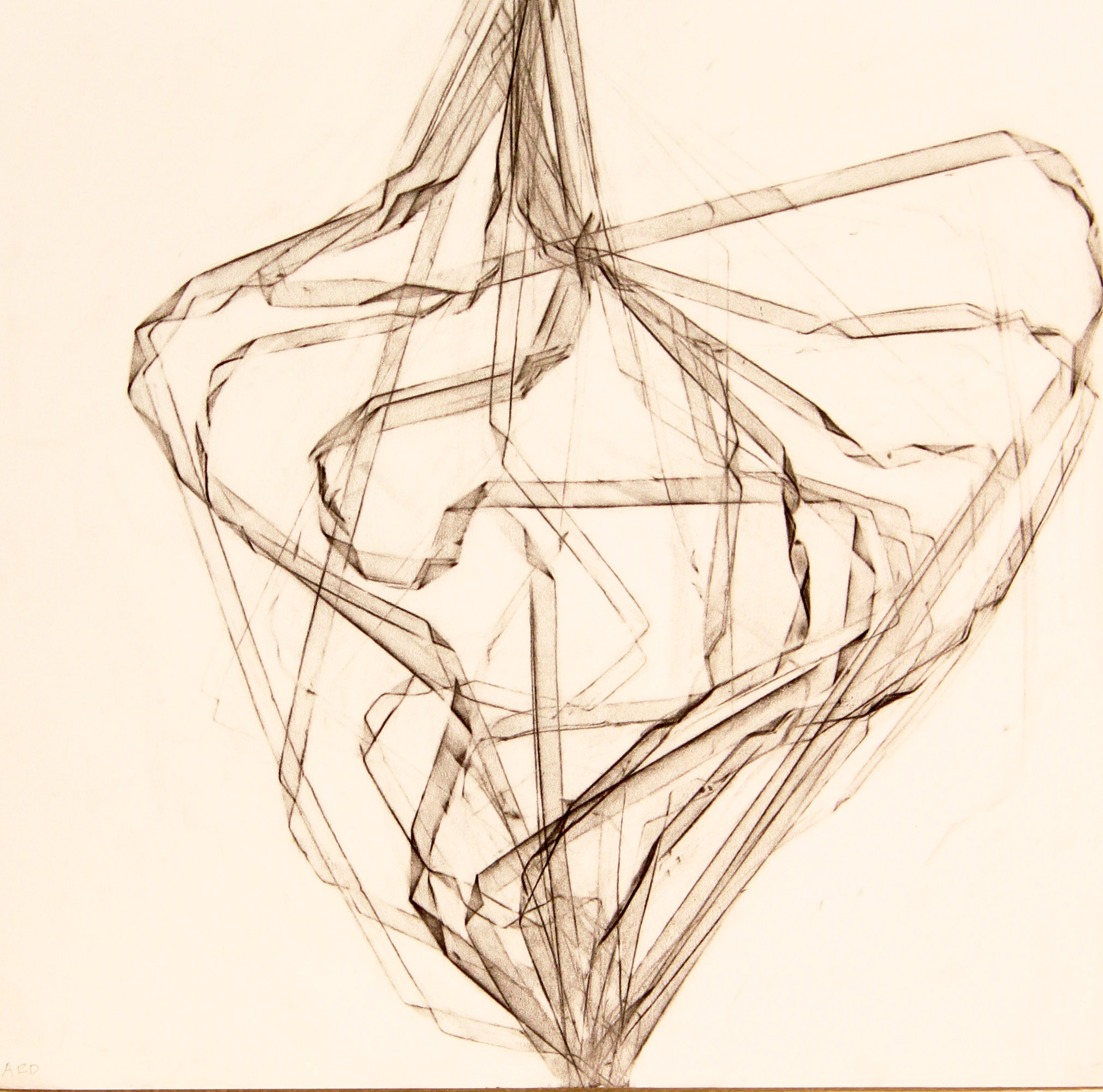 Alisa Dworsky,
Ribbon 10,
graphite on paper,
16" x 16"
Ad Infinitum #1,
Adobe Illustrator, inkjet,
11" x 8.5"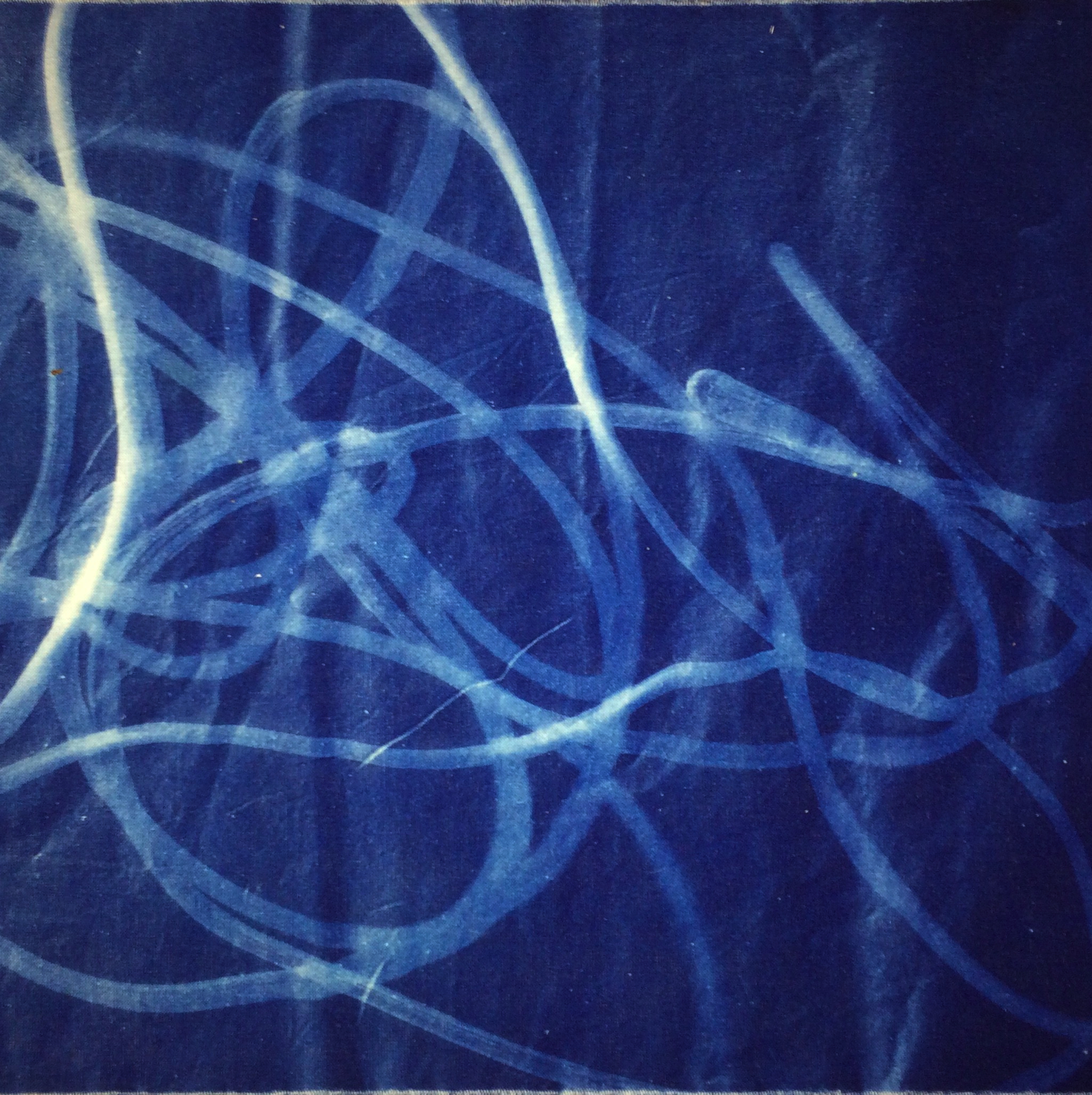 Tubes 1,
2017,
cyanotype,
12" x 12"
This collection of work investigates form and composition. Is there fluidity in the form or is it compact? Does the work expand off the boundaries of the composition or is it contained within?
Featured artists include Colin Burke, Tim Campbell, Karen Dow, Alisa Dworsky, Caitlin Foster, Kathryn Frund, Robert Gregson, Willard Lustenader and Robin Sherin.
individual vs crowd was curated by Chandler Caso, an intern with a B.S in Studio Arts with a concentration in Graphic Design from Southern Connecticut State University.
Each month we invite a member of the Artspace team to curate a collection of work.