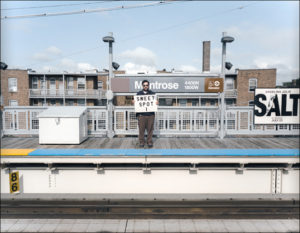 Resident X is a group show that introduces the idea of the "Artist Residency" as circumstantial form.
The six artists in the show have not applied for residencies, nor have they sought out the unconventional places where they make work. Rather they find themselves consigned to one place for an extended period of time – a hospital bed, subway train, car, airplane, cubical, non-visual world – and get to making art.
Artists will include Jonathan Gitelson, Keith Johnson, Katie Jurkiewicz, Sam Messer, Carmen Papalia and Dushko Petrovich.