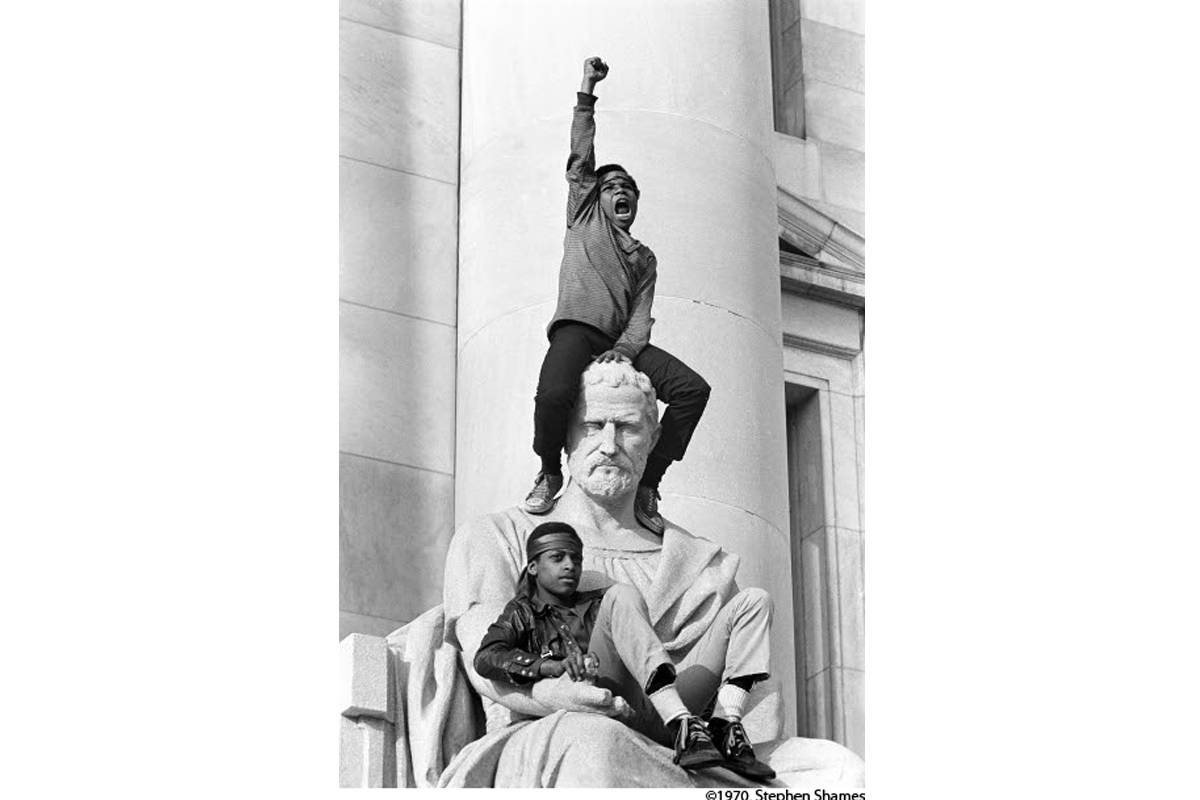 Curated by LaTanya Autry and Sarah Fritchey, with assistance from researcher Joshua Aiken
This group exhibition recognizes the 50th anniversary, local histories and lasting legacies of the trial of Black Panther Party chairman, Bobby Seale, New Haven chapter founder, Ericka Huggins, and six other party members. While Seale and Huggins were acquitted of the murder of Panther member Alex Rackley, the 1970 case shook the city and exposed deep inequities in the legal system and wider social structures. Upon reflecting on this moment, Kingman Brewster, then Yale University President, questioned, "Is it possible for a "black revolutionary to achieve a fair trial anywhere in the United States?" May Day 20/20 takes up this concern and more as it reveals critical threads across then and now. In concert with New Haven's vast archives and Yale's research facilities, community members and local-area historians will serve as invaluable resources for the artists.
Featured artists include Kwadwo Adae, Chloe Bass, Alex Callender, Melanie Crean, Kameelah Janan Rasheed, Miguel Luciano and Tschabalala Self.
This project will also serve as the backdrop for Artspace's 20th Summer Apprenticeship Program, lead by Daniel Pizarro.
Opening: May 16, 2020.