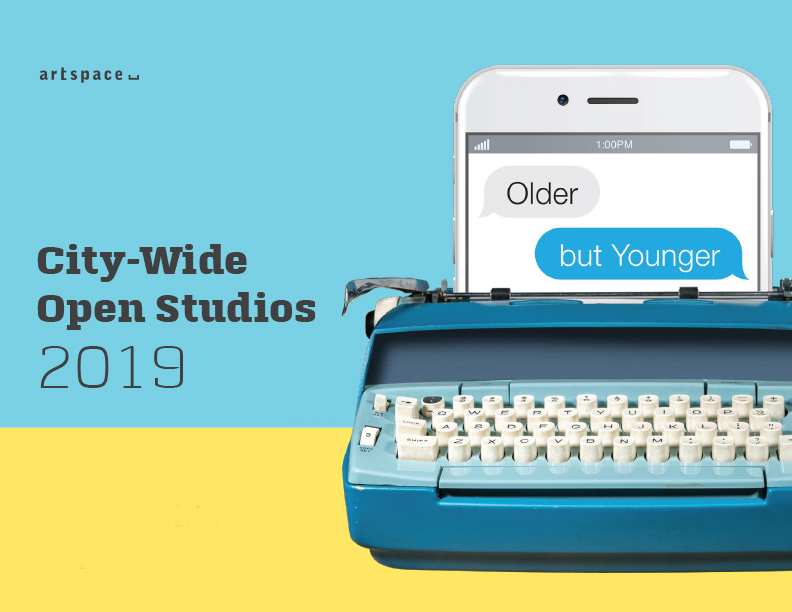 One of the largest events of its kind, Artspace's City-Wide Open Studios is in its 22nd year. In the month-long festival 400+ artists from across Connecticut open their doors to the public to exhibit their work and offer a peek into the creative process.
City-Wide Open Studios takes place over multiple weekends in October & November.
Grand Opening Reception October 4: The Magnitude of New Haven's artistic imagination comes to life! Join us as we kick off our month long arts festival at our gallery on Orange St. Find one work by every participating City-Wide Open Studios artist, arranged in a grid by weekend. Pick up your free map & guide to plan your studio visits. Free and open to all.
Westville & Private Studios Weekend October 12 & 13: Artists in the Westville section of New Haven will open their doors as will artists in their studios across Greater New Haven. Artspace organizes bike tours and routes to help visitors see the breadth of art on display. Free and open to all.
Erector Square Weekend October 19 & 20:

Erector Square

 acts as a hub of artistic activity in Fair Haven. A high concentration of artist studios—housed in a former Erector Set factory—make it an especially exciting place to be during Open Studios. Free and open to all.
Alternative Space Weekend November 2 – 3: Artists from across the state of Connecticut will take space at Yale West Campus (410 West Campus Drive, West Haven). This weekend also includes interactive commissioned projects and many site-specific installations. Free and open to all.
Each participating artist will show a work in our gallery space for the duration of the the festival.
All events are free  and open to all. To learn more visit our City-Wide Open Studios website.