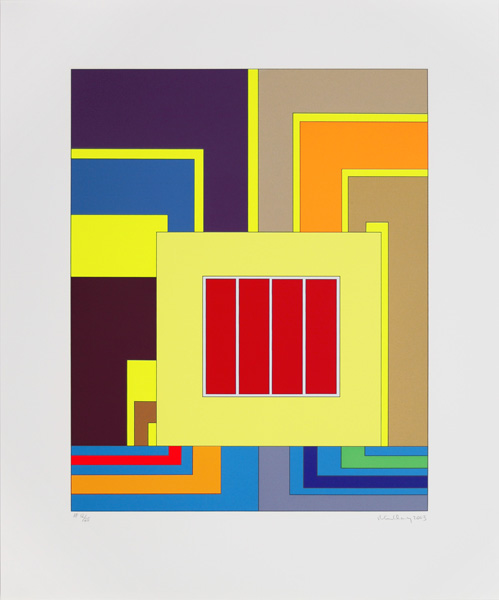 Peter Halley,
Panic Room,
2003,
Silkscreen on paper, AP #19,
34" x 28.25"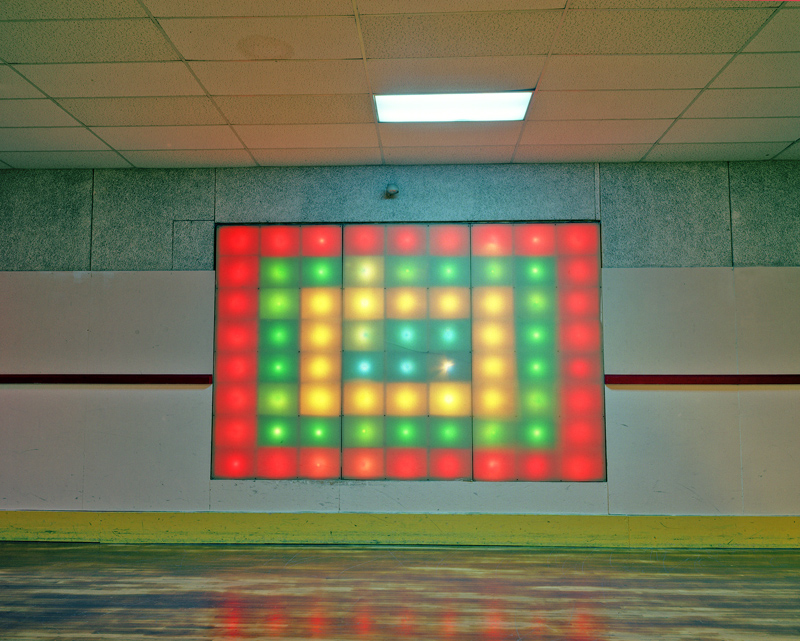 Lisa Kereszi,
Wall Lights, Skate Palace, Penna,
2002,
C-print,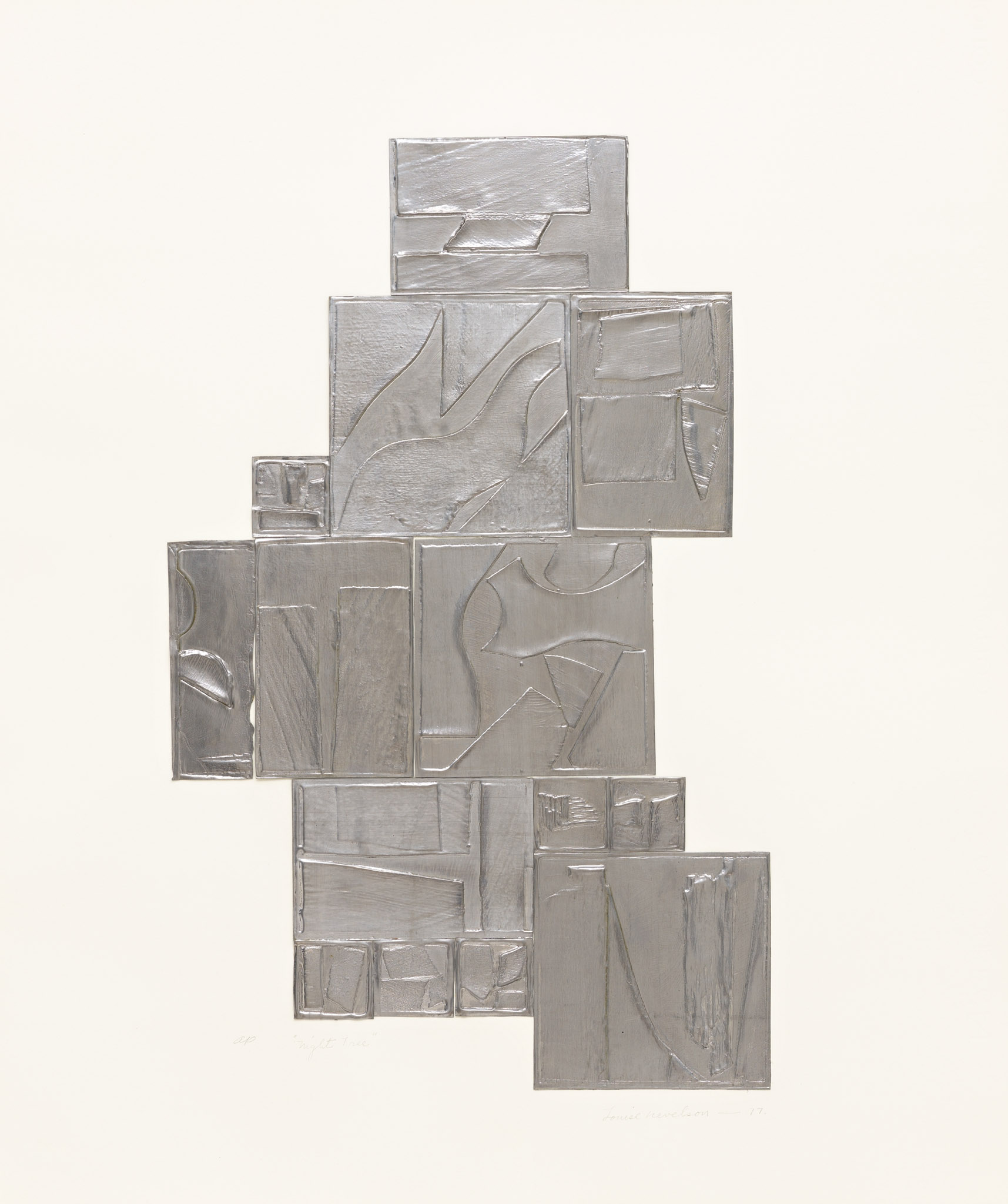 Louise Nevelson,
Night Tree, lead,
1972,
Lead Intaglio,
31" x 25.25"
courtesy of Pace Prints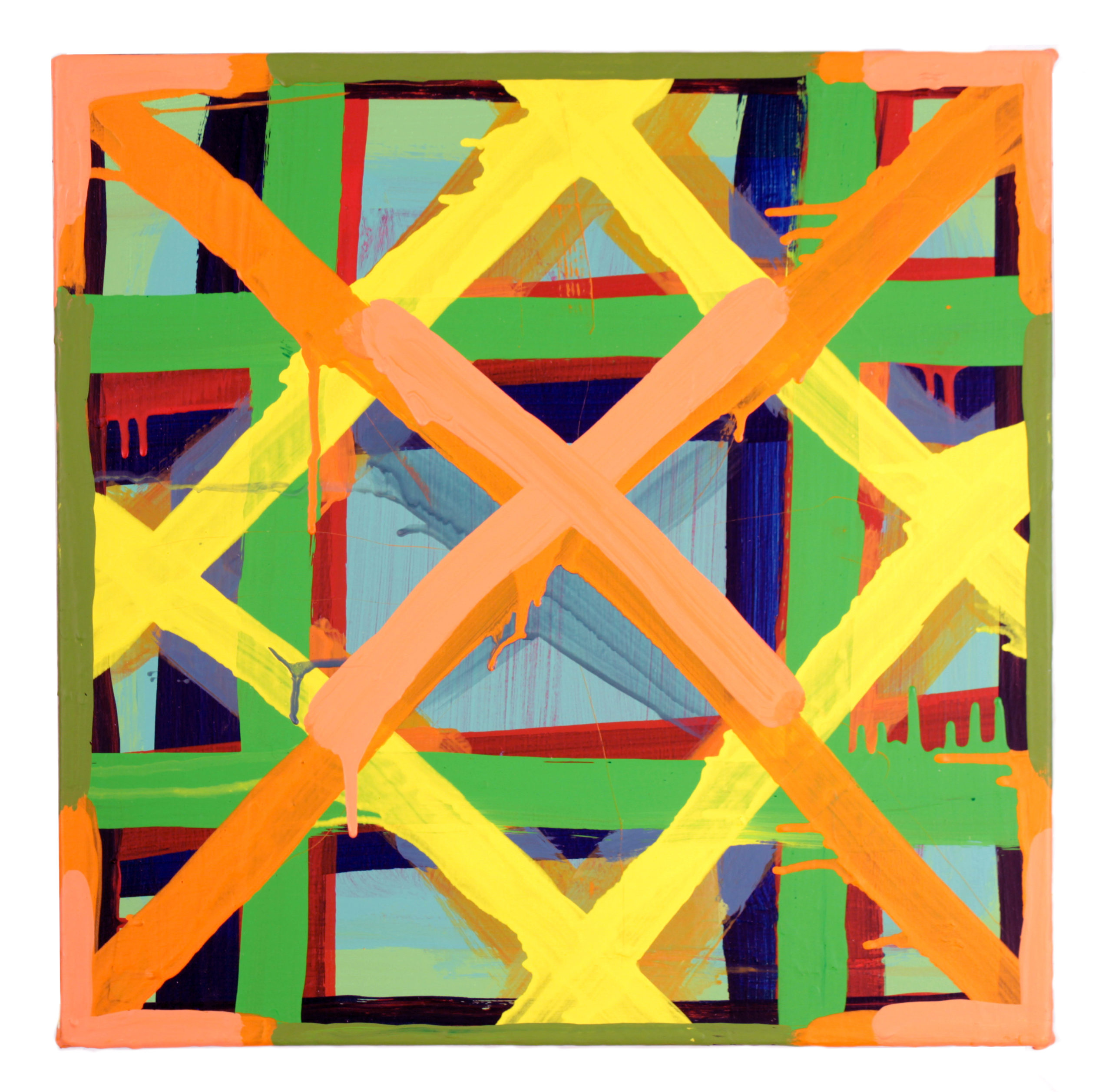 Cat Balco,
Green Grid, Pink X,
2018,
acrylic on canvas,
18" x 18"
courtesy of Rick Wester Fine Art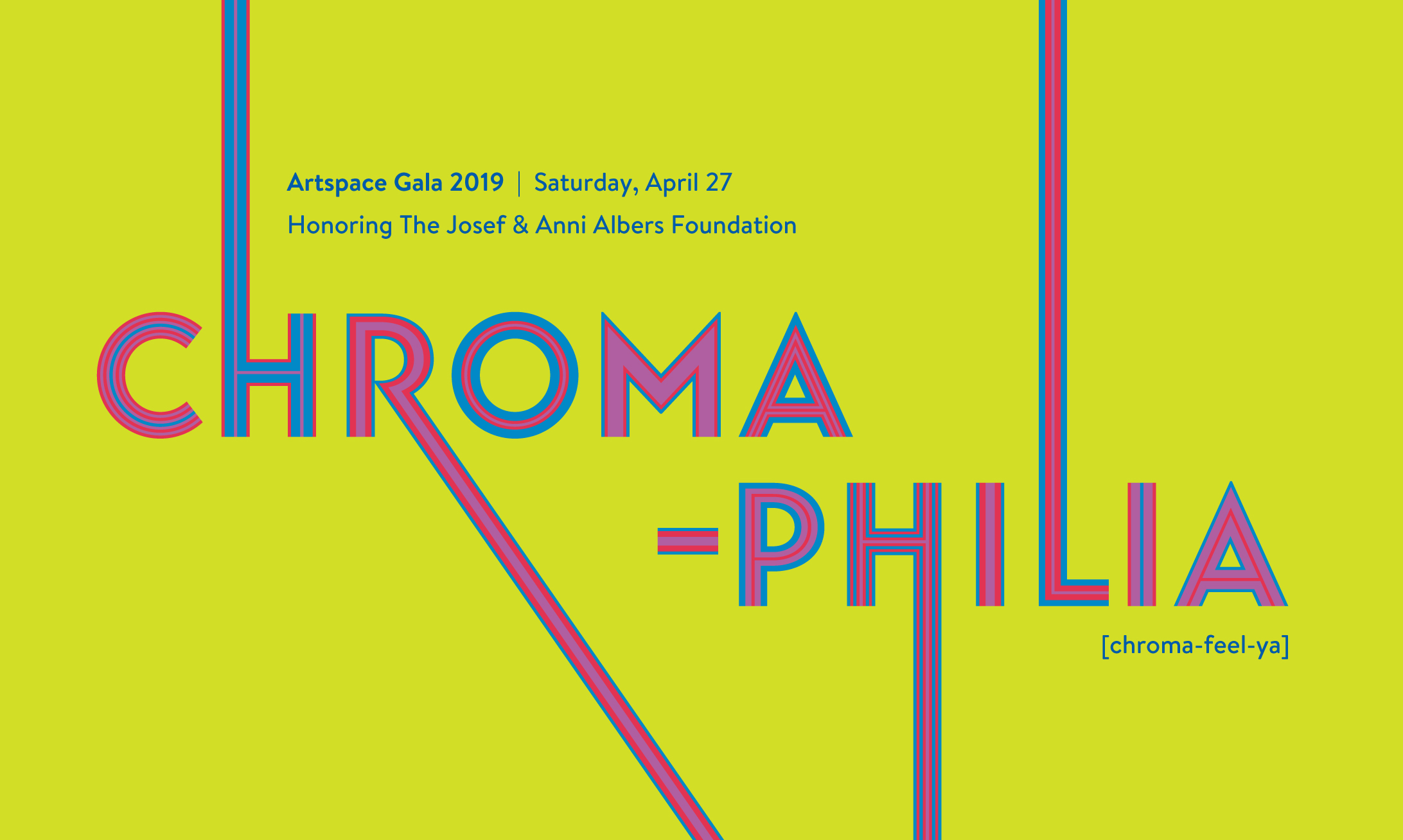 For our annual 2019 Benefit Auction, Artspace is excited to debut a color-wise, textile-centric group show of drawings, paintings, photographs, prints and sculptures by over 100 locally based and internationally renowned artists. This selection of works is inspired by the influential careers of Josef Albers (1888-1976) and Anni Albers (1899-1994), who spent the final quarter century of their life in Orange, Connecticut.  In Connecticut, Josef pioneered ground breaking experiments in color theory, which he implemented into the art, architecture and design curriculums at Yale University and taught as a guest lecturer around the country.  Anni designed fabrics for mass production, created handloom works, wrote seminal texts on weaving and design, exhibited her own work and eventually moved into printmaking.  This exhibition is the one time per year that all of the artworks in our galleries are for sale, and have qualities that make them the perfect additions to a private collection.  As 100% of the proceeds will fund the future vitality and growth of our exhibitions, programs, operations, workshops, festivals, and educational initiatives, we are grateful to anyone who puts up a bid.
The title Chromaphilia (Chroma feel-ya) pays homage to Josef's and Anni's distinguished contributions to the fields of art, architecture, design, philosophy and poetry. Broken down from ancient Greek into its roots, chroma (or color), and philia (or love), comes together to translate to love of color.  When uttered out loud, the title poetically and playfully breaks down into Chroma-feel-ya, a tongue in cheek way of the saying " I feel ya!" or "I admire/understand your point of view".  This life-affirming and familiar saying also evokes the sense of touch, to feel.  We hope that this exhibition connects visitors to the multiple pulses and hearts of our diverse and ever-changing artist communities, and leaves people with the feeling that collecting art can be for everyone.
Our Benefit Auction will be organized in three sections: The Silent Auction will feature approximately 85 unframed works on paper, selected by a professional team of collectors, artists and curators. The majority of these works range in value from $200-$2,000, and bidding will start at 20-50% of the price.  Visitors may place bids next to the works in our gallery, or fill out an absentee bid online.  Bidding will begin on April 5—no tickets required to place a bid—and end in an exciting bidding war the night of our ticketed Gala on Saturday, April 27. The Paddle 8 Auction will feature approximately 12 works that range from $1,000-$5,000 and appeal to viewers who appreciate artwork that takes risk, embraces experimentation, is conceptually driven, and/or social-justice oriented.  Visitors to the exhibition may place bids next to the works in our gallery, or place bid on Paddle 8's website.  Bidding will begin on April 18 and end on May 1 at 5 pm.  The Live Auction will feature approximately 9 framed artworks and 3 unique art and culture experiences that range from $2,000-$15,000 and will be auctioned off in front of a live audience the night of our Gala on Saturday, April 27, by celebrated auctioneer Guy Bennett.  Visitors raise their paddle in a seated auction at the Gala or fill out an absentee bid form in advance—an Artspace representative will bid as your proxy.  Browse our gala website from April 5-27 for a full auction preview.
All of the works will illuminate one of five themes related to Josef and Anni Albers.  In addition to the aforementioned concepts of Color and Textile, these include: Play of Squares, an homage to Josef's signature series, which the artist began at the age of 62, and involved hundreds of variations on the composition of three or four squares set inside one another to explore how colors interact, influence one another, and alter characteristics; Passports to Perception, a commemoration of the Alberses and fellow Bauhauslers in exile, who were invited to occupy teaching positions at major universities in America to bring forth a cultural and intellectual renaissance; and Minimal Means through Maximal Effect, an aphorism coined by Albers to describe his aim to find coherence through simplicity by using limited means.
We hope that each work finds a home and that many visitors will join us for the Gala.  The party will feature an interactive photo booth, conceptualized by Connecticut-based artists Megan Craig and Fritz Horstman, and the dress code is color-and-textile wild!!  This year, we are delighted to celebrate the outstanding work of our honoree, The Albers Foundation, who since their founding in Bethany, Connecticut in 1971 have generously supported Artspace, other local non-profits, and many local, national and international artists.  Barcelona Restaurant will cater a mid-century modern inspired cuisine. We are grateful to the organizing efforts and creativity of our Gala Committee, including: Carol Warner, Beka Sturges, Zoe Goetzmann, Michael Nock and Deborah Lehman Di Capua, as well as to the numerous artists, individuals and community partners who make the work we do possible.
Space is limited, and tickets are available on a first come first serve basis.  Please reserve yours today.