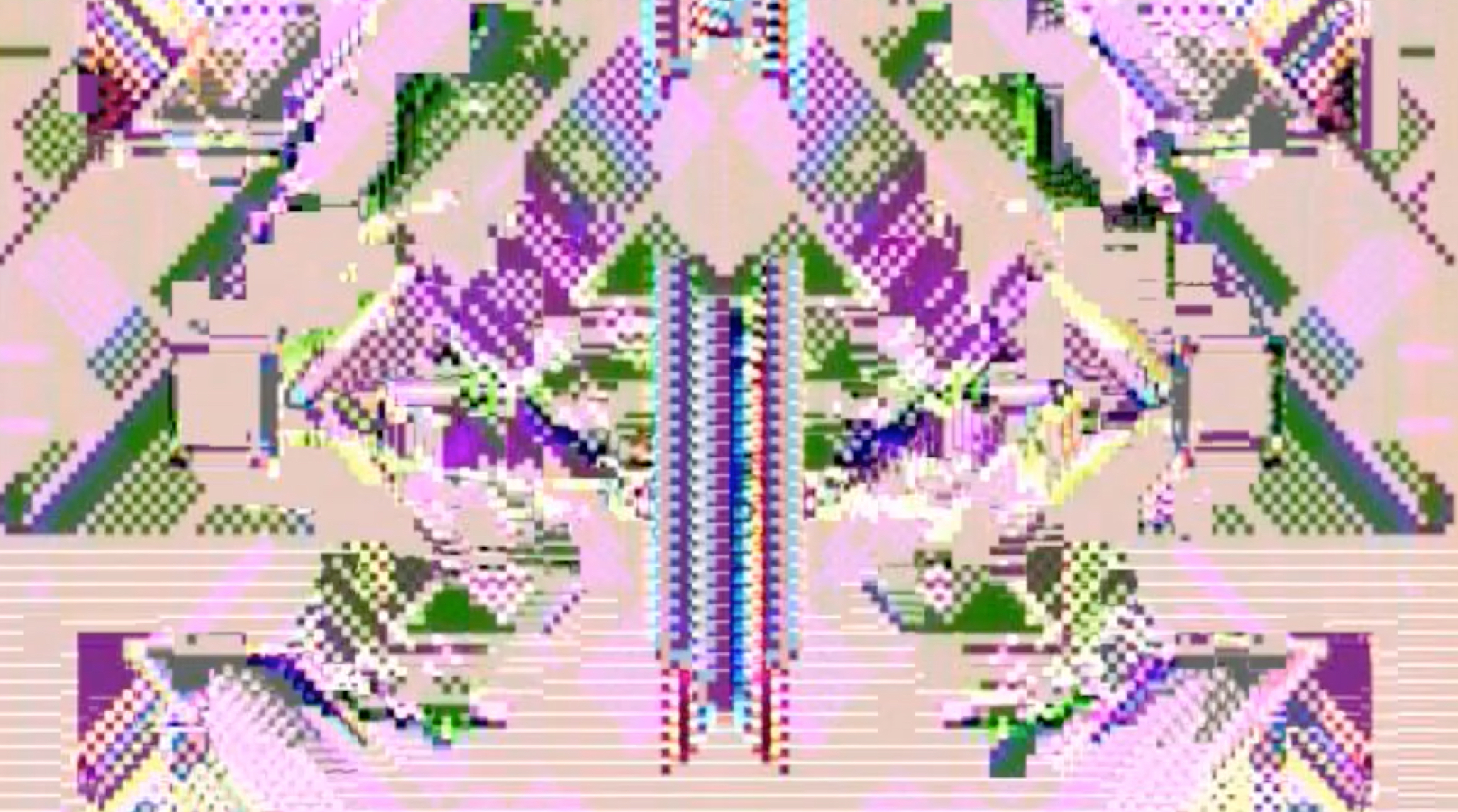 "Machines have character and soul." —Binwanka, August 2019
For his solo show in the Project Room, Binwanka will debut a 4-channel installation that explores the activities of data-breaking, data-blending and data-bending as the essential ingredients of his creative process.  This work is a continuation of the artists' quest to find methods by which humans can collaborate with machines, allowing them to create sound and visual masterpieces autonomously. Aligned with the philosophy of the Arte Povera movement, Binwanka works from materials that are free and readily at hand, scouring the internet for open-source software and videos that become his source material. For this new body of work he uses emulsion, video synthesis, data bending and an open-source cross-platform software modular music synthesizer, VCV Rack and the Krell Patch, to aid computers in the self-generation of their own content.  This project builds upon Masahiro Mori's concept that machines have a Buddha-like nature and R. John Williams' ideas of the eastern influence on technology.  Pushing these ideas one step further, Binwanka posits that all machines have Buddha-like characteristics in that they go with the flow, unyielding even when they encounter an obstacle.
---
About
Binwanka was Artspace's 2018-2019 Artist-in-Residence and this solo project completes his time in New Haven.  He is a self-described "generalist", autodidact and non-linear thinker who experiments with art, design and technology. He has exhibited work internationally, nationally and virtually including at the Musée du Louvre, Times Square NYC, and the Museum of Computer Art. He is a member of the American Society of Composers, Authors and Publishers, and started the record label S.N.O (Shado Ninrei Ongaku / Shado Ninray) to focus on sound, art, experimentation, creativity and a love for vinyl.  He hosts a radio show on WPKN 89.5, which blends range of genres, including: synthesizers, ambient, new age, experimental, noise, psychedelic, drone, progressive, metal, world music, synth pop, obscure, sound art, old school rap, electro, turntablism, free jazz, vaporwave, retro wave, city pop and synth wave. He received his M.F.A. from the New School with a concentration in Design and Technology (2011), and his B.F.A. from the University of Connecticut and Southern Connecticut State University with a concentration in Graphic Design (2008).