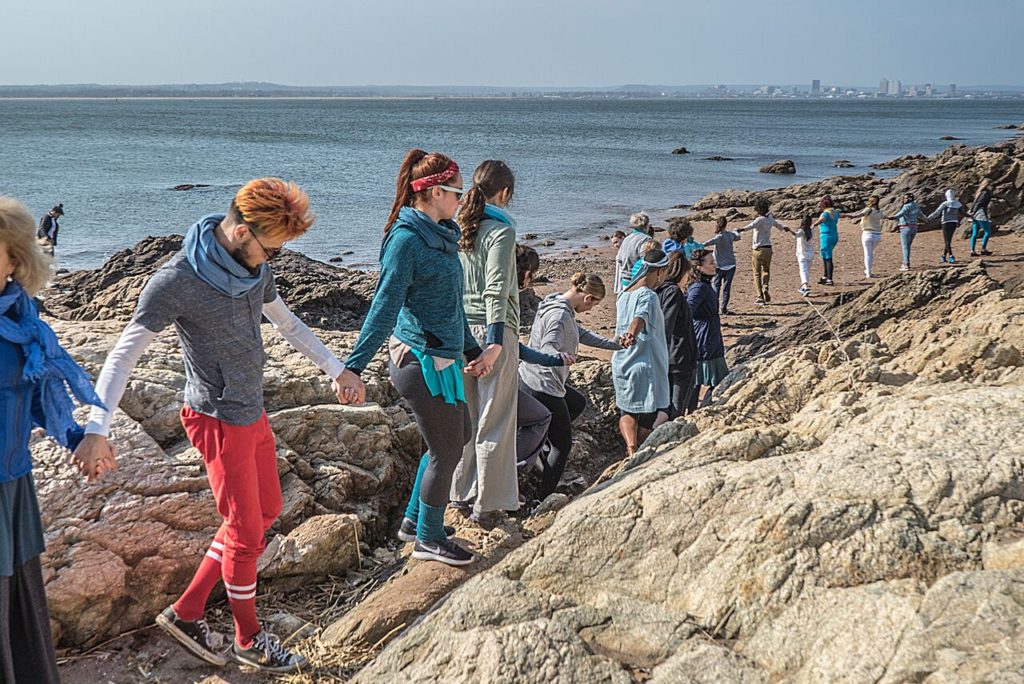 This is one of our 2018 City-Wide Open Studios Commissions.
By: Kellie Ann Lynch in collaboration with the performers
Elm City Dance Collective and friends from the community will embrace this years City Wide Open Studios' theme, "Wellbeing" through visually evocative movement that reflects the performers' humanity and pays homage to the site they will be performing at, Yale University's West Campus. The performers will embody the essence of wellbeing through movement that engages the space and physically expresses metaphor inspired by contemplative practices and ritualistic ways of being in community. Seen from the outside, performed inside within the glass walkway connecting the Yale School of Nursing to Building #410. Photo by Daniel Eugene Photography.
---
Performance Times
Friday, October 26
4:45pm: Through the Echoes (Performance)
Saturday, October 27
1pm: Through the Echoes (Performance)
3pm: Through the Echoes (Performance)
Sunday, October 28
12:45pm: Through the Echoes (Performance)
3pm:Through the Echoes (Performance)