Afternoon Session: 3:00-4:20pm
Evening Session: 6:30-7:50pm (with open microscope time in between the first and second session for registered participants only)
Learn to love microscopic ocean plankton through drawing. This workshop is designed for artists and would-be artists of all levels who want to become more familiar with microscopic ocean life. The emphasis is on quick gesture drawings, capturing the general characteristics of a wide variety of plankton in a progressive series that leads us to more closely observing details and intuitively developing our awareness of these fascinating and varied marine lifeforms. Leave the precise scientific illustration for another time; this workshop is for loose, playful drawings that invite us to feel the plankton with our eyes. 
No prior drawing experience required; experienced artists welcome. Participants are encouraged to bring their own non-liquid, dust-free drawing materials, and their own favorite sketch paper.
This workshop will be lead by artist Cynthia Beth Rubin artist-in-residence in the Menden-Deuer lab at the Graduate School of Oceanography at the University of Rhode Island. Rubin's exhibition "Do Planktons Have Feelings" opens at Artspace on December 14, 2019. 
Cost: This event is free, but registration is required.
Register for Afternoon Session  |   Register for Evening Session
Co-sponsored by: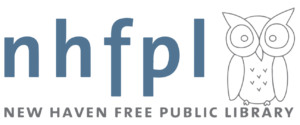 ---
About the Artist
Cynthia Beth Rubin creates plankton-based art in partnership with the Menden-Deuer lab at the Graduate School of Oceanography, at the University of Rhode Island. The oceanographers provide samples and scientific information, as well as valuable critiques. Together they explore the question: how do we bring empathy and curiosity to the unseen, or rarely seen, life of the Ocean? Our lives as humans are dependent on and bound to the invisible microscopic life of the ocean; without plankton contributions to the ecosystem, humans cannot exist, and yet we rarely, if ever think of plankton. These artworks invite us to think of the plankton.
---
About Ives Squared
Ives Squared, the New Haven Free Public Library's award-winning innovation space, includes a makerspace, a collaborative working space and a café – all designed for technological exploration, networking and interactive learning. Ives Squared is made possible with support from CTNext, the Elm City Innovation Collaborative, the City of New Haven, and many generous donors.
---
About the New Haven Free Public Library
The New Haven Free Public Library welcomes more than 850,000 visitors annually through our front doors and digital portals, realizing its mission of fostering lifelong learning, inspiring curiosity, and building community through shared access to resources, experiences, and opportunities for all. The library system includes the Ives Memorial Library on the historic New Haven Green, 24/7 online services, the Readmobile bringing books to early childhood learning centers, and four neighborhood libraries: Fair Haven, Mitchell, Stetson and Wilson. Now and tomorrow, the New Haven Free Public Library will transform lives and contribute to creating a strong, resilient, and informed community where everyone can thrive.
The New Haven Free Public Library is a 2019 winner of the National Medal for Museum and Library Service awarded by the Institute of Museum and Library Services. The National Medal is the nation's highest honor given to museums and libraries for distinctive service to their communities. For more information, visit nhfpl.org.