The official start of the month-long Festival features an exhibition with one work by every artist participating in City-Wide Open Studios. Join the flow of talented artists from across the city and state to mingle, greet friends, and see new work. Start making plans for which studios to visit!
Libations for the night provided by New Haven's own Rhythm Brewing.
Featured Events:
---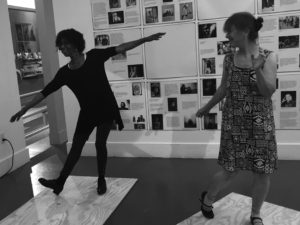 Generations of Rhythm
6:15-7pm Corner of Orange and Crown
Take in a one-night only tap dance performance conceived for the opening night of City-Wide Open Studios. Choreographed by Alexis Robbins and set to live music, the performance brings together three generations of artists who will perform duets and variations on the Shim- Sham Shimmy and the B.S. Chorus. The dance will feature a blend of traditional steps and movements invented during group rehearsals that pull from each dancer's life experiences and memories. Following the performance, audience members are invited to tap on small wooden boards. This is one of Older but Younger Special Commissions, learn more.
Performers: Kate Cavenagh, Hanan Hameen, Juliana McBroom, Victorya McEvoy, Rolanda Mitchell, and Alexis Robbins Musicians: Mike Carabello and Kirk Woodard
---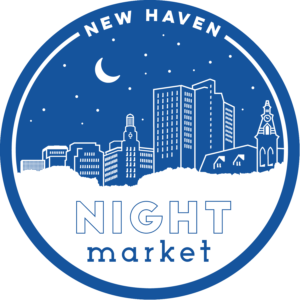 New Haven Night Market
6pm-11pm Orange Street, between Center and George
Step outside Artspace to explore Downtown NHV's Night Market, a lively assembly of booths featuring local makers, plus savory and sweet food vendors. Make sure to drop by our CWOS PopUp Paper Shop at 49 Orange Street, featuring a curated group of artists who trade in 'zines, paper goods, and related merch.
Organized by:

---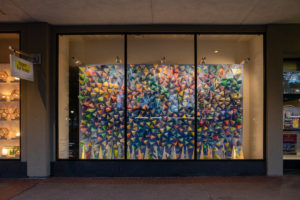 Windowed Worlds
Around Ninth Square
After dark is the best time to view Windowed Worlds! This project transforms empty downtown storefronts into mini worlds of wonder through collaborations between property owners, artists, and community organizations. Learn more.
---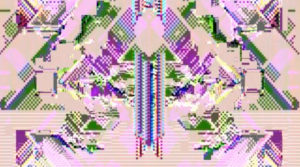 Binwanka: Breaking, Bending, Blending
Exhibition Opening
For his solo show in the Project Room, Binwanka will debut a 4-channel installation that explores the activities of data-breaking, -blending and -bending as the essential ingredients of his creative process. This work is a continuation of the artist's quest to find methods by which humans can collaborate with machines, allowing them to create sounds and visual masterpieces autonomously.