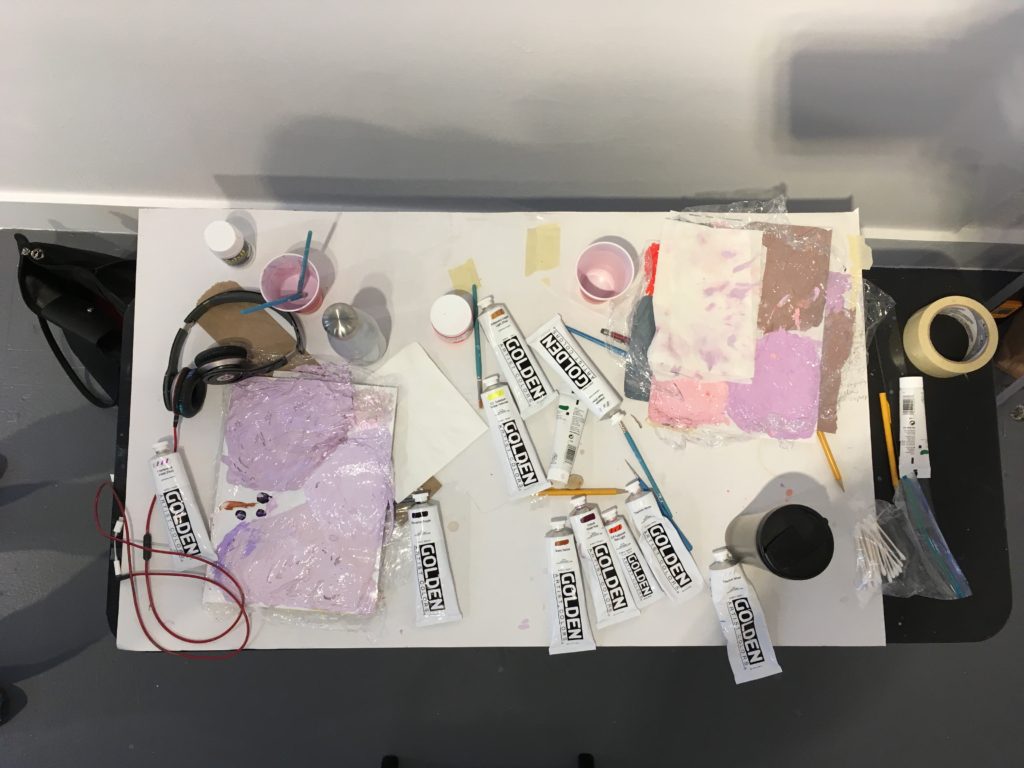 Moderated by Megan Craig. In conversation with Cat Balco, Rachel Hellerich, Noé Jimenez, Deborah Dancy and Jeff Ostergren.
This panel examines the role and power of color in works of four artists represented in Artspace's Flatfile Collection.  Artist, educator and color theory scholar Megan Craig will lead the conversation, tracing how color and its material specificity track ever-changing cultural, political, and psycho-social forces.
"In the history of art, color has long been described as the flamboyant and inessential servant to line. From Plato onward, bright or saturated pigments were associated with the irrational, the sensuous, and the deceptive, setting Western culture on a path to self-determination and identity in opposition to color. Ignoring the fact that Greek sculptures were originally painted, historians and critics celebrated Greek culture as the hallmark of restraint and reason, all of it embodied in proportionate, pristine, white figures. In more recent history, modernists championed white or grey surfaces and structures as spiritually superior, culminating in the blank-box aesthetic of the modern art gallery. Characterized as ornamental, secondary, frivolous, beautiful, distracting, feminine, childish, savage, or a mark of the insane, color has been alternately condemned and praised for its unpredictable powers. In addition to being feared and marked as exotic, color has also been fetishized and revered for its non-verbal signification and its seemingly mystical ability to incite emotion. Artists have long known that color expresses what cannot be said in any other form. What does color do, and how?"
– Megan Craig, March 2018
---
Megan Craig
is a visual artist and philosopher. She is Associate Professor of Philosophy at Stony Brook University, where she directed the MA Program in Philosophy and Art for the last eight years. She has taught a recurring graduate seminar entitled "Phenomenology and Color" at Stony Brook since 2006. Her philosophical research relates to color, embodiment, sensibility, autism, and synesthesia. She is the author of Levinas and James: Toward a Pragmatic Phenomenology (Indiana University Press, 2009). Her paintings and performance work have been exhibited nationally and internationally, and her new solo show Shields will be on view at Real Art Ways in Hartford, CT from
April 19th through June 10th
.
---