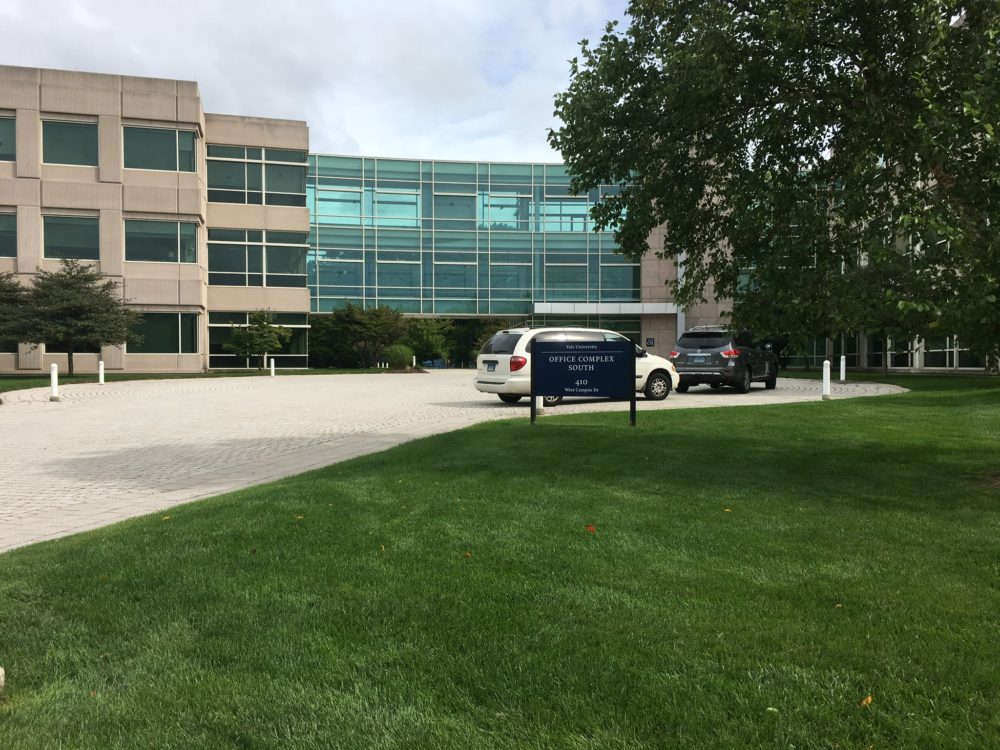 Slide 1. Entrance (with side of the Yale Nursing School on the left),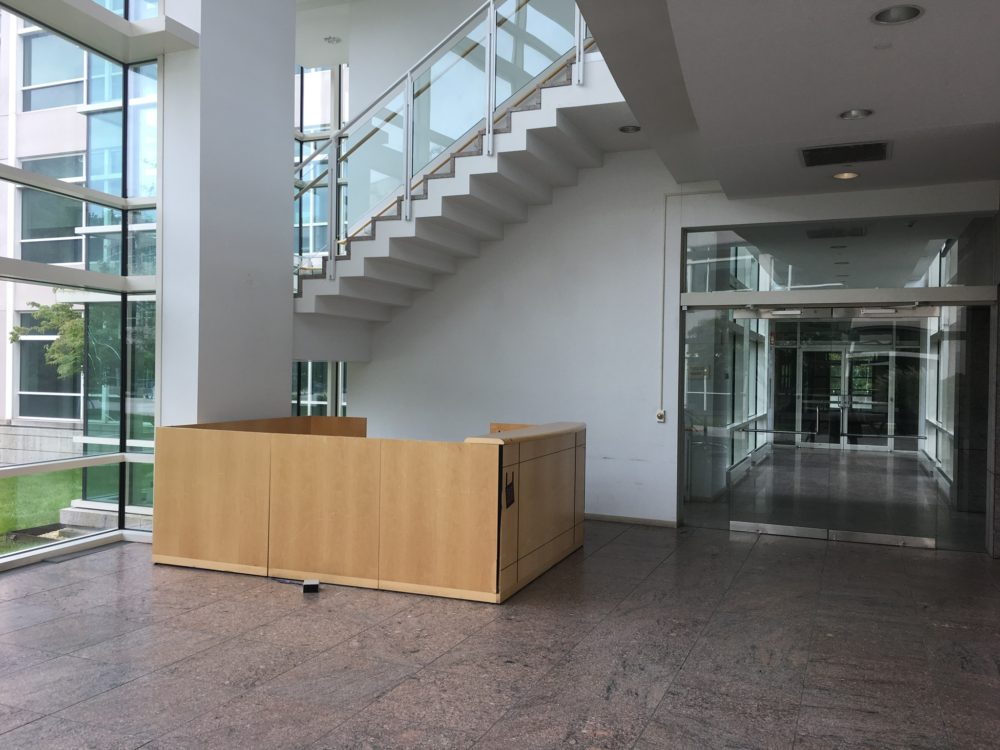 Slide 2: Entrance Lobby. Elevator through the glass doors.,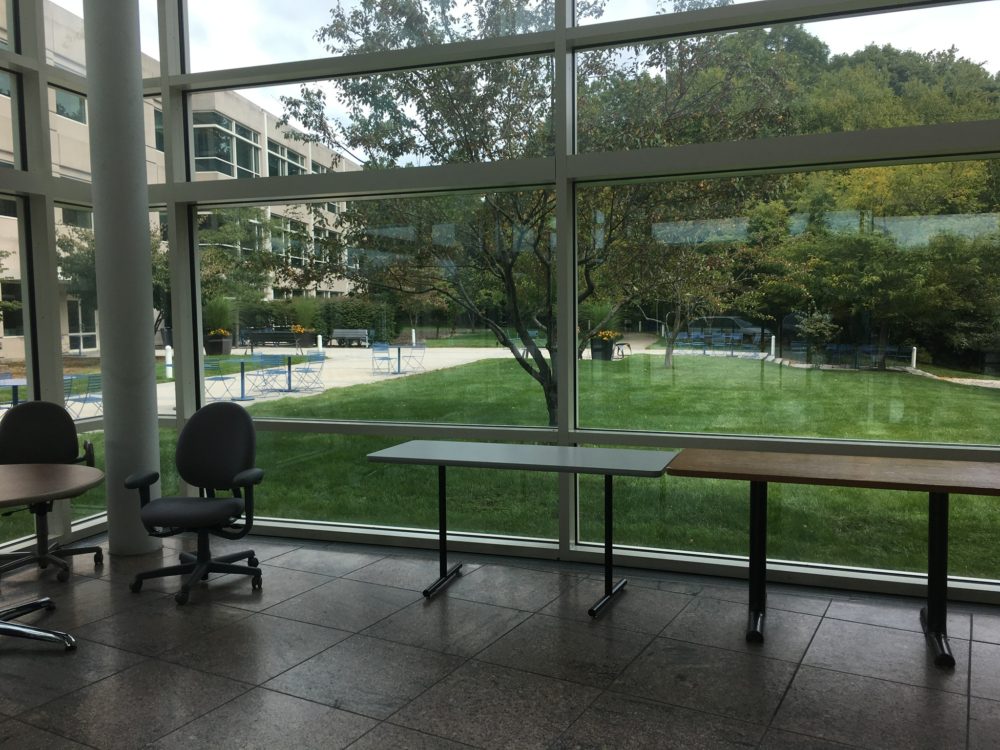 Slide 3. Entrance Lobby with view to exterior landscaping.,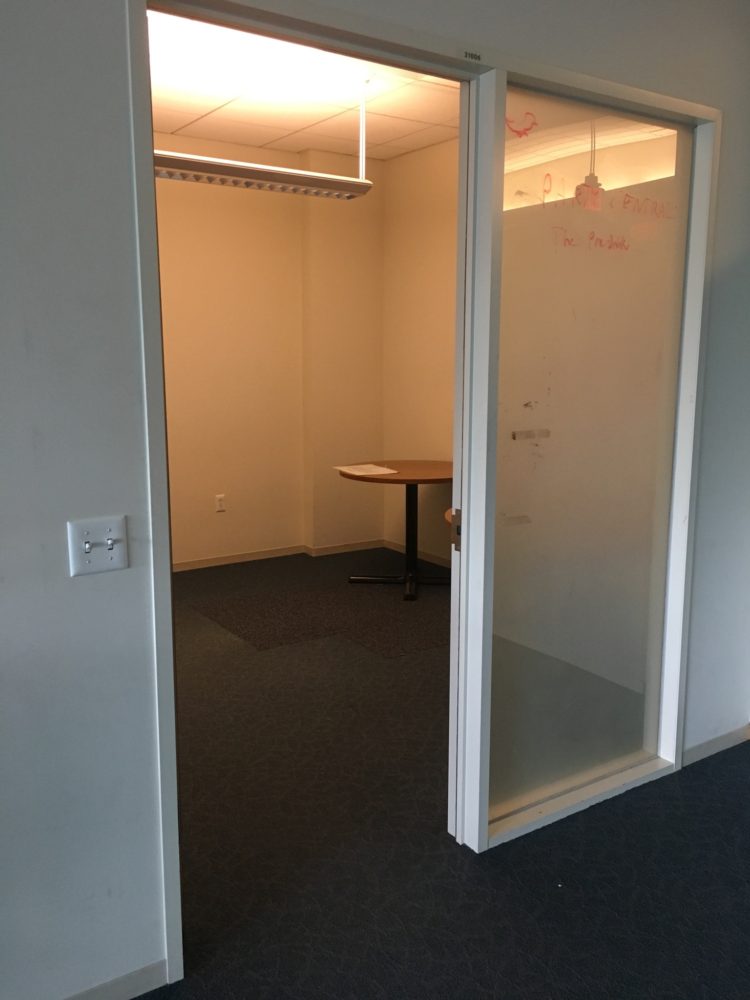 Slide 4. A typical office.,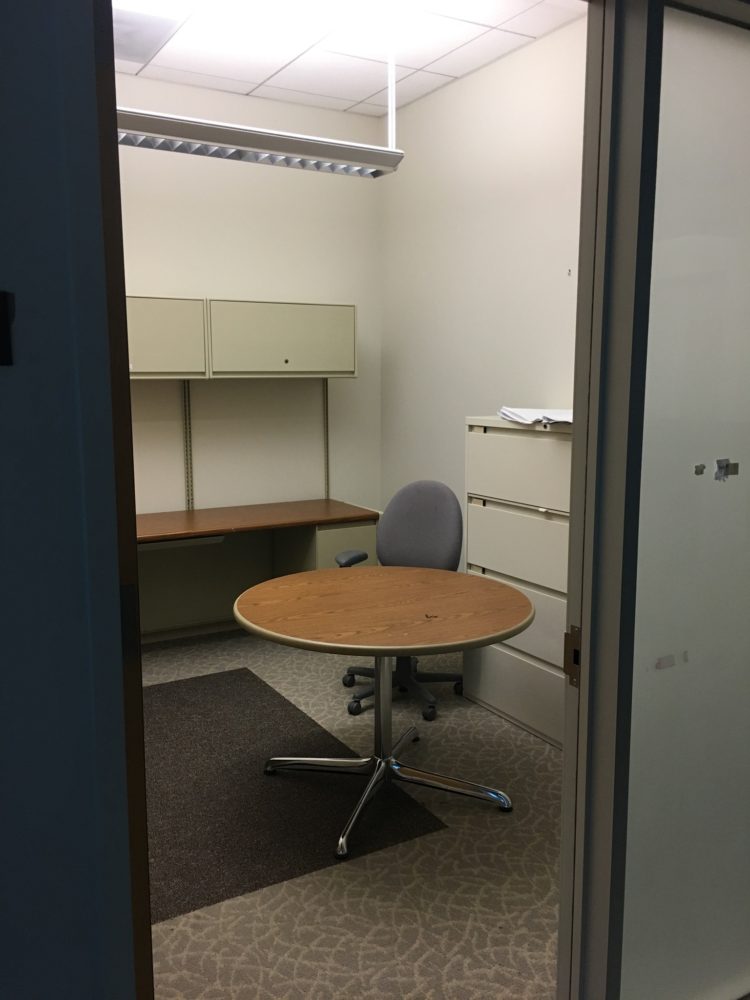 Slide 5. A typical office--most have some furniture.,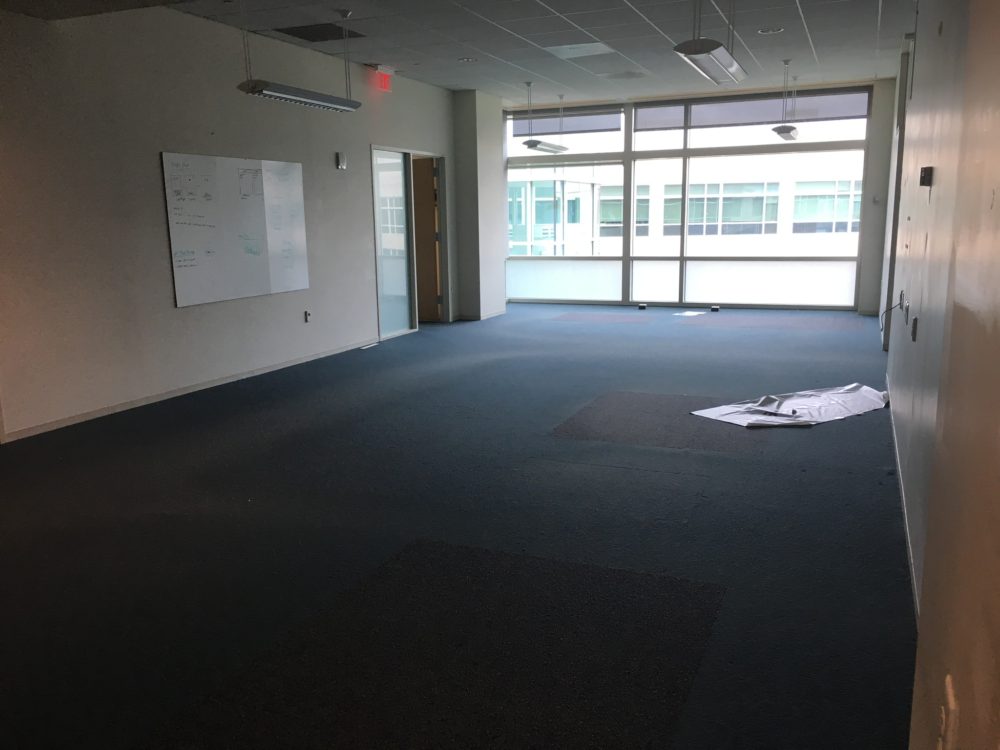 Slide 6. There are many open areas where cubicles once stood.,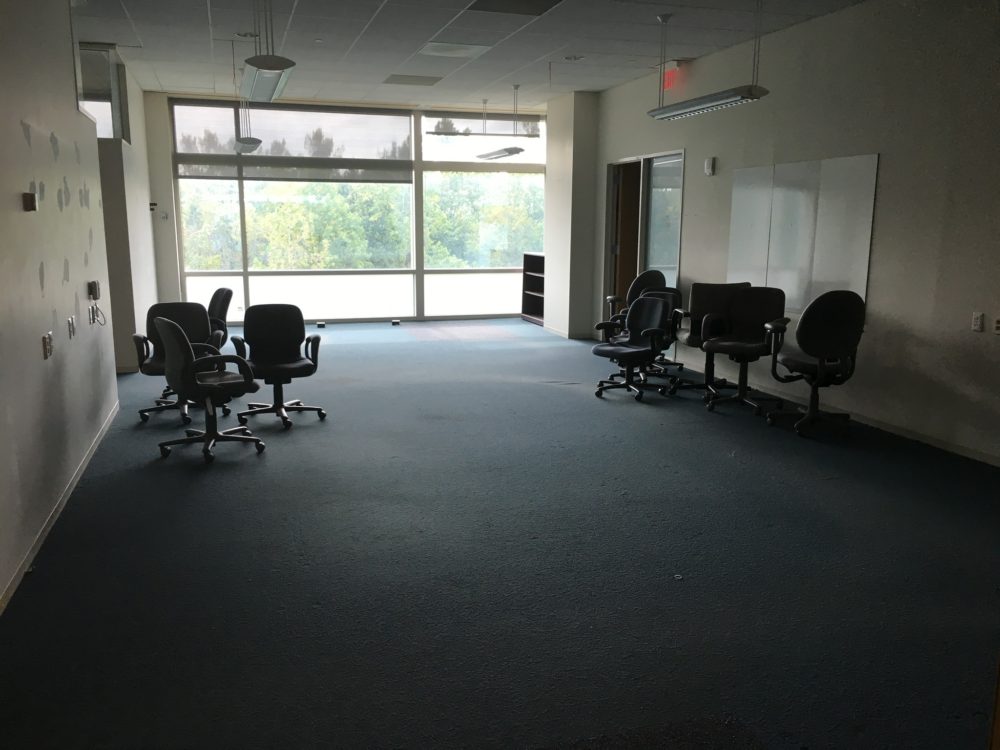 Slide 7. Another example of an open area off the central hall.,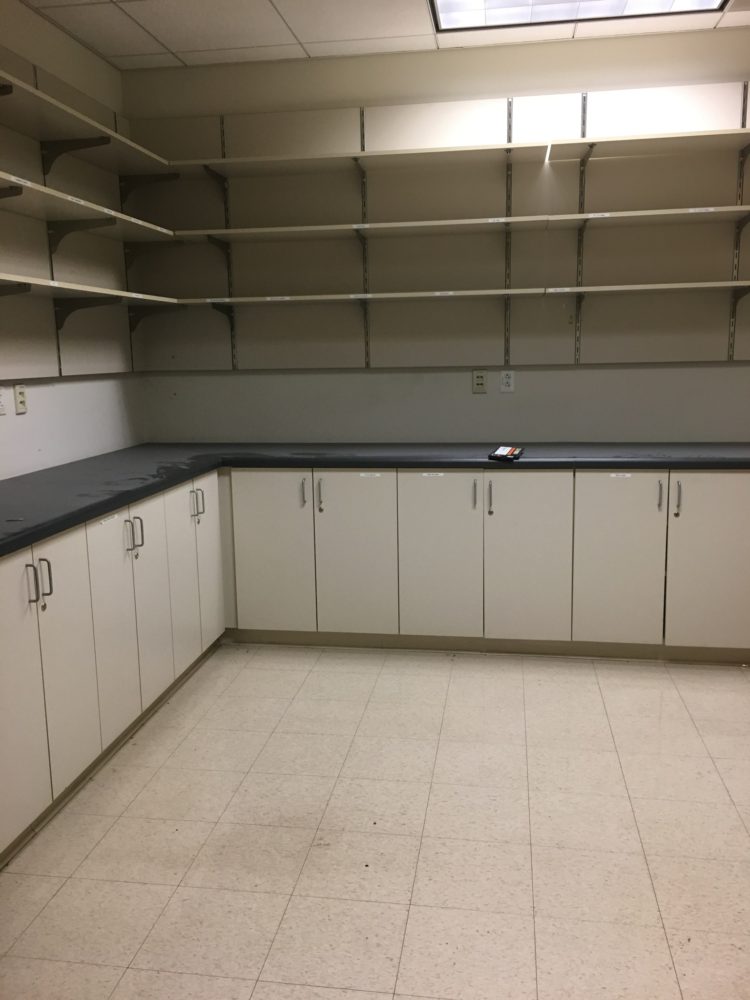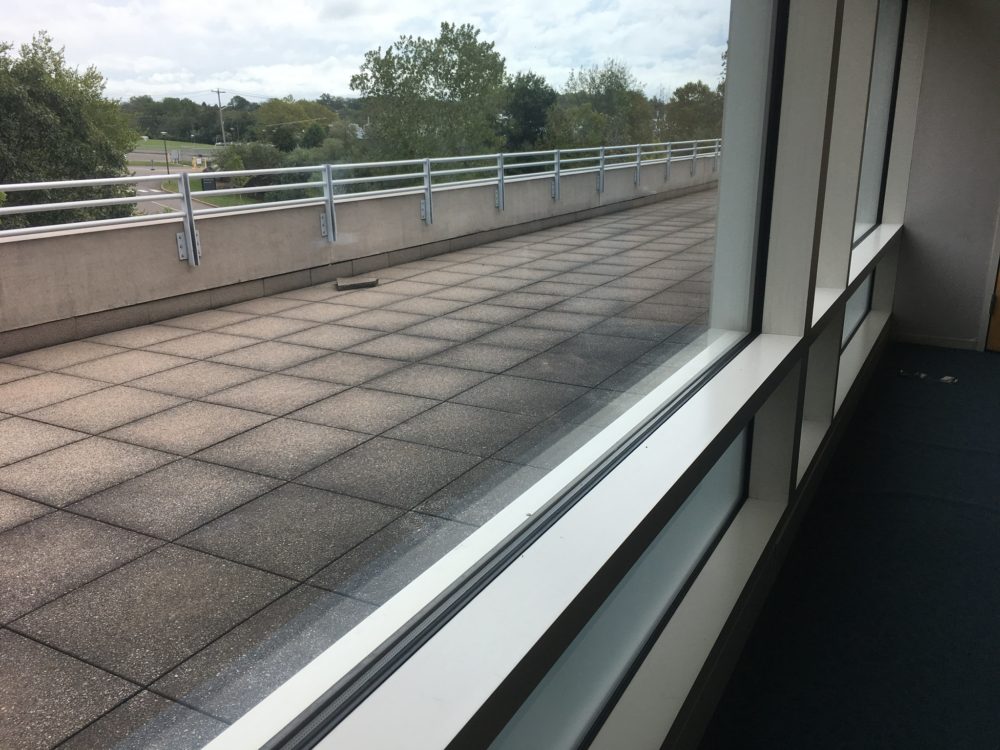 Slide 10. Exterior Patio.,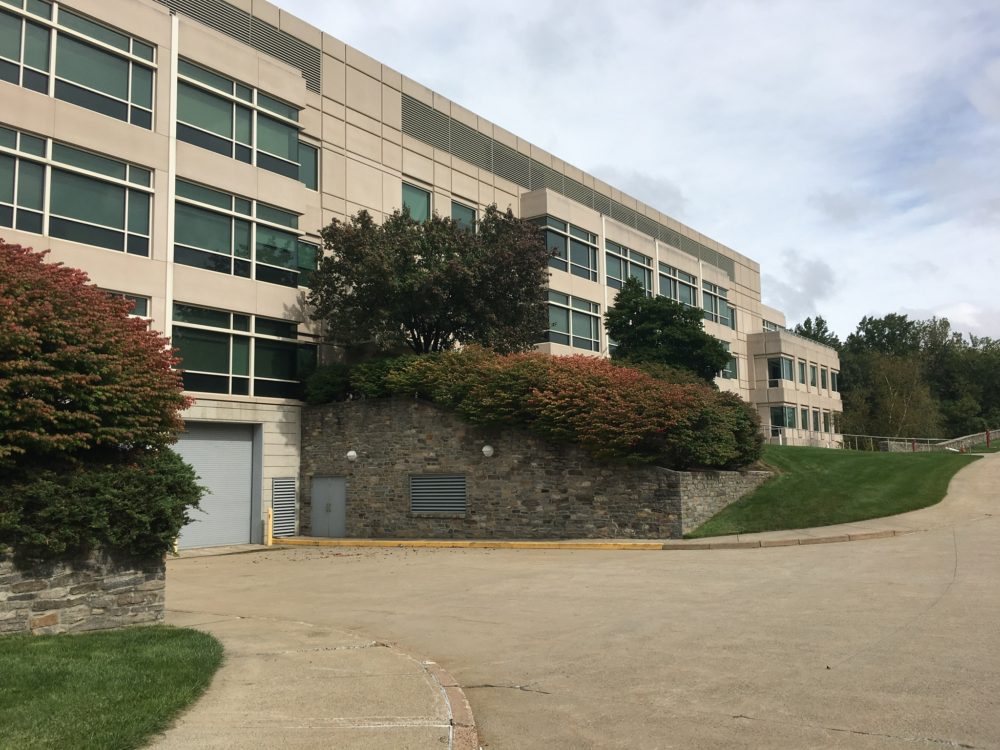 Slide 14. Rear View of the Building and Loading Dock.,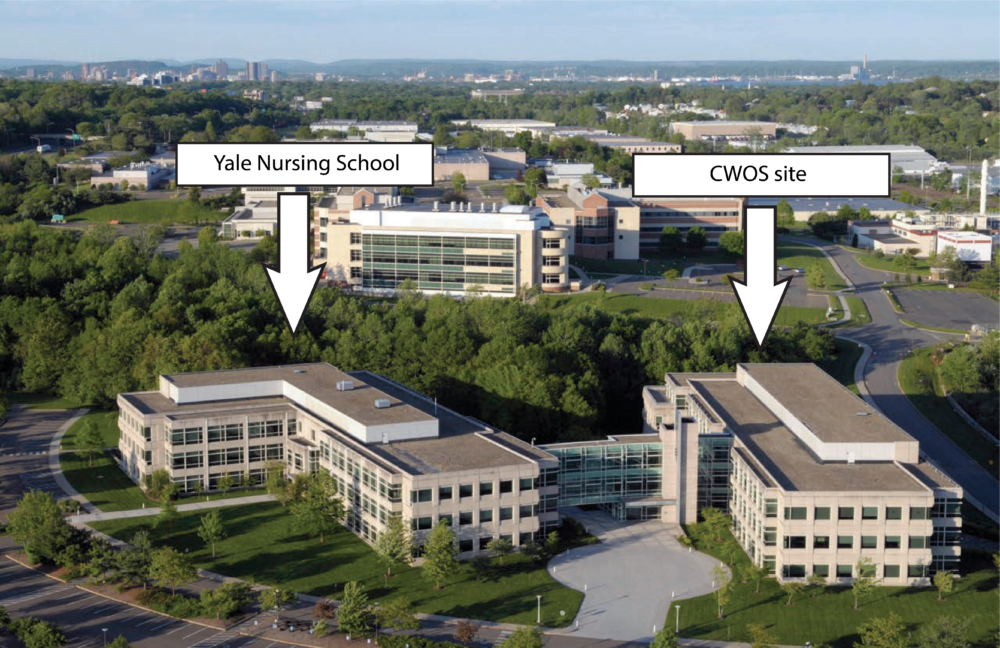 The new location for Artspace's 2018 alternative space will help connect artists and audiences to practitioners working in the healthcare field. We will move from the Goffe Street Armory to a vacant building attached to the Yale School of Nursing and numerous Institutes connecting health science, cultural heritage, energy, and the environment at Yale's West Campus, which straddles West Haven and Orange. CWOS will take place in Building 410. More about West Campus is available here.
View this year's commissions and special projects, here.
In 2018, Artpsace is taking a hiatus from the Armory, while the City of New Haven repairs the roof and addresses other deferred maintenance at the building. All artists who seek a temporary exhibition space are invited to apply for space on Yale West Campus,  Building 410, 100 West Campus Drive. During this time period,  we will be taking part in the monthly Goffe Armory monthly meetings, under the aegis of the Whalley Edgewood Beaver Hills (WEB) Management Committee. If you are interested in learning more, visit Excavating the Amory."  We hope to be back at the Armory in 2019.
---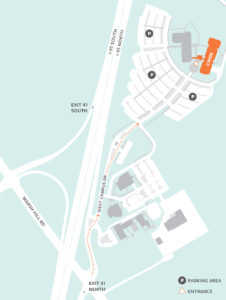 Directions
Find driving directions to Yale West Campus, here.
Find a map of Yale West Campus, here.
Find the Google Map, here.
---
Yale Shuttle Schedule
The shuttles to West Campus run every twenty minutes on weekdays and every hour on weekends. View Green Line Schedule here and Purple Line Weekend Schedule here.
The live map can be viewed here. You can also download an app for both Android and iPhone.