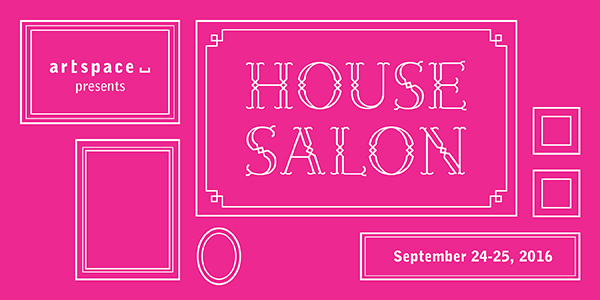 On the weekend afternoons of Sept 24 and 25th, a group of art collecting friends of Artspace will open their homes and share their passion for art as a benefit to raise funds for City-Wide Open Studios. The tours feature some of our region's idiosyncratic collections and set the stage for the upcoming CWOS festival (Oct 7-Nov 10, 2016).
 Each tour accommodates 16 people and lasts 90 minutes. Light refreshments will be served.
Proudly sponsored sponsored by Merrill Lynch,  Common Vision , and the State of Connecticut Offices of Culture and Tourism.

James & Martha Alexander, Phyllis & Joe Crowley, Eileen & Andy Eder, and Sam & Martha Peterson. Artspace extends a special thanks to our gracious house hosts.
---
Saturday, September 24th 

1:30pm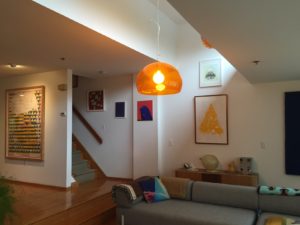 Young architects Aude Jomini and Rustam Mehta, who share a home in the iconic, circular 'spaceship' landmark condominium designed by Wilfred J.O. Armster on the Guilford shore, live with works on paper acquired over the past decade from emerging New Haven-area artists including Monique Atherton, Eben Kling, Chris Mir, Michael Queensland, and Kevin Van Aelst. Kathy Battista, from Sotheby's Institute, will lead the tour.
---
Saturday, September 24th 

1:30pm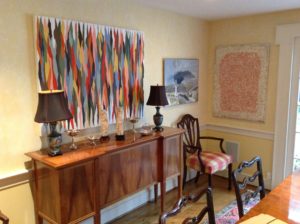 Marty and Nancy Baron delight in sharing tales of their hunt for works by the artists they love. Behind each work in their West Hartford home is an adventure that has birthed long-lasting friendships with artists. The collection is especially deep in paintings that are both luminous and tactile by artists such as Peter Acheson, Katherine Bradford, Steve Di Benedetto, Clint Jukkala, Cary Smith, and Peter Waite. UConn Painting Professor and Artspace Board Member Deborah Dancy will lead the tour.
---
Sunday, September 25th 12:00pm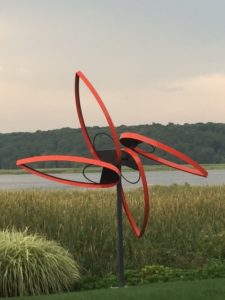 Alva Greenberg, who for many years ran New London's premier art gallery ALVA, opens up her home in Old Saybrook with an extensive collection acquired across family generations and through her own career and travels. With works both inside and on the gorgeous grounds, the collection includes Arman, Corot, Avery, LeWitt, Bearden, and the Ashcan School, as well as international artists focusing on Cuba and Haiti. Claudia Gould, Helen Goldsmith Menschel Director, The Jewish Museum (NYC) will engage Alva in a conversation about the collection.
This tour is SOLD OUT
---
Sunday, September 25th 

1:30pm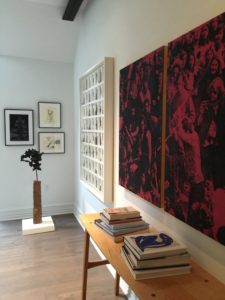 Visit Brad Hajzak in his new loft in downtown New Haven which features work by Carroll Dunham, Nicole Eisenman, Glenn Ligon, William Pope.L, Dario Robleto, Jonas Wood, and others. The collection spans paintings, works on paper and sculpture. Outside of his work at Yale, Brad is an active curator; his exhibitions have been mounted in New York at Zieher Smith and Hirschl & Adler Modern, and at Geoffrey Young Gallery in Great Barrington. Frauke Josenhans, Acting Head and the Horace Goldsmith Assistant Curator of Modern and Contemporary Art at Yale Art Gallery, will lead the tour.