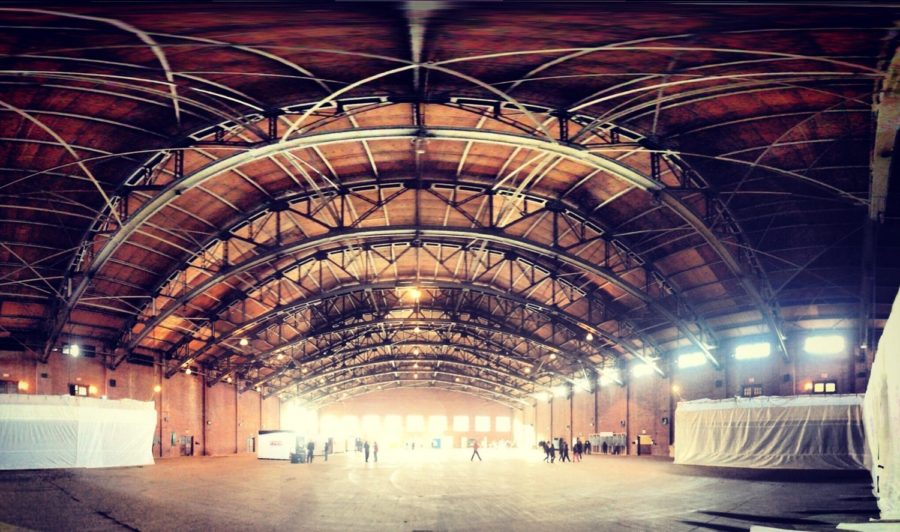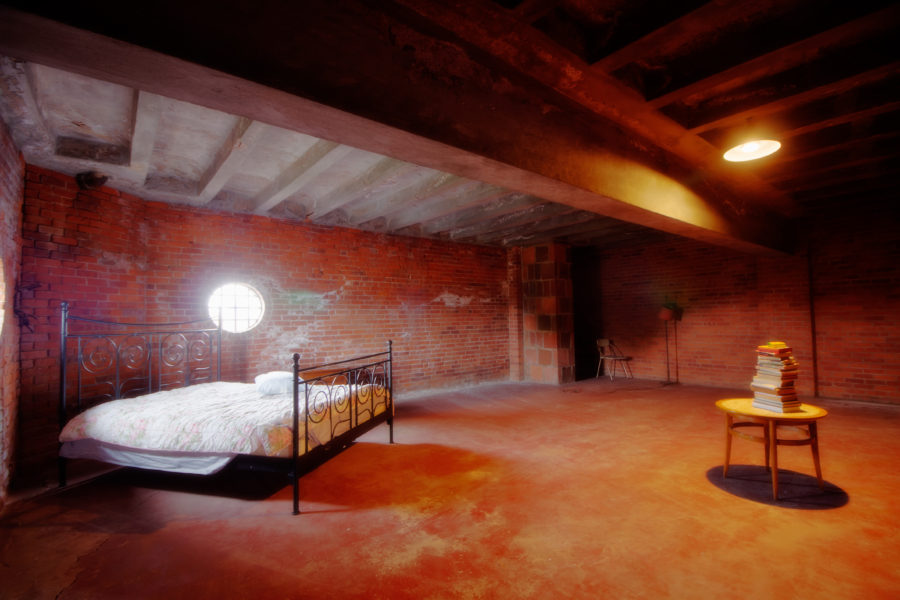 Monique Atherton,
A Brief Encounter,
2016,
furniture, props, camera,
Chris Randall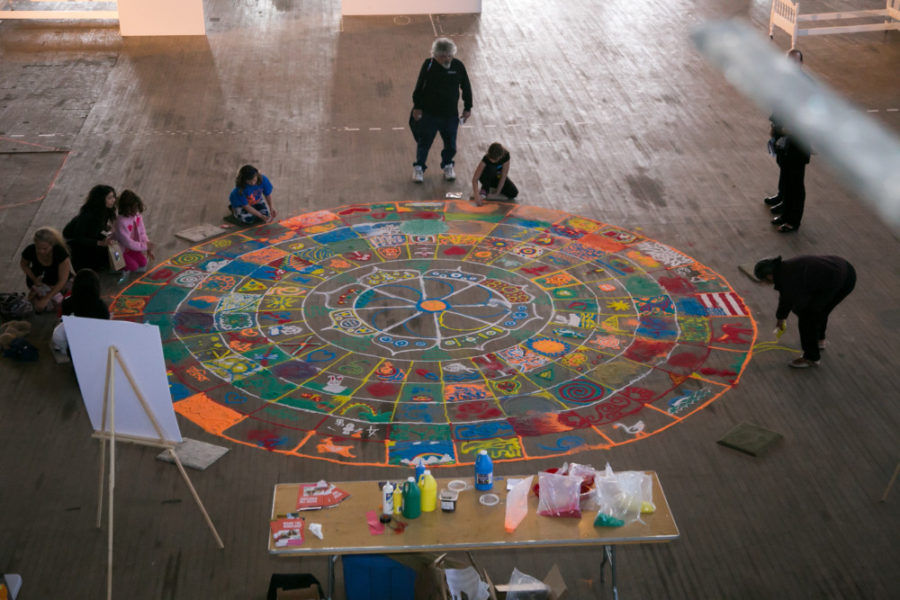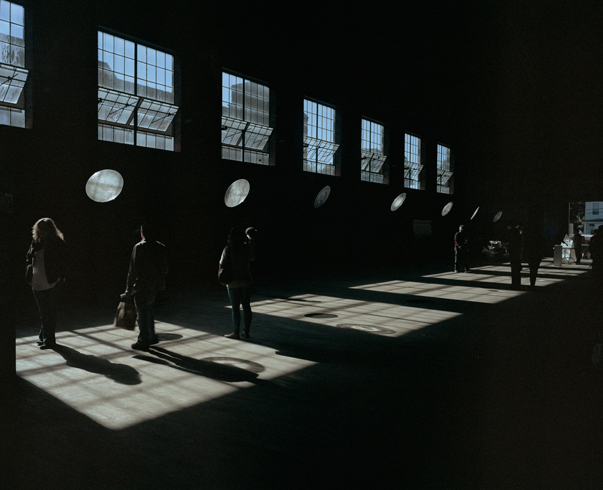 Jo Yarrington,
Accendo: Day to Night,
2016,
glass rondels, mirrors, water,
Chris Randall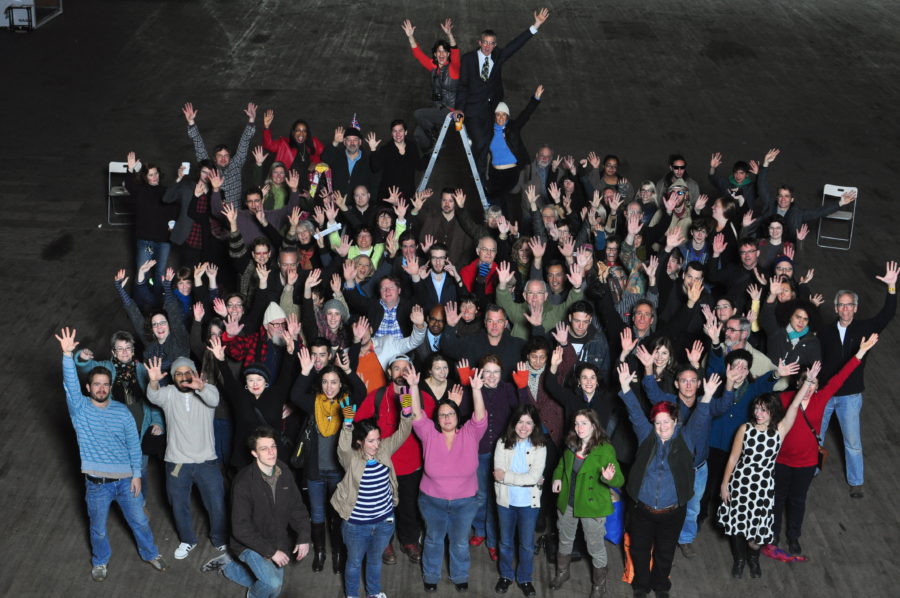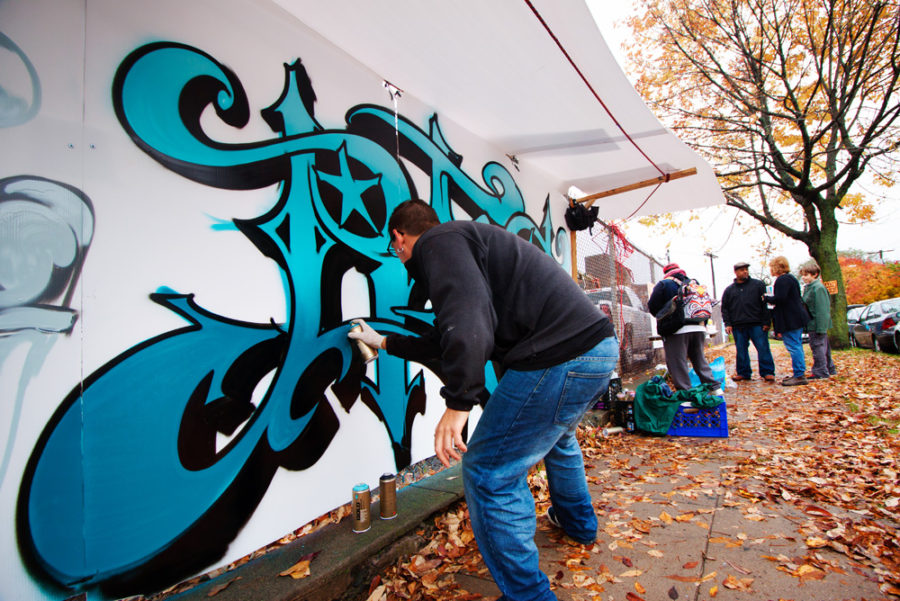 Dooley-O and Hi-Crew,
Haywire,
2016,
Chris Randall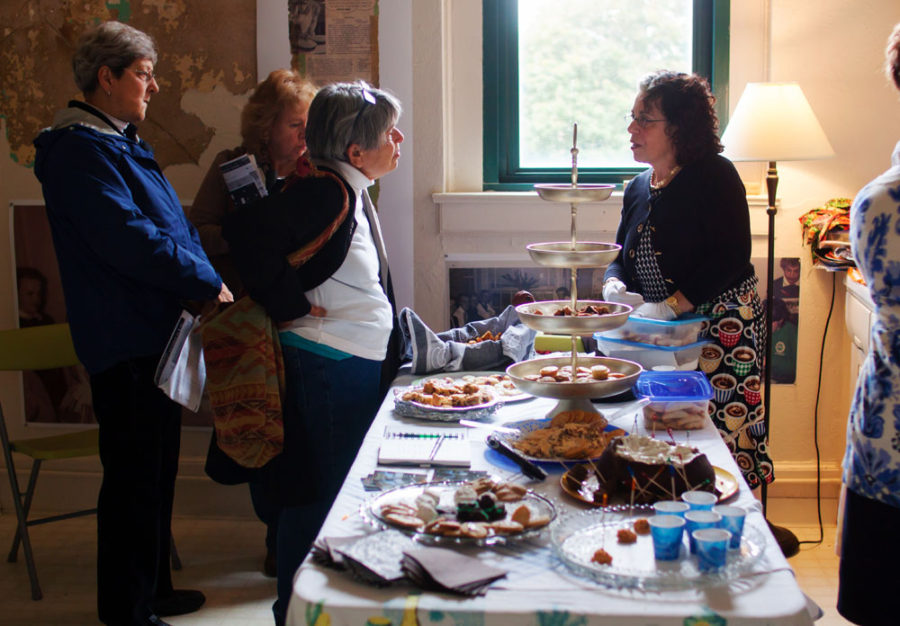 Jeanne Criscola & Joan Fitzsimmons,
Oral History: A Recipe for Memory,
2016,
food, video, online database,
Chris Randall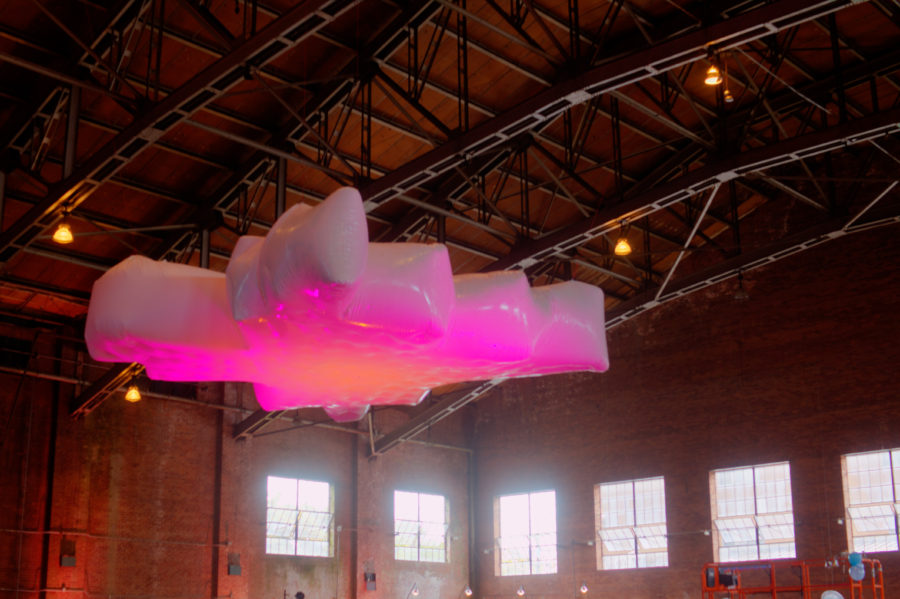 Mahdi Alibakhshian,
Floatastic,
2016,
Chris Randall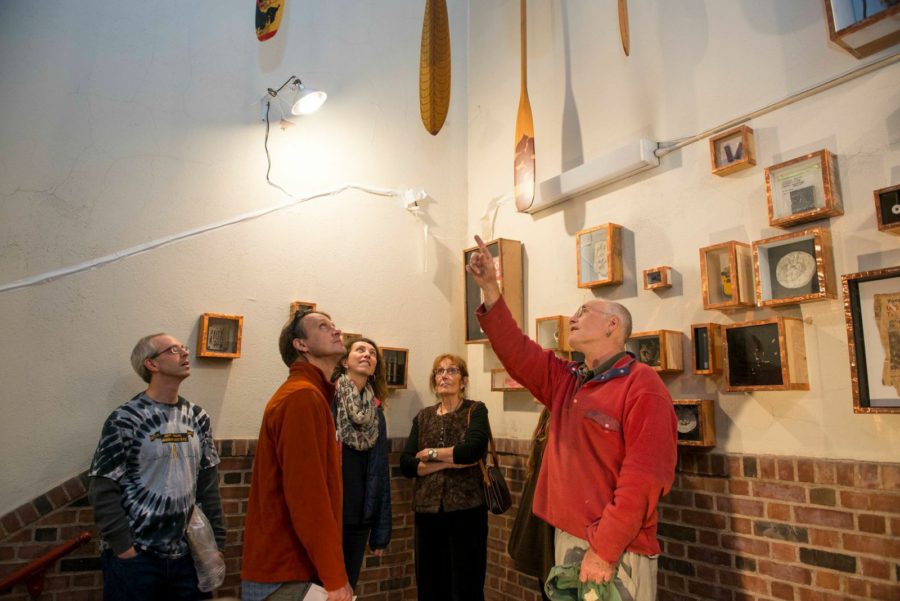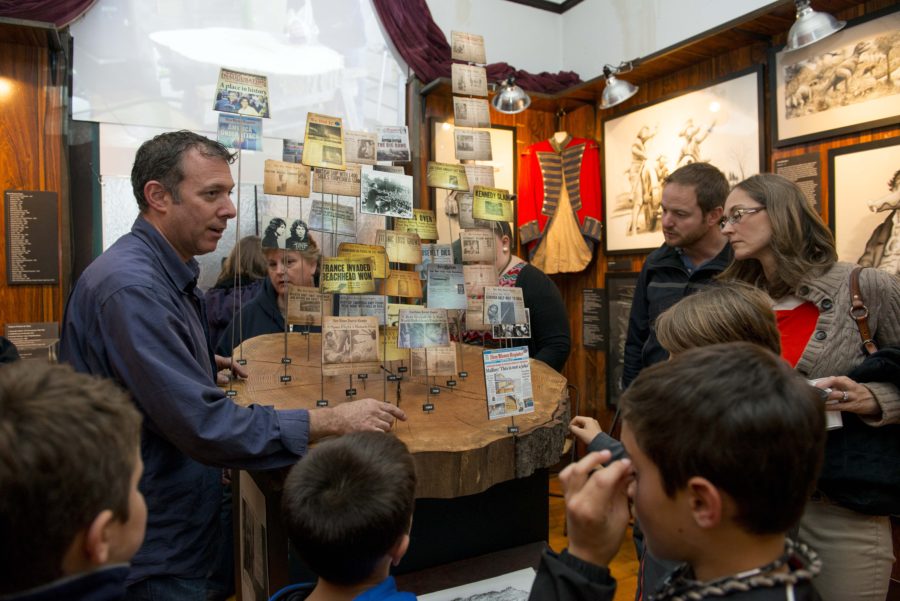 The Armory Weekend sets New Haven's CWOS apart from other open studio weekends by offering artists from across Connecticut, and those who are interested in creating site-specific works, a unique backdrop to showcase their talents.
For the fourth time, this year's exhibition will take place in the Goffe Street Armory, a colonial armory full of rich New Haven history. Learn more about the Armory, here.
---
Parking Map

---
Food:
No one will go hungry or under caffeinated this year.  On Saturday, you can snack on tacos from the Tacos Los Michoacanos Truck (12-6pm), delightful Vietnamese sandwiches from Chief Brody's Bonh Mi Truck (1:30-6pm), happy-go-lucky cones from the Ice-Cream Time Truck (12-6pm), and seriously delicious coffee from The Coffee Pedaler Cart (12-6pm front lawn).  On Sunday, Joe Grate's BBQ Truck will join the party… his name delivers its promise.  All 4 have vegetarian options.  The ice cream truck is vegetarian only.
---
Events:
---
Game On! Commissions
This year, the festival will explore the increasing presence of games, game-playing and game theory in contemporary artistic practice. Nine major commissions, which include installations, sporting events, performances and off site excursions will harness a variety of game structures as grounds for bringing people together. Many of these projects are interactive, participatory and encourage healthy competition and conversation between strangers. Their scope ranges from field and lawn sports, to popular board games, video games, game shows and scavenger hunts—all imagined with a twist.
Many of these commissions will take place over Armory Weekend, read more.
---
Get excited for Armory Weekend with this video from last year:
CWOS: Alternative Space Weekend from Travis Carbonella on Vimeo.