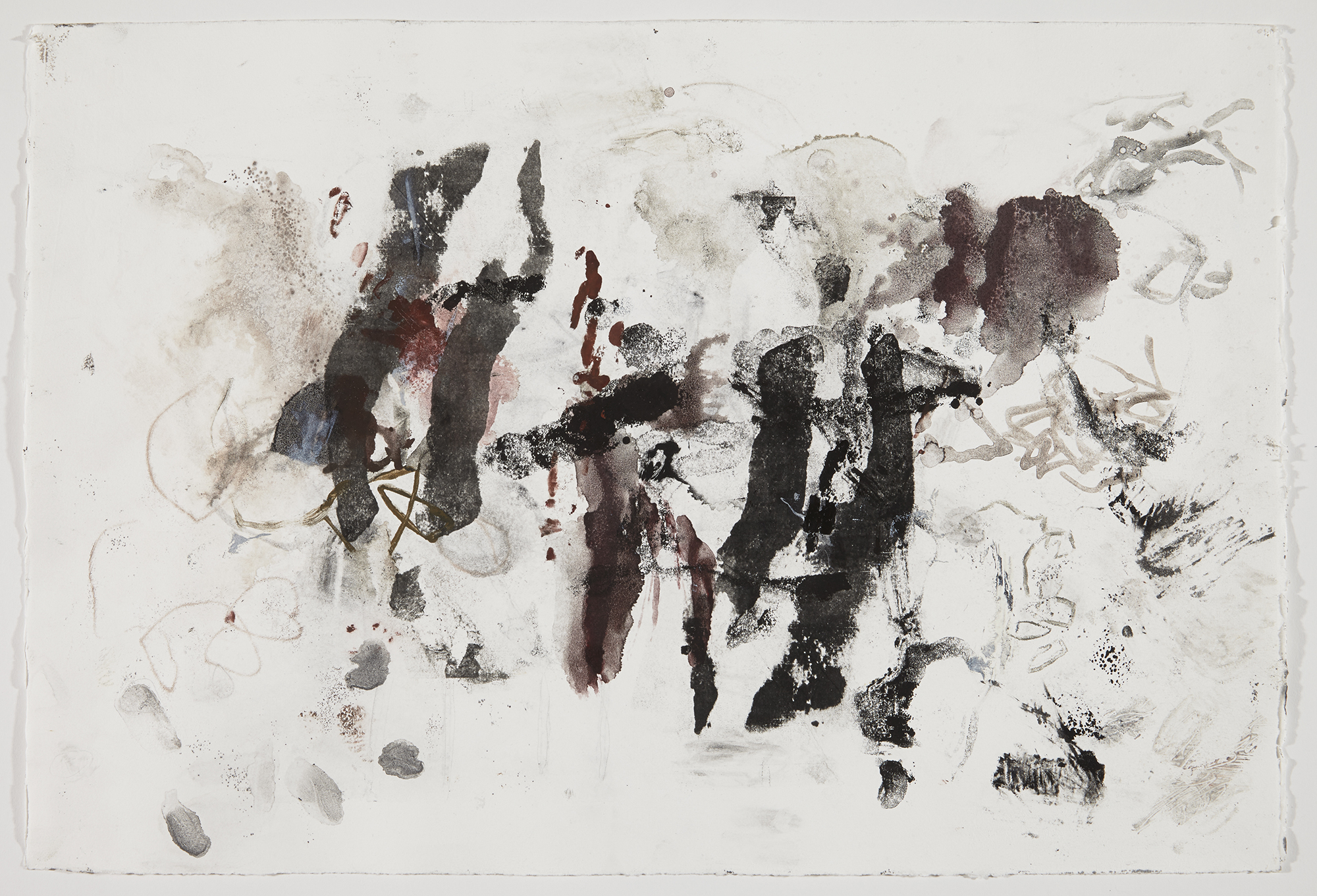 Aspasia Patti Anos,
Trace Movements,
2015,
paper lithograph monotype,
16" x 12"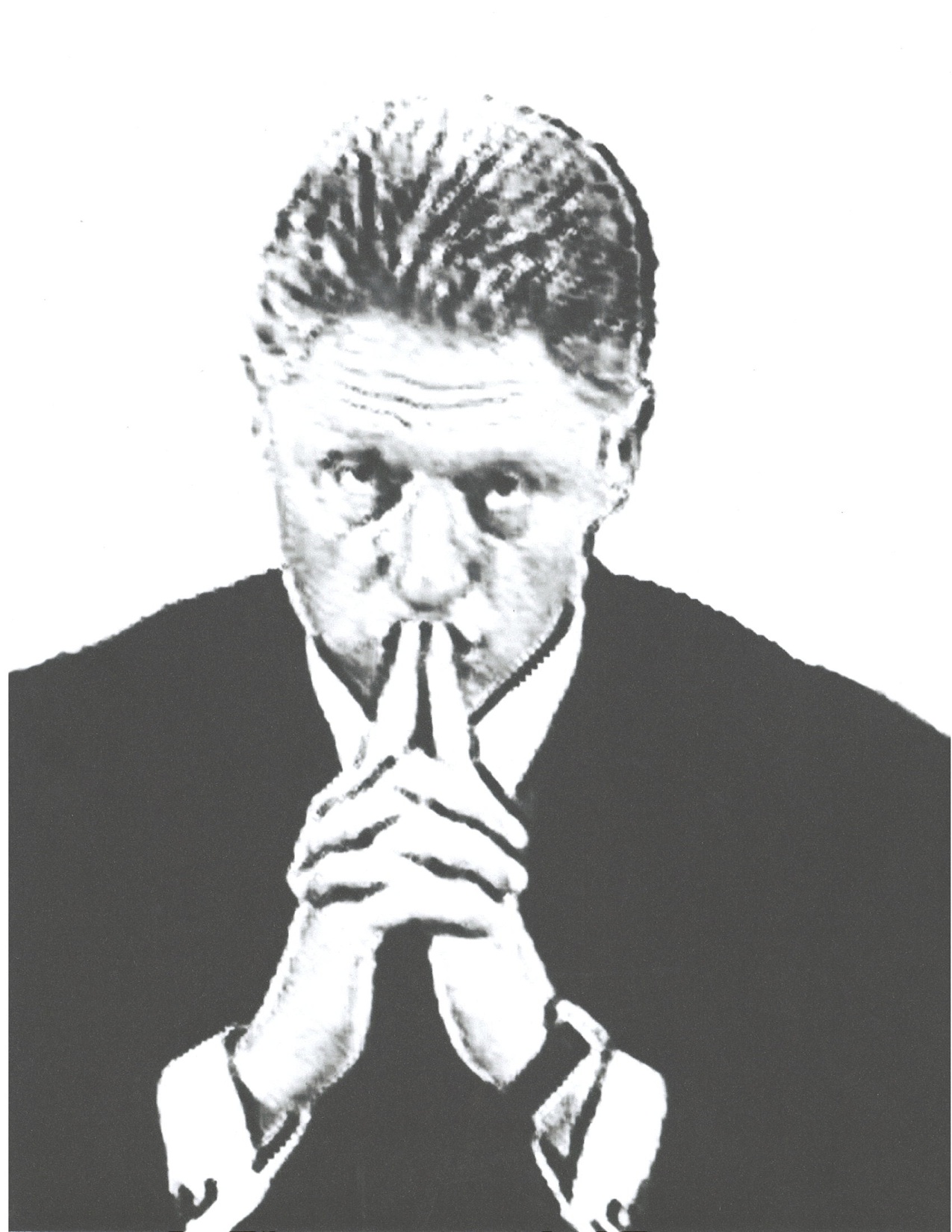 David Borawski,
Untitled (Slick Willy),
2016,
inkjet print on paper,
8.5" x 11"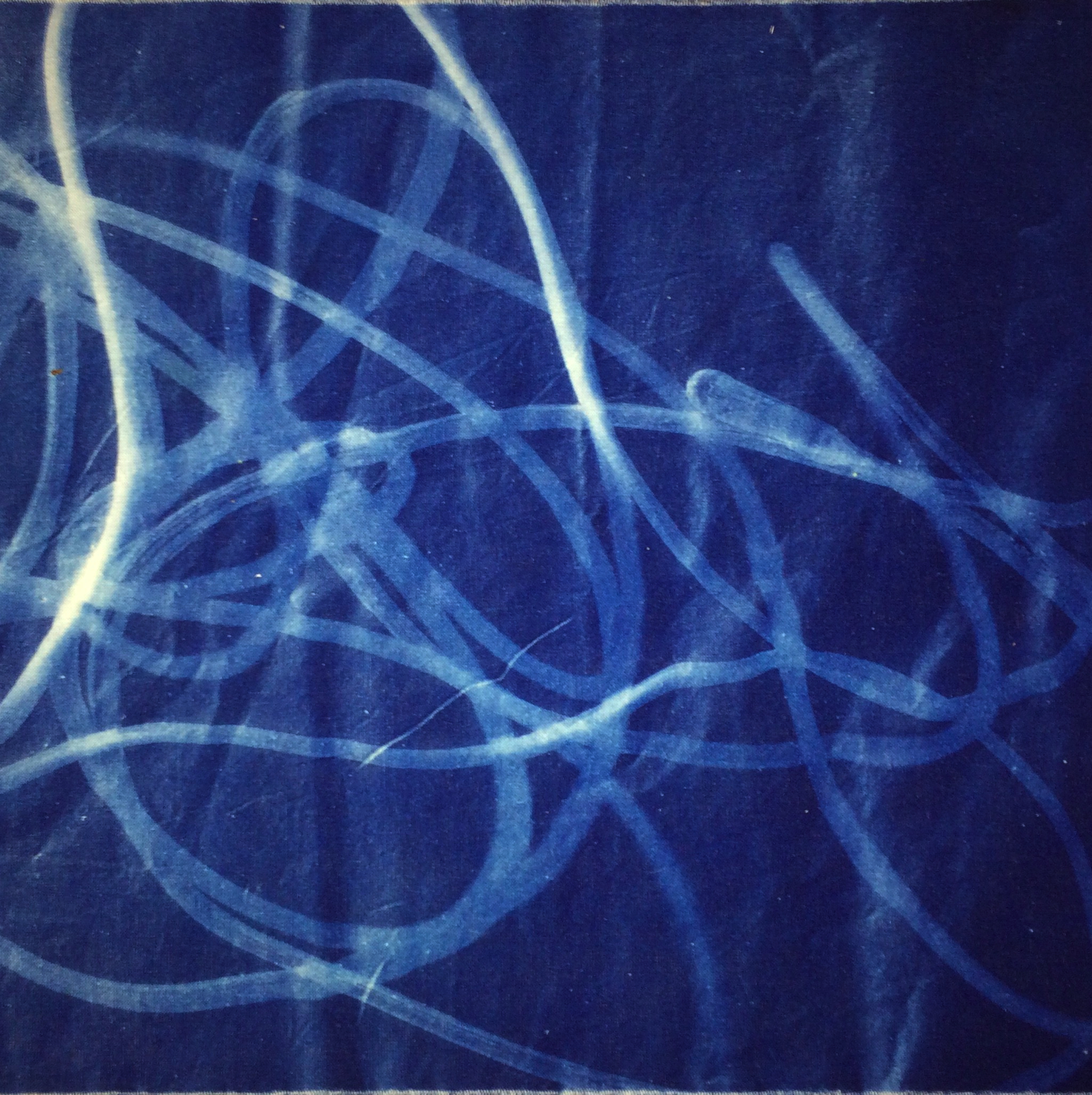 Tubes 1,
2017,
cyanotype,
12" x 12"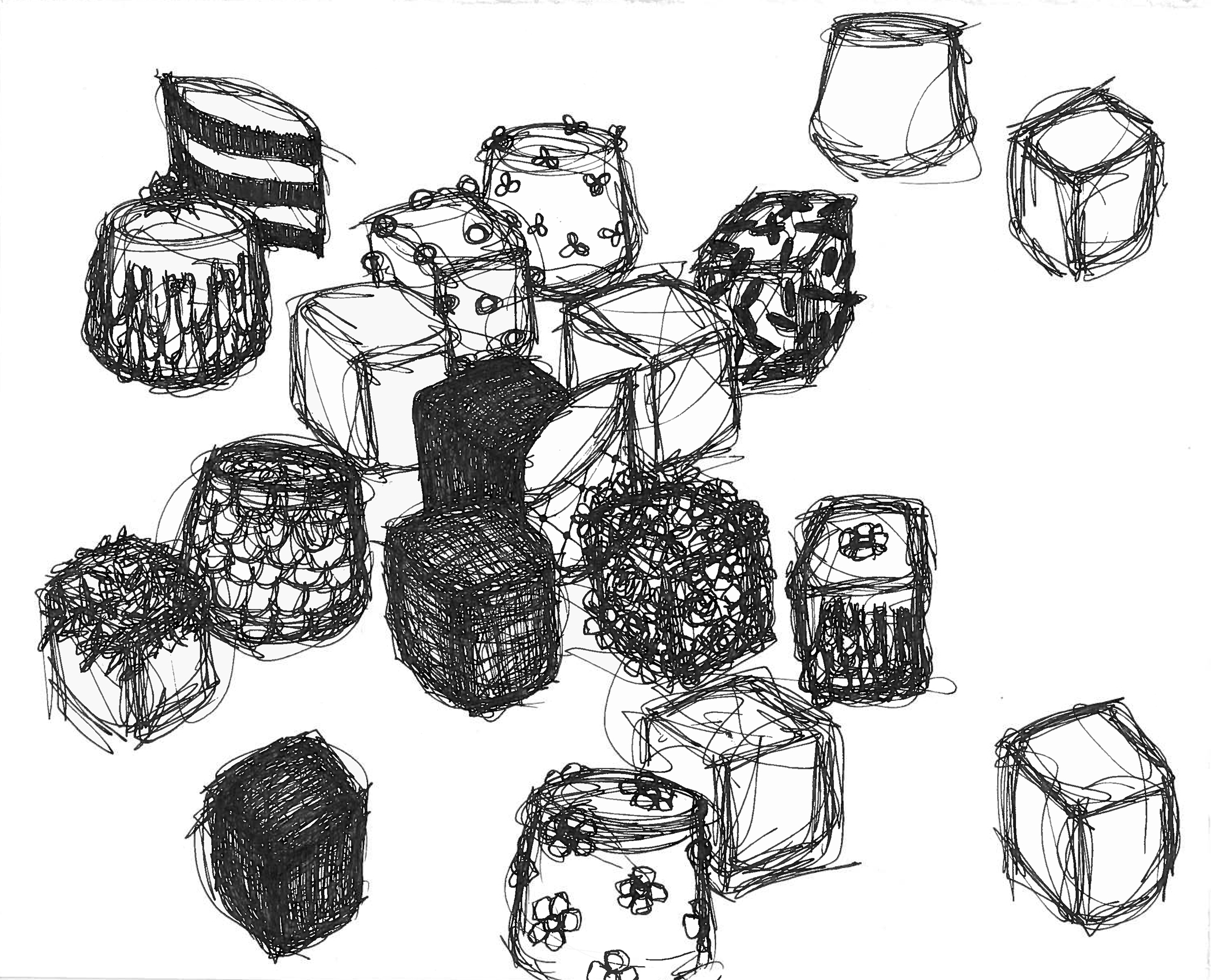 Petit Fours,
2017,
pen on paper,
10" x 8"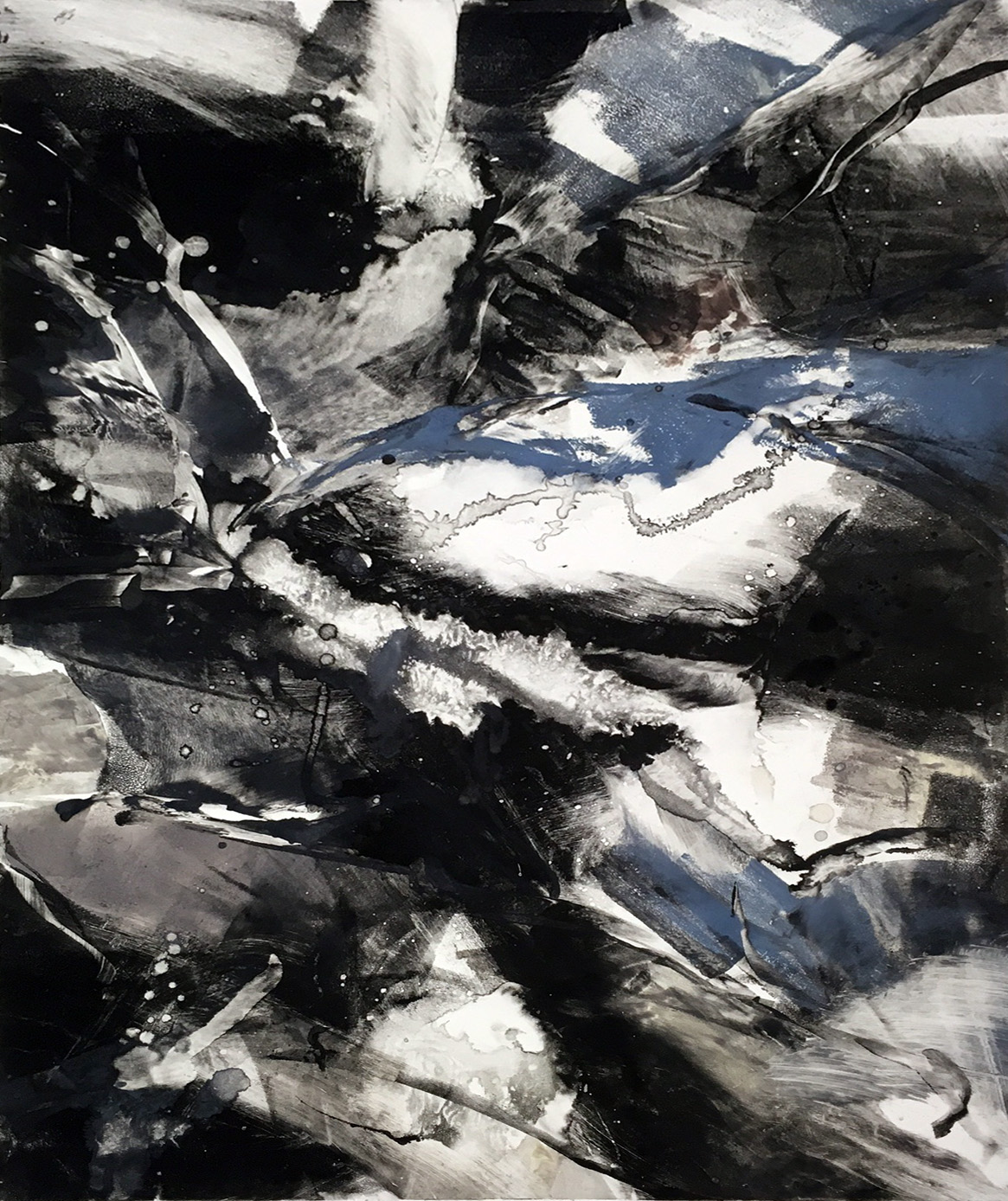 Kathleen DeMeo,
White Lightning,
2017,
monotype,
14" x 20"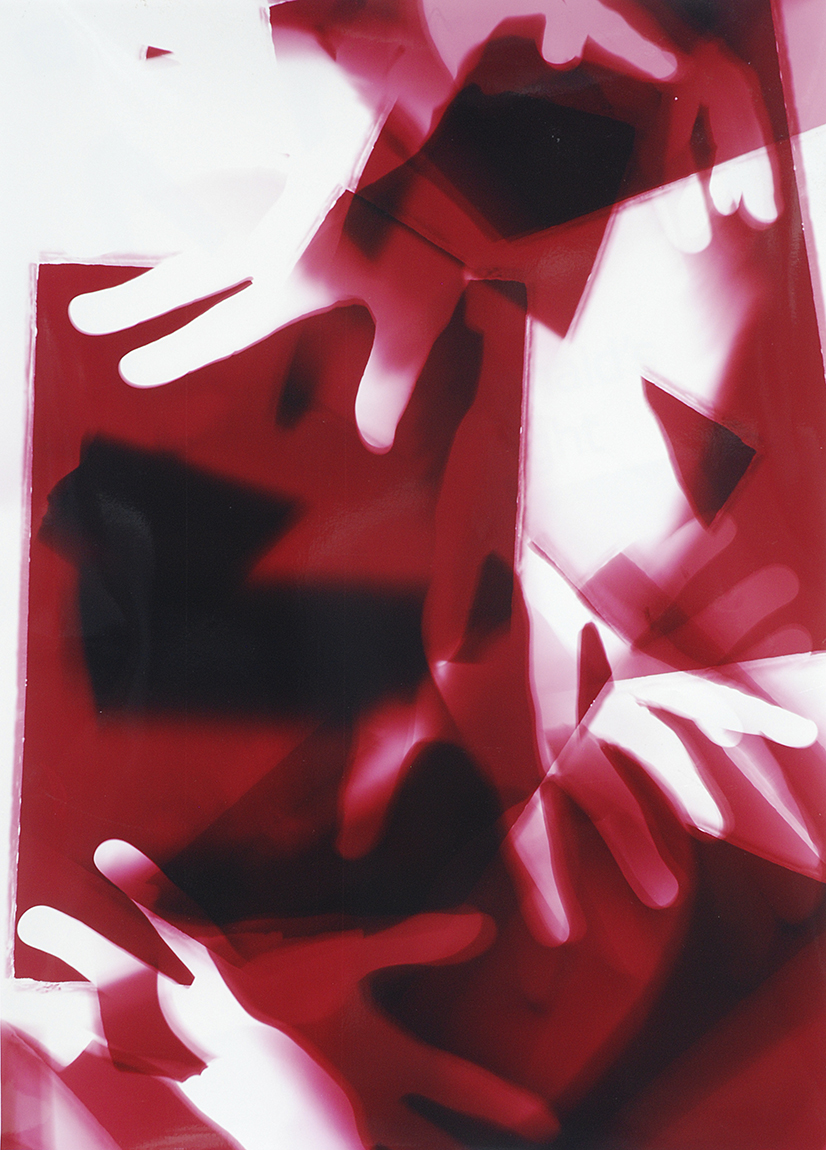 Squared 5,
C-Print, Photogram (1 of a kind),
21" x 15.5"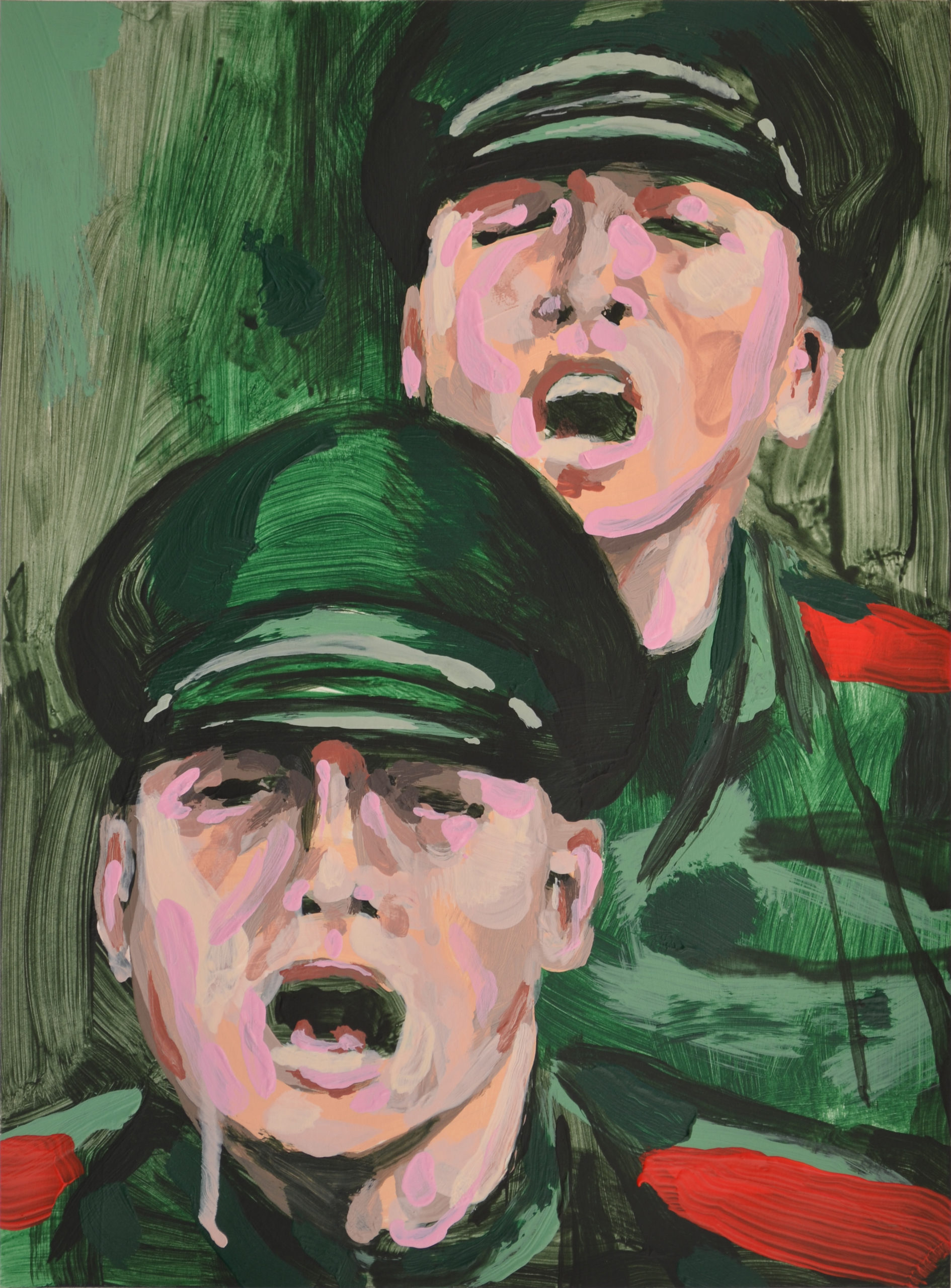 Chorus,
acrylic on bristol board,
9" x 12"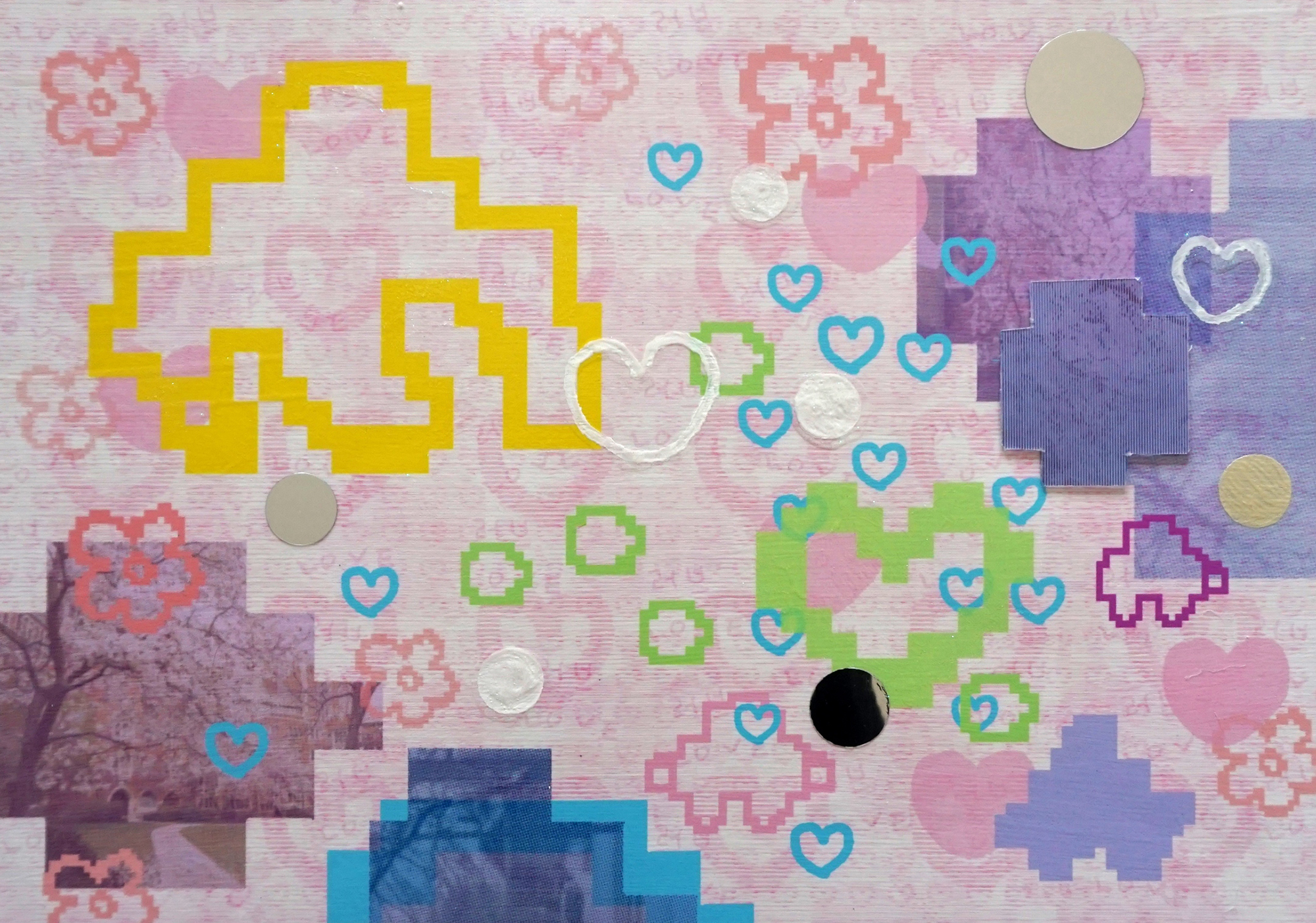 Insook Hwang,
Happy Outing (1 of 4),
ink, acrylic, glitter, lenticular, acrylic mirror on inkjet print, on paper,
13" x 19"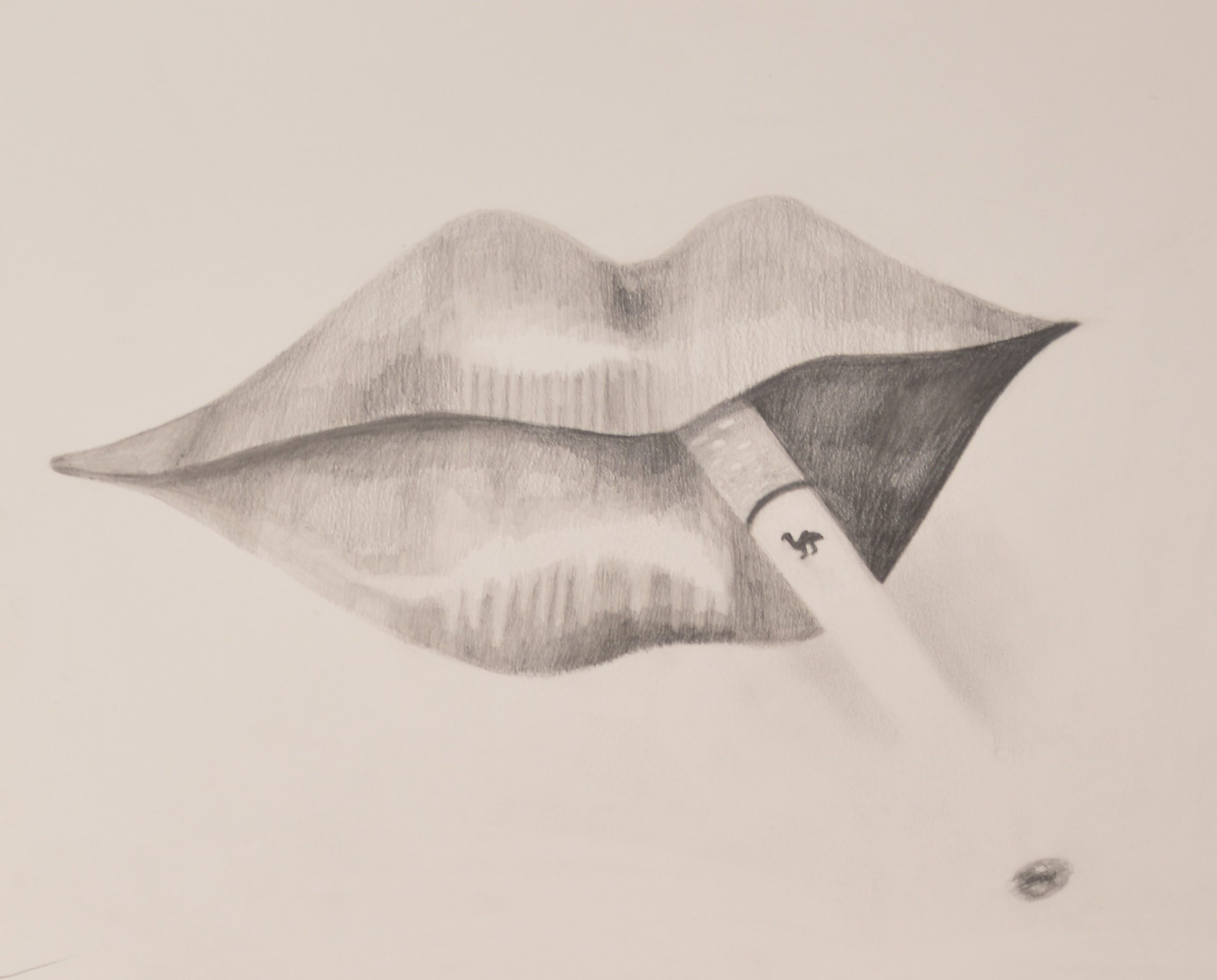 Last Cigarette: Cabin Fever Series,
graphite on paper,
14" x 17"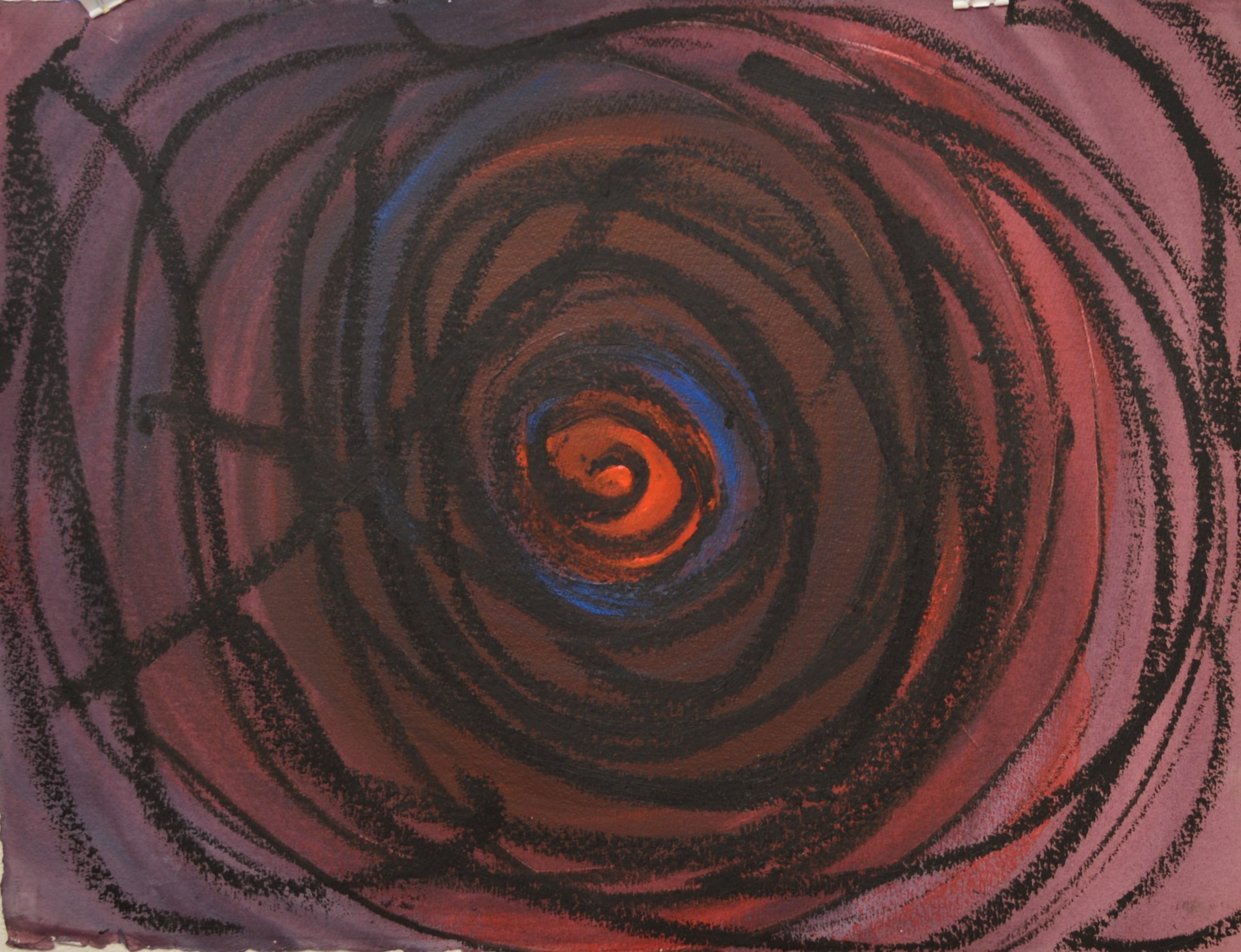 Vortex (Red),
acrylic and oil stick,
23" x 30"
Lovestruck is a group show that ponders love's biggest pitfall– we don't always choose who we fall in love with. This exhibition is part of a series of digital exhibitions highlighting Artspace's Flatfile collection. The Flatfile program is Artspace's ever-changing collection of 2-d works by notable local and regional artists. The Flatfile is an affordable resource for collectors, a storehouse of talent for curators, and forms the basis for rotating exhibitions in Artspaces' galleries and outside venues.
Each month we invite a member of the Artspace community to curate a collection of work.  Dan Mims is a writer and photographer with the The Daily Nutmeg.
Featured artists include: Aspasia Patti Anos, David Borawski, Colin Burke, Matthew DeLeon, Kathleen DeMeo, James Duval, Yikui Gu, Insook Hwang, Laura Marsh, Dorothy Powers, and Petra Szilagyi.
This digital exhibition will also be on location at mActivity, Gym & Health Center (285 Nicoll St, New Haven) February 1 – March 1, 2018. For information on the opening reception, click here.
Read the review of Lovestruck in The Arts Paper, here.
---
Curator's Statement:
Many centuries after his heyday, the mythical cherub Cupid, with his quiver full of quiver-inducing arrows and habit of using unsuspecting humans for target practice, remains a viable stand-in for the actual explanations behind our loving and lusting. Few if any of us believe we consciously generate these feelings for ourselves, and whether their cause is a subconscious stew of mental phenomena or a chubby winged archer quietly giggling at his effects, this much is clear: We don't control how and when we're struck.
Each of the artworks here hits that mark from one angle or another. Aspasia Patti Anos's "Trace Movements" is the result of uncontrolled processes; it also resembles a Rorschach Test, a psychologist's tool that prioritizes the subconscious. David Borawski's "Untitled (Slick Willy)" stars a man who controlled America's nuclear arsenal but couldn't control his carnal desires. Colin Burke's "Tubes 1," the frenetic product of an unpredictable photographic process, is like an X-ray of your chest in the throes of new love. Matthew DeLeon's "Petit Fours" pings external inducements to amory, specifically aphrodisiacs. Kathleen DeMeo's "White Lightning" evokes the primal force of romantic feelings and the role of chance in their development.
James Duval's "Squared 5" is frenzied and orgiastic, hands searching wildly through a palette of lusty reds. Yikui Gu's "Chorus"—if you see what I see, anyway—shows a clash between culture and libido, with the latter winning out. Insook Hwang's "Happy Outing (1 of 4)" conjures the compulsive diary doodles of a young innocent falling in love for the first time. Laura Marsh's "Last Cigarette: Cabin Fever Series" couples an icon of seduction (lipsticked lips) with a totem of compulsion (a cigarette). Dorothy Powers's "Vortex (Red)" swirls black-lined pinks and purples around a bright red core, as if giving Cupid a proper target. Petra Szilagyi's work underscores the often unidirectional nature of infatuation and the immoral and self-destructive things people may do to try to satisfy it.
Szilagyi's work reminds us of another reason Cupid and his arrows still comprise a useful metaphor for falling in love: Like a skilled archer with a full quiver and little if any compunction, love can hurt.