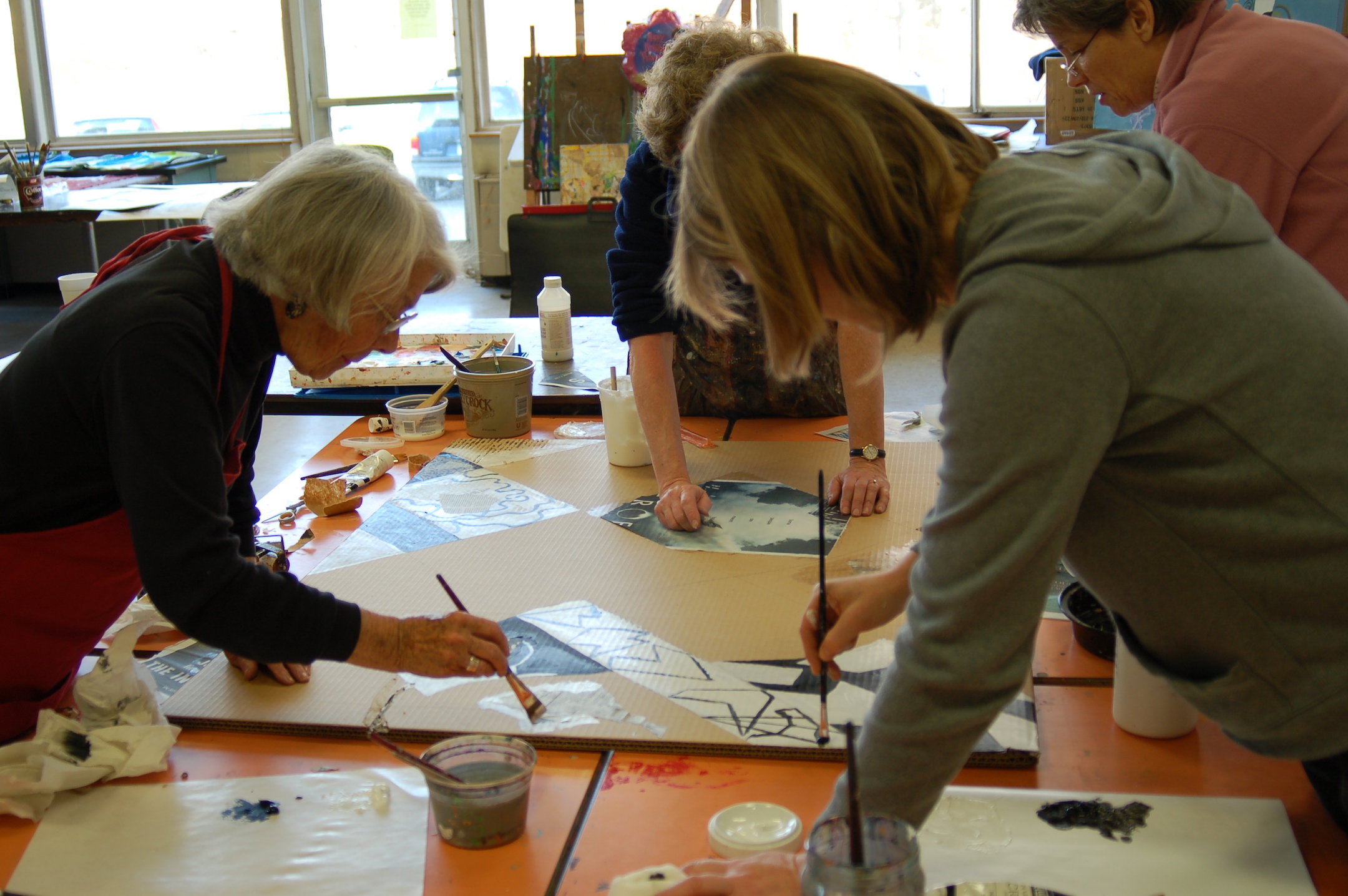 This year's City-Wide Open Studios festival explores the theme Older, But Younger, featuring 13 commissioned projects that mobilize intergenerational collaborations between artists who seek to explore a range of topics related to the questions longevity, renewal, where memory resides, and how it might be passed from one person to the next. Many of these artists live in the same city, but are connecting for the first time through these collaborations. Together, these projects offer strategies for celebrating life and extending our health-span, pollinating ideas across generational divides, and strengthening our ties to the planet, passed ancestors, future progeny and the unknown.
One of these projects is Creativity is the Key.
Creativity is the Key is a project by the Concepts Group, a collective of ten women artists ranging in age from 60 to 92, who were all students of Constance Kiermaier. Constance was one of the first women to graduate from Yale School of Art in the 1940's, and dedicated her life to making art and teaching. Before moving to an assisted living home in Maine at the age of 90, where she started an art program, Constance presented her students with an antique key that offered each individual personally crafted words of advice, insight or encouragement. This project presents these keys alongside the artists' recent work, showing the ways in which Constance's belief inspired her students to trust their instincts and forge their own paths. To pay this act forward, the Concepts Group is mounting a wall of keys with blank tags that visitors may take, write upon, and gift to another artist who they believe in. The Concepts Group includes: Donna Collins, Carol Conze, Karen Neems, Cate Leach, Pam Lindberg, Jane Lubin, Mary Manning, Lisa Thoren, Meg Tweedy, Cynthia Whalen and Mary Whalen.