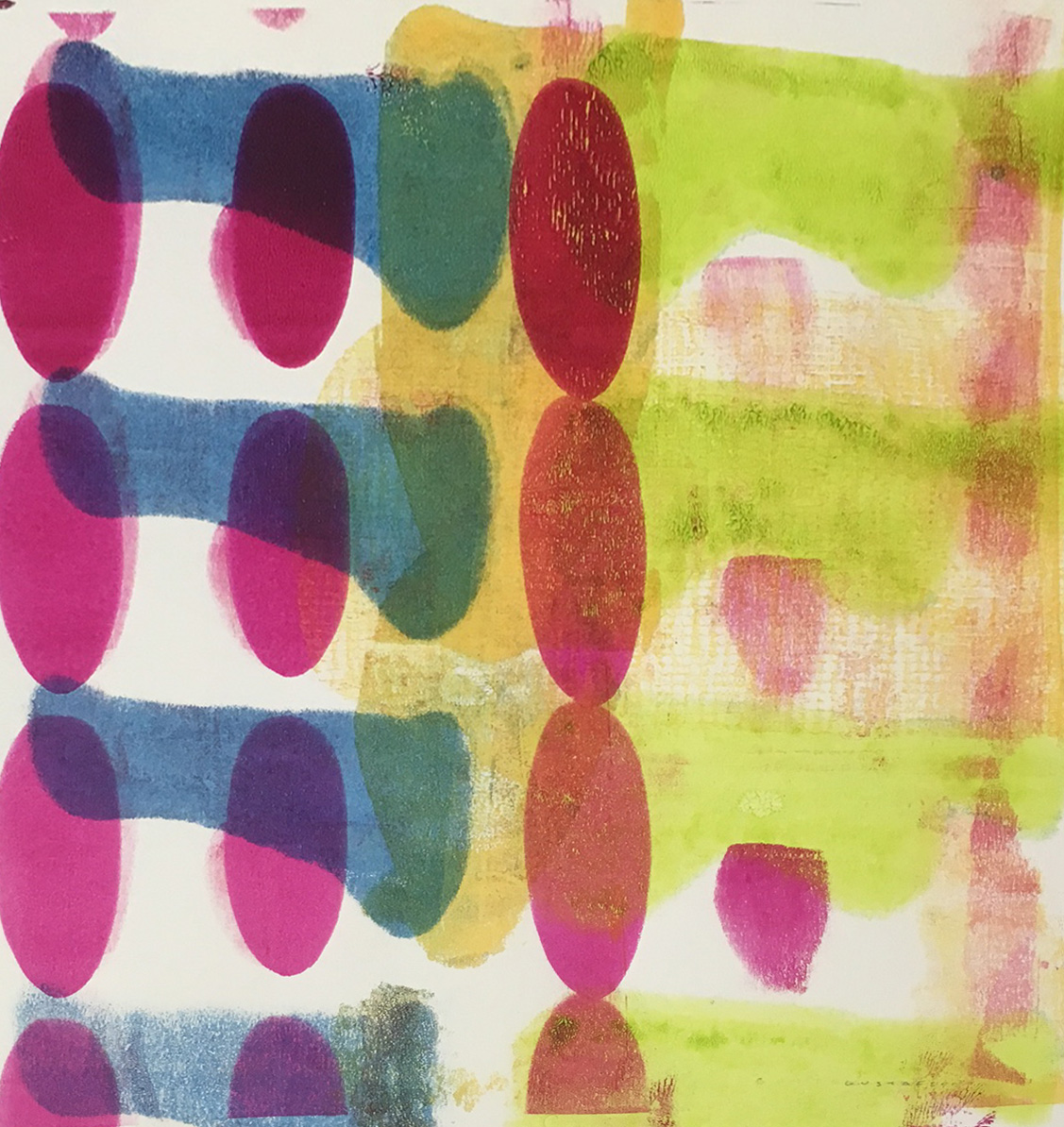 Sarah Gustafson,
Unknown,
2018,
Monotype,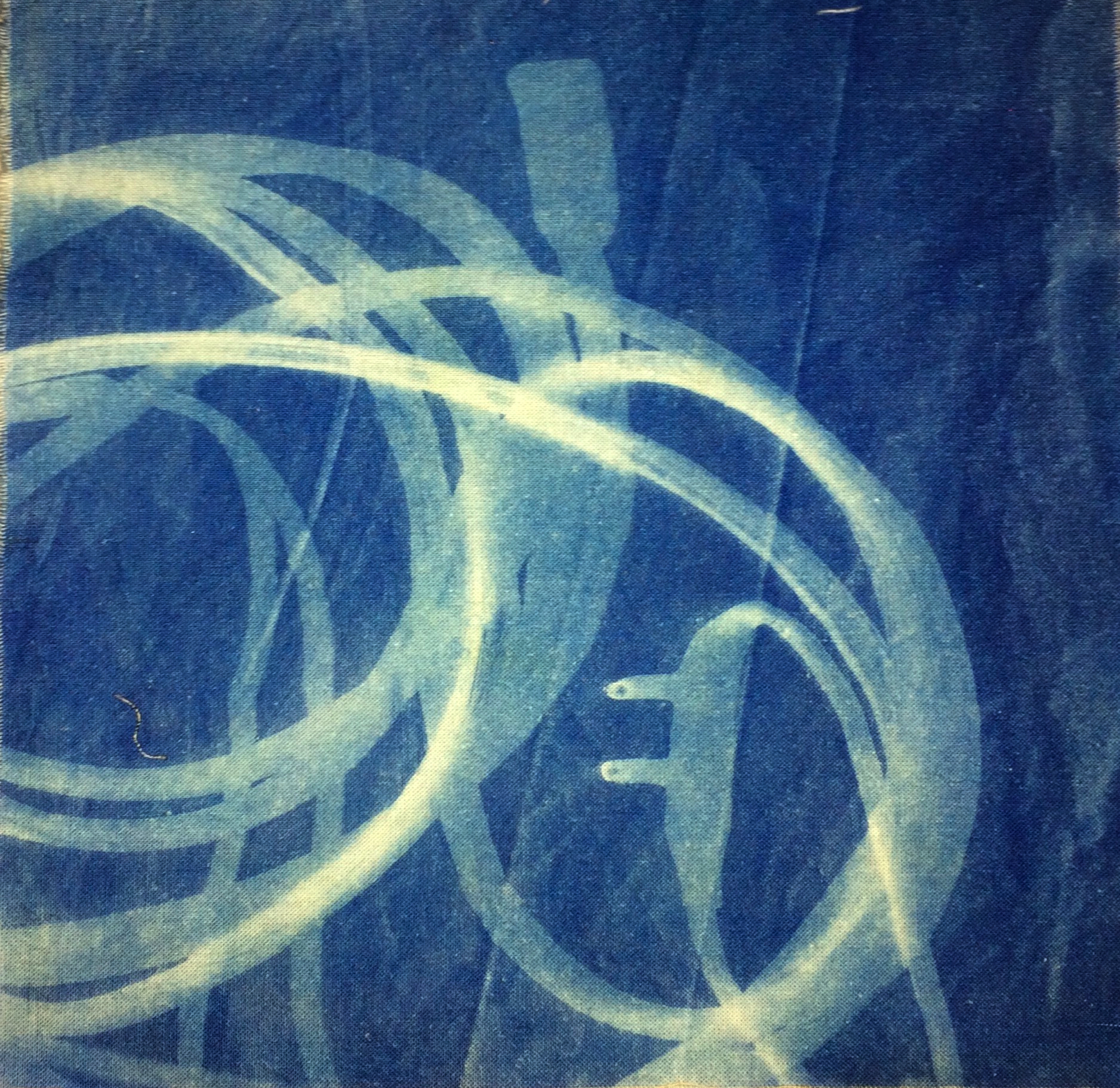 Colin Burke,
Tubes 2.8,
2017,
cyanotype,
8" x 8"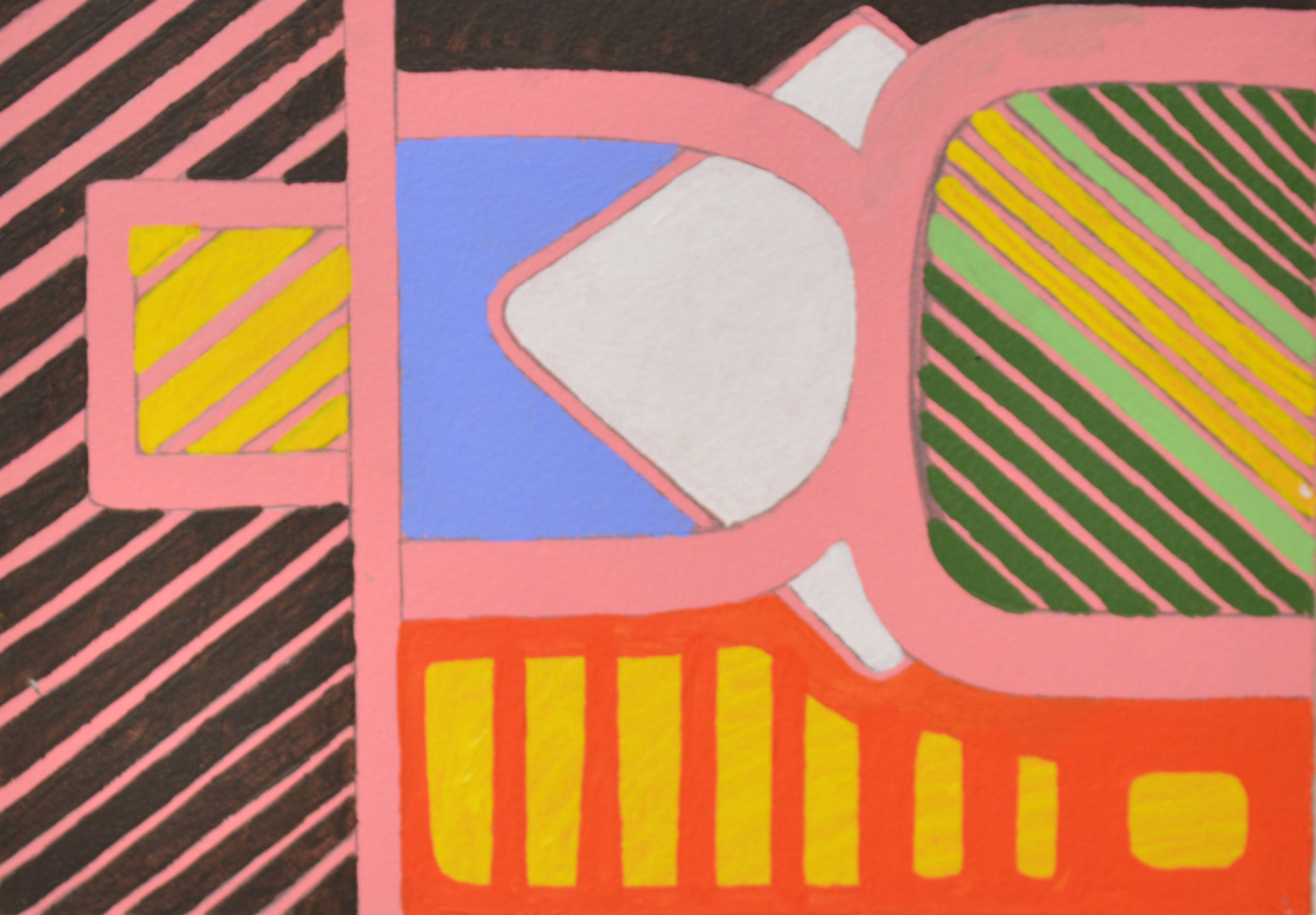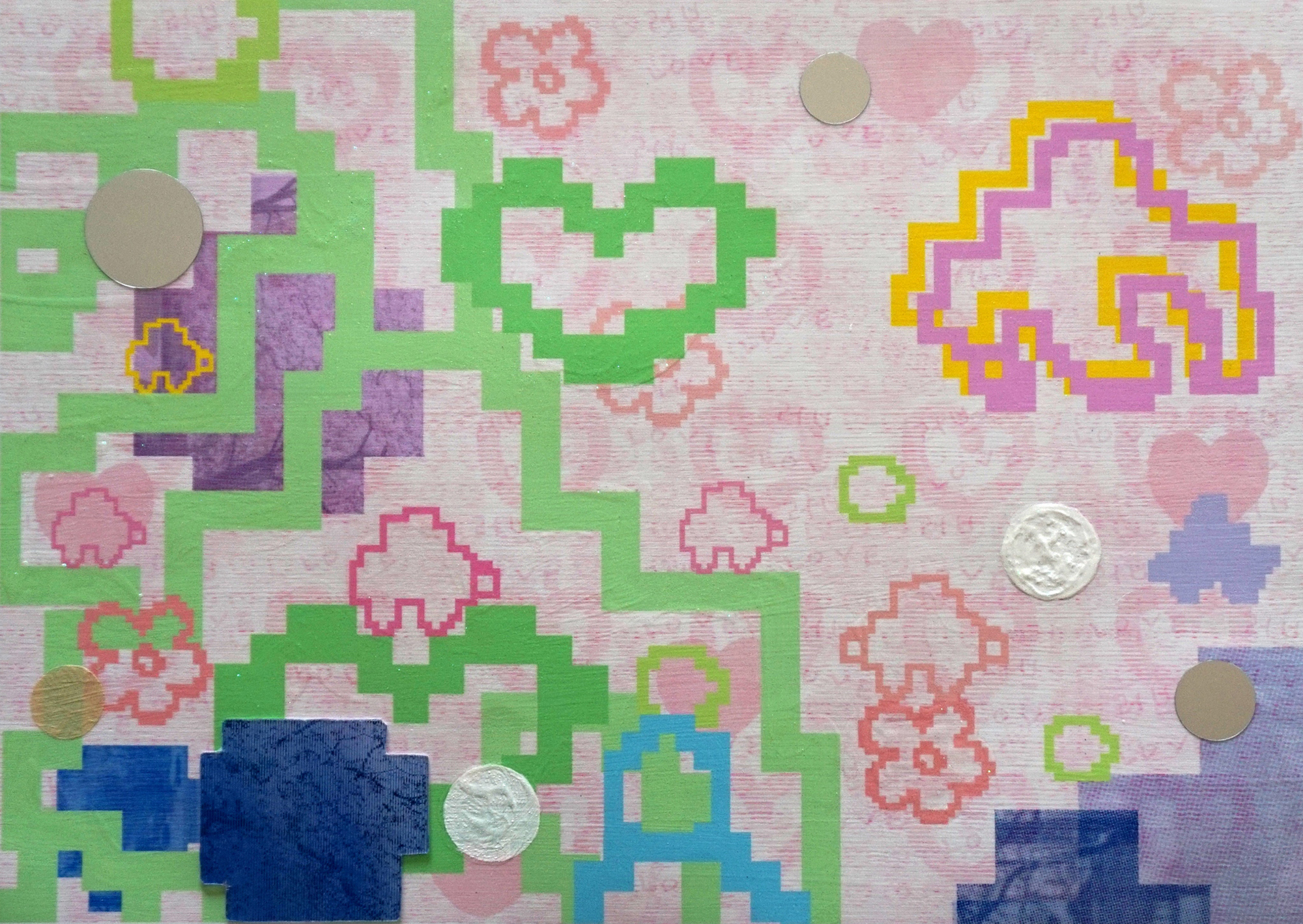 Insook Hwang,
Happy Outing (4 of 4),
ink, acrylic, glitter, lenticular, acrylic mirror on inkjet print, on paper,
13" x 19"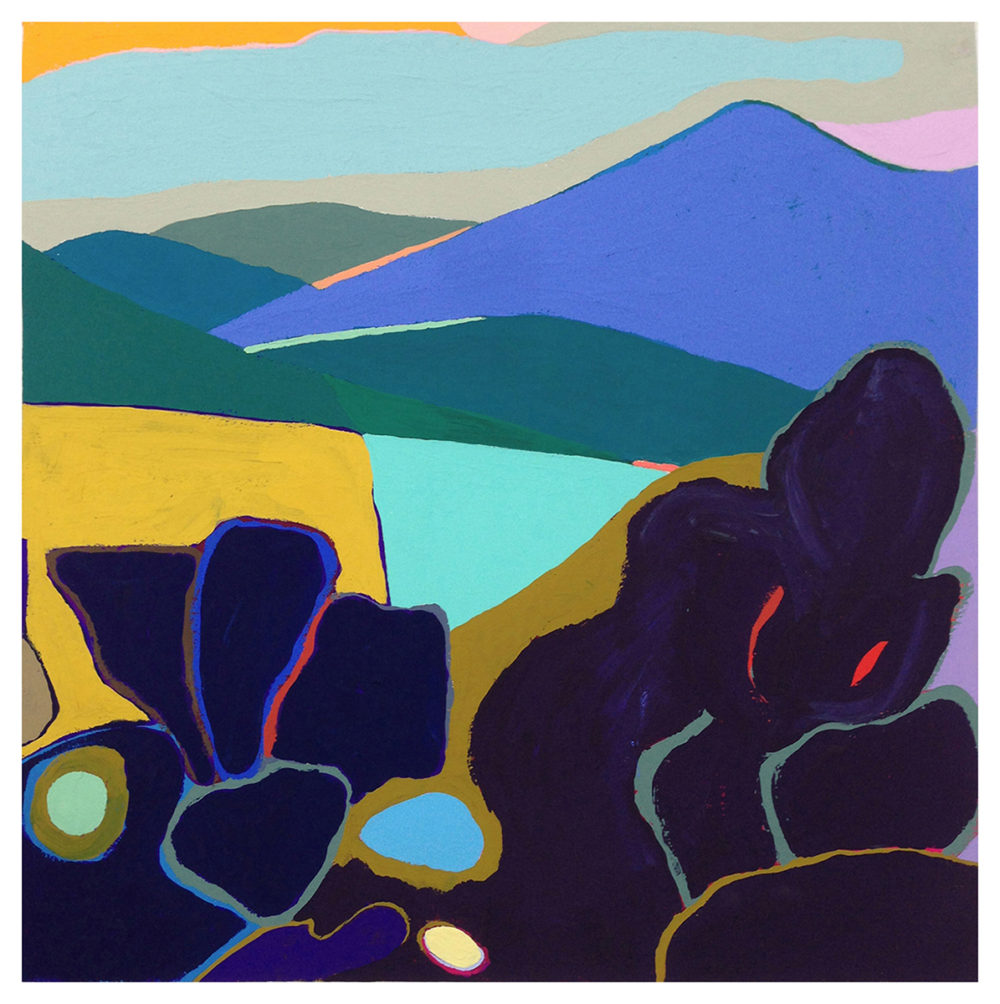 Barbara Marks,
The Way Up,
2016,
acryla gouache, flashe, and graphite on paper,
11" x 11"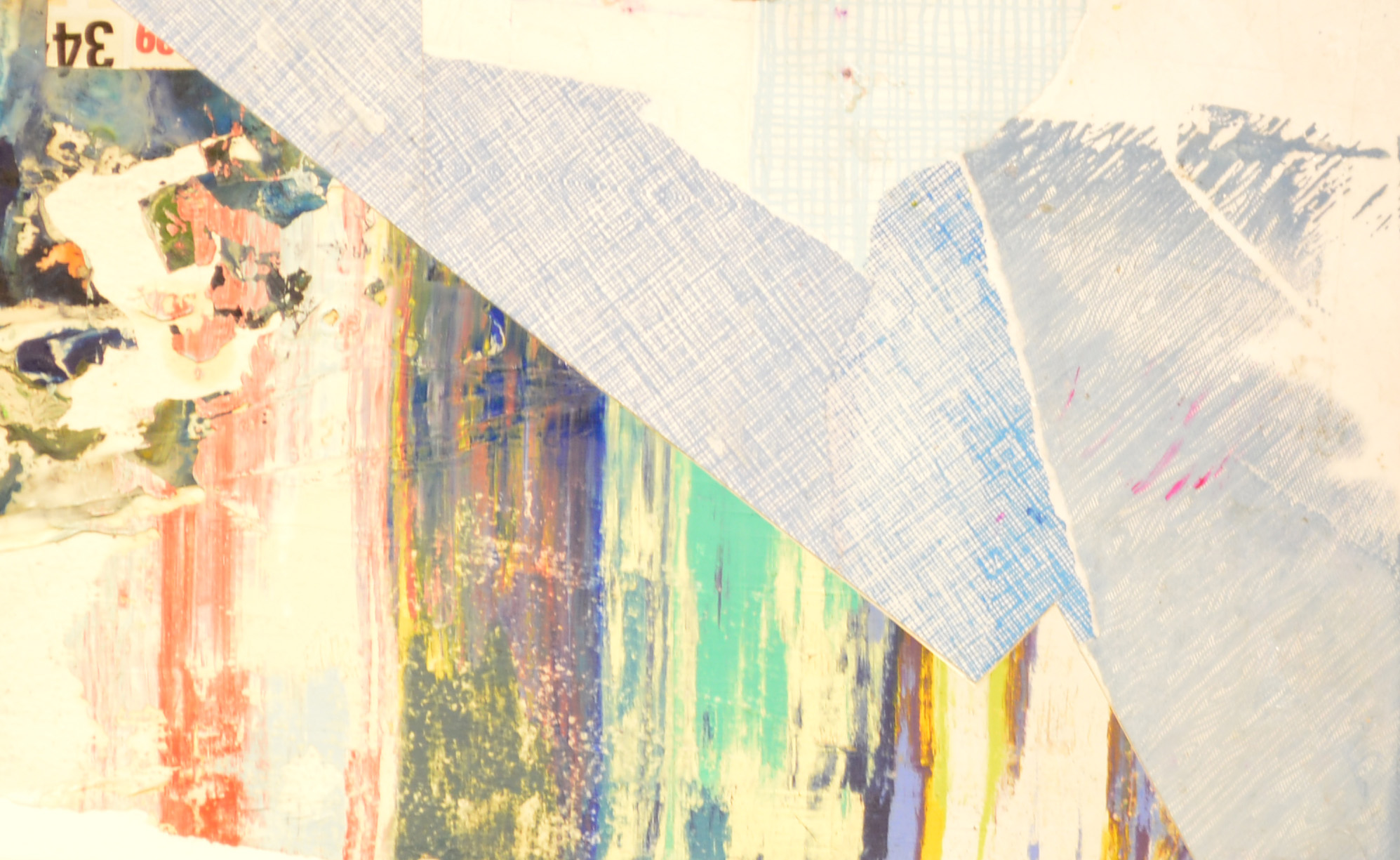 Amy Pryor,
Blue Ridge,
silkscreen, offset, acrylic and oil collage on paper,
7.5" x 11.5"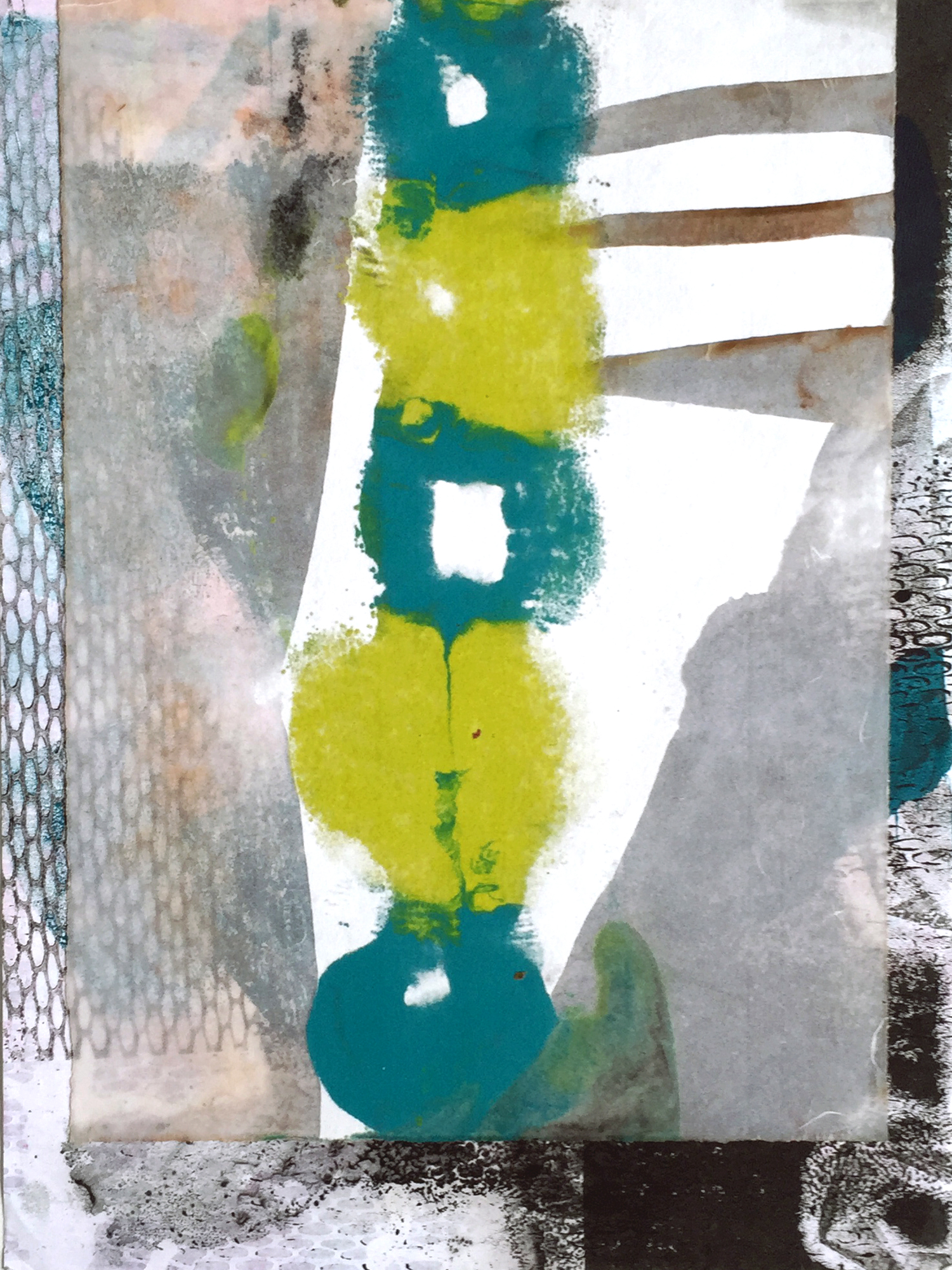 Liz Pagano,
Vindauga II,
2016,
monotype/encaustic monotype overlay,
9" x 12"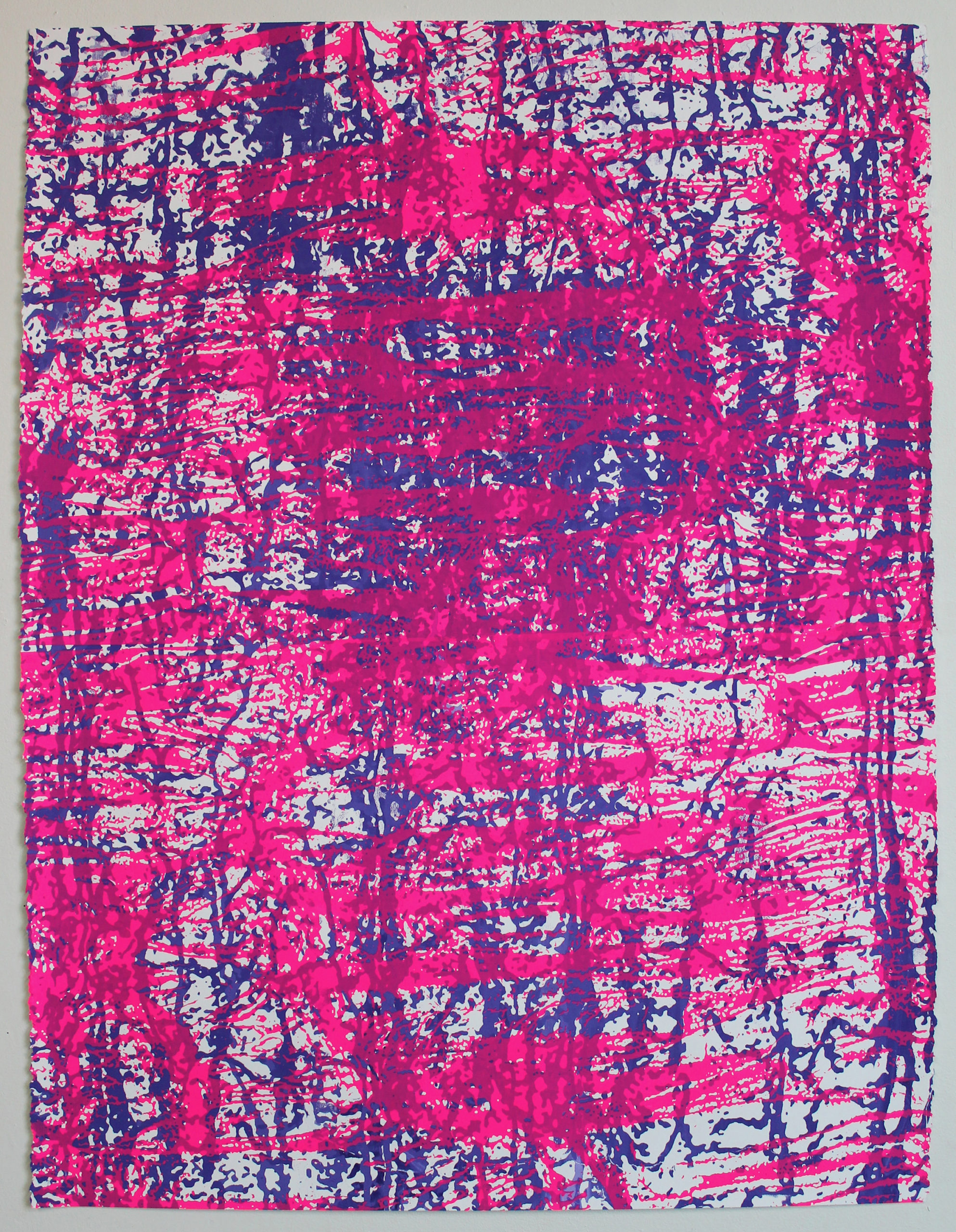 Mark Williams,
Fluorescent Magenta Bristol Purple Cub Run,
screen print on paper,
30" x 22 7/8"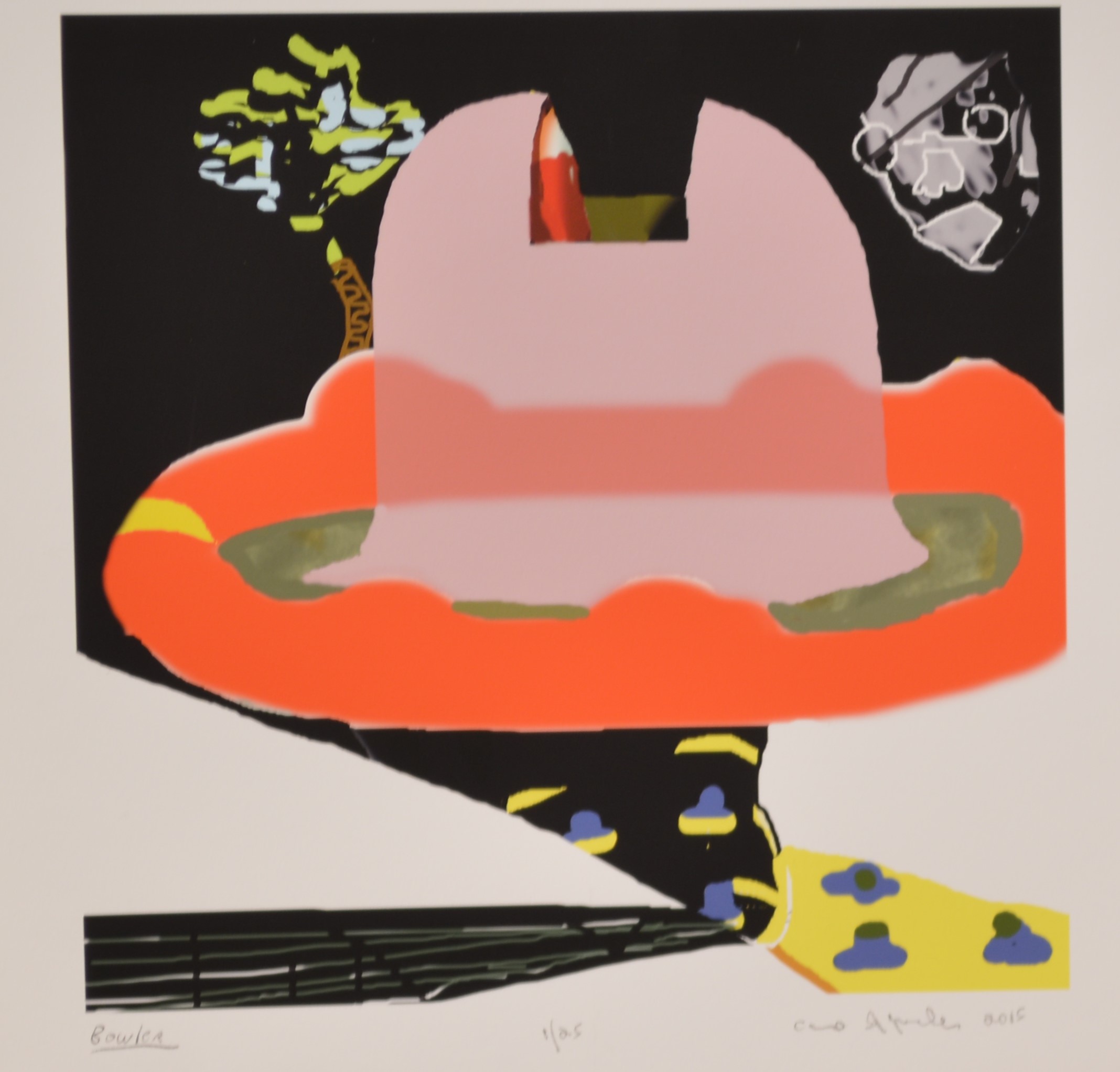 Carol Radsprecher,
Bowler,
2017,
inkjet print drawn in Photoshop,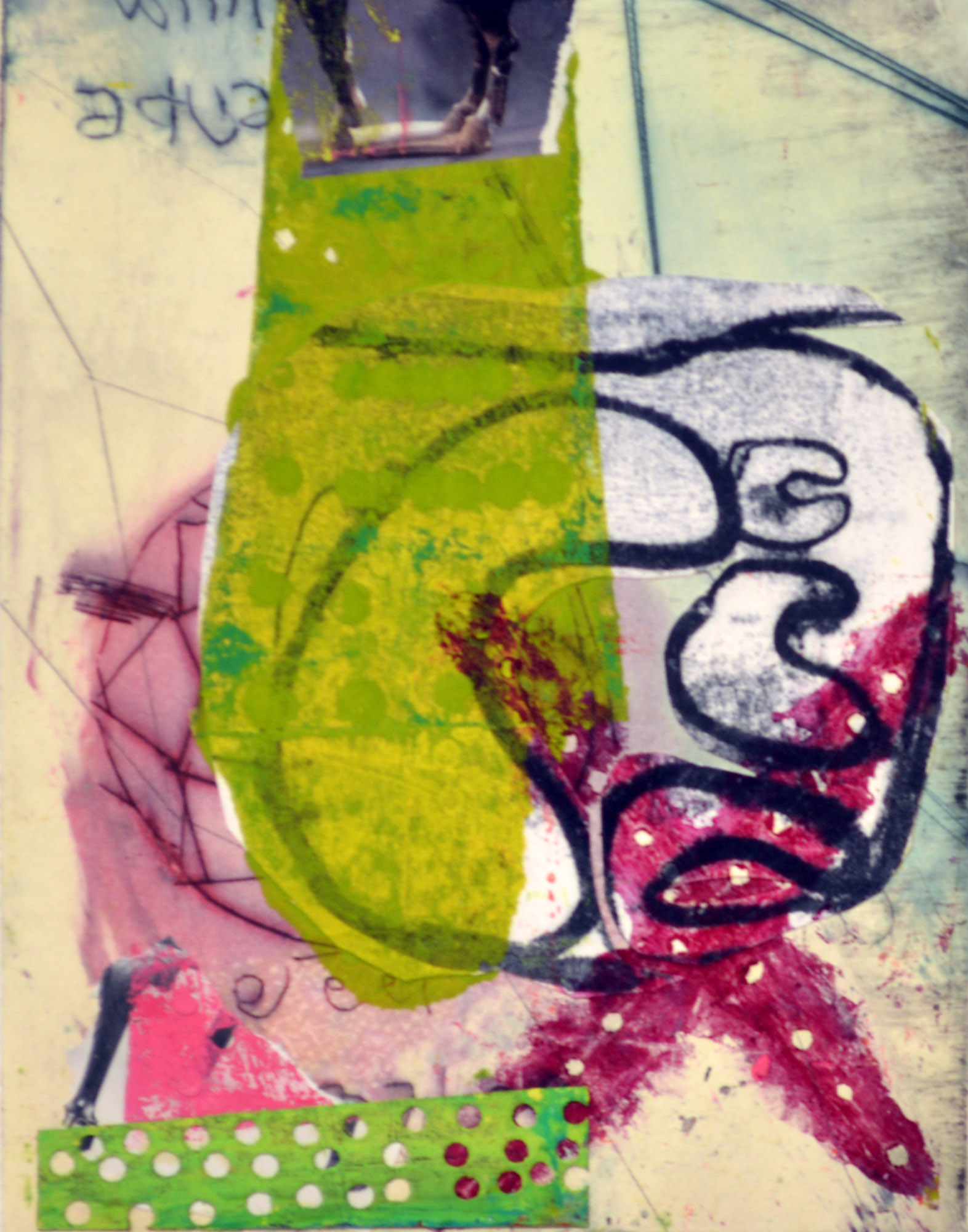 Roxanne Faber Savage,
X Series (1-4),
2012,
11 1/2 X 9
Brightly is the first in a series of digital exhibitions highlighting Artspace's Flatfile collection. The Flatfile program is Artspace's ever-changing collection of 2-d works by notable local and regional artists. The Flatfile is an affordable resource for collectors, a storehouse of talent for curators, and forms the basis for rotating exhibitions in Artspaces' galleries and outside venues.
In the spirit of bright beginnings and bold moves forward, Brightly brings together some of the more vibrant and colorful works in the Artspace Flatfile.
Featured artists include: Colin Burke, Sarah Gustafson, Insook Hwang, Evan Levine, Barbara Marks, Amy Pryor, Carol Radsprecher, Roxanne Faber Savage, Liz Pagano, Mark Williams
Each month we invite a member of the Artspace team to curate a collection of work.  Katie Jurkiewicz is an artist represented in the Flatfile. She is also Artspace's PR Coordinator.